Eos is a source for news and perspectives about Earth and space science. Readers can find coverage of new research, analyses of science policy, and scientist-authored dives into their ongoing research and issues in the science community.
Submit your article proposal or news tip here.
View the Eos print archive: 2014–Current; 1997–2014; 1920–1996 (available to AGU members only).
To receive Eos in your mailbox, become a member today.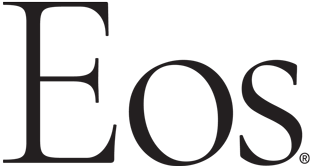 Earth & Space Science News
Editor in Chief
Amy Storey, Vice President, Communications, Marketing, and Media Relations
     EDITORIAL
Caryl-Sue Micalizio, Managing Editor
Timothy Oleson, Senior Science Editor
Alexandra K. Scammell, Associate Editor
Kimberly M. S. Cartier, News and Features Writer
Jenessa Duncombe, News and Features Writer
     PRODUCTION
Faith A. Ishii, Assistant Director, Operations
Anaise Aristide, Production and Analytics Specialist
Advertising
Steve West, Display Advertising; [email protected]
Recruitment Advertising: [email protected]
Science Advisers
ATMOSPHERIC AND SPACE ELECTRICITY
Kenneth L. Cummins
ATMOSPHERIC SCIENCES
Vaishali Naik
BIOGEOSCIENCES
Merritt Turetsky
CRYOSPHERE
Ellyn Enderlin
DIVERSITY AND INCLUSION
Lisa D. White
EARTH AND PLANETARY SURFACE PROCESSES
Andrew C. Wilcox
EDUCATION
Eric M. Riggs
GEODESY
Surendra Adhikari
GEOHEALTH
Helena Chapman
AGU section advisers: Claire Horwell and Aubrey Miller
GEOMAGNETISM, PALEOMAGNETISM, AND ELECTROMAGNETISM
Nick Swanson-Hysell
AGU section advisers: Kerry Key, Monika Korte, and Yongxing Pan
GLOBAL ENVIRONMENTAL CHANGE
Hansi Singh
HISTORY OF GEOPHYSICS
Kristine C. Harper
HYDROLOGY
Kerstin Stahl
Adam S. Ward
EARTH AND SPACE SCIENCE INFORMATICS
Kirk Martinez
MINERAL AND ROCK PHYSICS
Jackie Li
NATURAL HAZARDS
Paula R. Buchanan
AGU section advisers: Nicole Gasparini and Jose Rolon
NEAR-SURFACE GEOPHYSICS
Juan Lorenzo
NONLINEAR GEOPHYSICS
Adrian Tuck
OCEAN SCIENCES
Jerry L. Miller
AGU section advisers: Claudia Benitez-Nelson, Kendra Daly, and Janet Sprintall
PALEOCEANOGRAPHY AND PALEOCLIMATOLOGY
Kaustubh Thirumalai
PLANETARY SCIENCES
Sarah M. Hörst
SCIENCE AND SOCIETY
Christine Kirchhoff
SEISMOLOGY
Ved Lekic
AGU section advisers: Amanda Thomas
SPACE PHYSICS AND AERONOMY
Jingnan Guo
STUDY OF THE EARTH'S DEEP INTERIOR
Rita Parai
TECTONOPHYSICS
Jian Lin
VOLCANOLOGY, GEOCHEMISTRY, AND PETROLOGY
Emily R. Johnson
Eos (ISSN 2324-9250) is published online by the American Geophysical Union, 2000 Florida Ave., NW, Washington, DC 20009, USA.
AGU Member Service Center, 2000 Florida Ave., NW, Washington, DC 20009, USA; 8:00 a.m.–6:00 p.m. Eastern time; Tel: +1-202-462-6900; Fax: +1-202-328-0566; Tel. orders in U.S.: 1-800-966-2481; Email: [email protected].
Views expressed in this publication do not necessarily reflect official positions of the American Geophysical Union unless expressly stated.