Eos is a valued source for accurate, reliable, and timely news and perspectives about the Earth and space sciences—from the Earth's core to the far reaches of the solar system and beyond.
Eos addresses all geoscience disciplines and covers a broad range of topics, including Earth's deep interior, tectonics, oceans, atmosphere, hydrology, solar physics, planetary bodies, geoscience history, and education, among others. It also examines the intersection of science and policy as it relates to climate change, hazards and disasters, resource development, and other societal concerns.
Eos seeks to forge strong interdisciplinary ties among Earth scientists and to place the important contributions of the Earth and space sciences in the context of social and policy-making arenas. The worldwide community of Earth and space scientists relies on Eos for timely news, overviews of topics central to broad research questions, updates on major projects and programs, opinion pieces, meeting summaries, and more.
Why Eos? The publication is named for the Greek goddess of the dawn. She represents the new light continually being shed by the Earth and space sciences on the understanding of our planet and its environment in space for the benefit of humanity.
The publication that evolved into Eos, called Transactions, American Geophysical Union, began as a way to distribute information about AGU's annual meetings and discipline-specific sections to AGU members. Launched in 1920, it was published sporadically until 1959, when it became a quarterly. In 1969, it became monthly and added Eos to its name. In 1979, the publication became a weekly newspaper. Now, with its Web presence, Eos is freely available to all who are interested in the Earth and space sciences.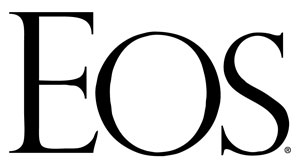 Earth & Space Science News
Editor in Chief
Editors
Christina M. S. Cohen:
California Institute of Technology, Pasadena, Calif., USA;
[email protected]
José D. Fuentes:
Department of Meteorology, Pennsylvania State University, University Park, Pa., USA;
[email protected]
Wendy S. Gordon:
Ecologia Consulting, Austin, Texas, USA;
[email protected]
David Halpern:
Jet Propulsion Laboratory, Pasadena, Calif., USA;
[email protected]
Carol A. Stein:
Department of Earth and Environmental Sciences, University of Illinois at Chicago, Chicago, Ill., USA;
[email protected]
Editorial Advisory Board
Mark G. Flanner, Atmospheric Sciences
Nicola J. Fox, Space Physics and Aeronomy
Peter Fox, Earth and Space Sciences Informatics
Steve Frolking, Biogeosciences
Edward J. Garnero, Study of the Earth's Deep Interior
Michael N. Gooseff, Hydrology
Brian C. Gunter, Geodesy
Kristine C. Harper, History of Geophysics
Sarah M. Hörst, Planetary Sciences
Susan E. Hough, Natural Hazards
Emily R. Johnson, Volcanology, Geochemistry, and Petrology
Keith D. Koper, Seismology
Robert E. Kopp, Geomagnetism, Paleomagnetism, and Electromagnetism
Jian Lin, Tectonophysics
Juan Lorenzo, Near-Surface Geophysics
Figen Mekik, Paleoceanography and Paleoclimatology
Jerry L. Miller, Ocean Sciences
Thomas H. Painter, Cryosphere Sciences
Philip J. Rasch, Global Environmental Change
Eric M. Riggs, Education
Adrian Tuck, Nonlinear Geophysics
Sergio Vinciguerra, Mineral and Rock Physics
Andrew C. Wilcox, Earth and Planetary Surface Processes
Earle Williams, Atmospheric and Space Electricity
Mary Lou Zoback, Societal Impacts and Policy Sciences
Staff
Editorial:
Caryl-Sue Micalizio, Manager, Eos News and Features Editor
Randy Showstack, Senior News Writer
Kimberly M. S. Cartier, News Writer and Production Associate
Jenessa Duncombe, News Writing and Production Intern
Liz Castenson, Editorial and Production Coordinator
Production:
Faith A. Ishii, Manager, Production and Operations
Melissa A. Tribur, Senior Production Specialist
Advertising:

Dan Nicholas, Display Advertising
[email protected]
Heather Cain, Recruitment Advertising
[email protected]
Eos (ISSN 2324-9250) is published online by the American Geophysical Union, 2000 Florida Ave., NW, Washington, DC 20009, USA.
AGU Member Service Center, 2000 Florida Ave., NW, Washington, DC 20009, USA; 8:00 a.m.–6:00 p.m. Eastern time; Tel: +1-202-462-6900; Fax: +1-202-328-0566; Tel. orders in U.S.: 1-800-966-2481; Email: [email protected].
Use AGU's Geophysical Electronic Manuscript Submissions system to submit a manuscript.
Views expressed in this publication do not necessarily reflect official positions of the American Geophysical Union unless expressly stated.
Christine W. McEntee, Executive Director/CEO