Climate Change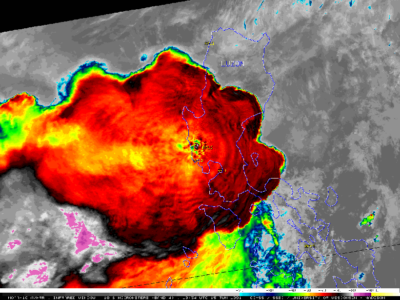 A study of Earth's atmospheric response to major volcanic eruptions seeks to reconcile contradictions between observations and climate models.
Read More »
Geochemistry, Mineralogy, Volcanology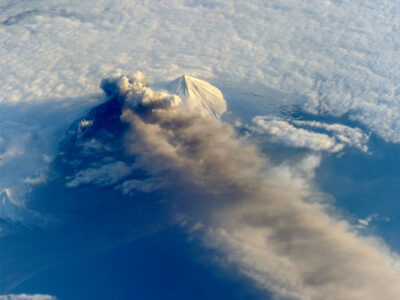 When sound waves hit the ground, they shake seismometers like earthquake waves. Scientists can now use these sound-induced seismic waves to investigate volcanic activity.
Read More »
Mathematical Geophysics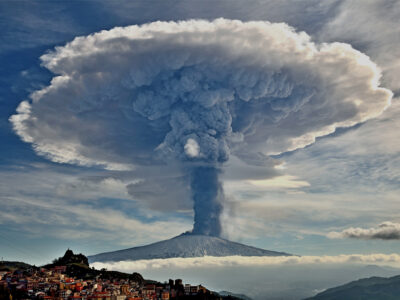 Researchers investigate what factors influence how particles from a plume spread following a volcanic eruption.
Read More »