Geology & Geophysics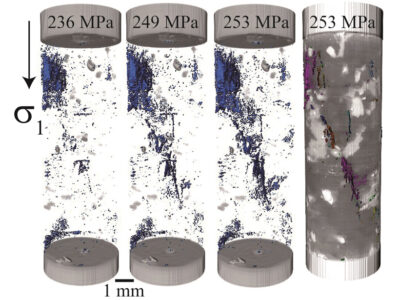 An innovative technique provides micro-scale resolution on the three-dimensional evolution of damage within crystalline rocks that leads to fault nucleation.
Read More »
Geology & Geophysics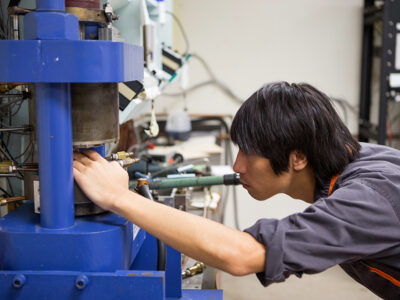 An ever-growing group of scientists seeks to integrate rock deformation labs from across the United States into one shared national facility.
Read More »
Mathematical Geophysics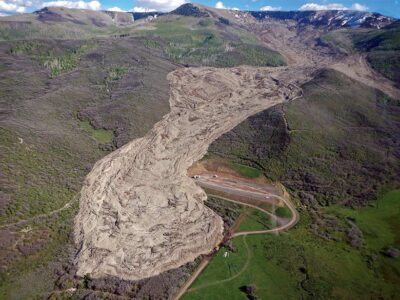 New research shows that acoustic waves rippling through some large landslides can reduce friction and allow slides to run out long distances.
Read More »