Geology & Geophysics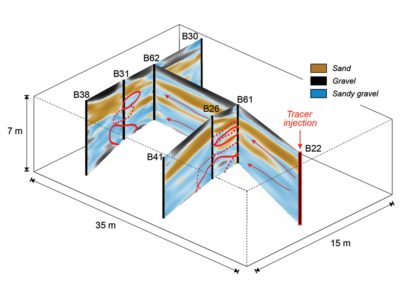 Recent advances in ground-penetrating radar data analysis could help reveal aquifer structure in unprecedented detail.
Read More »
Geology & Geophysics
In the largest compilation of anthropogenically induced earthquakes, causes range from building water reservoirs to mining.
Read More »
Hydrology, Cryosphere & Earth Surface
Scientists demonstrate the potential of fiber optics to measure fluid flow in boreholes as an alternative to traditional measurement techniques.
Read More »