Mathematical Geophysics
A new index for quantifying regional sensitivities to the influence of periodic events.
Read More »
Ocean Sciences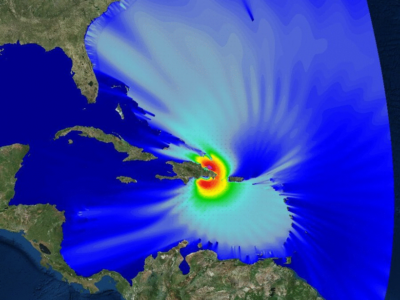 An ocean modeling program is improving our ability to predict circulation along the U.S. West Coast, dead zones and other coastal ecosystem responses, and storm surges in island environments.
Read More »
Hydrology, Cryosphere & Earth Surface
The model, released by the National Weather Service, will provide neighborhood-level flood forecasting.
Read More »