Hydrology, Cryosphere & Earth Surface
The model was previously used to describe the behavior of ferromagnets in the presence of external magnetic fields.
Read More »
Mathematical Geophysics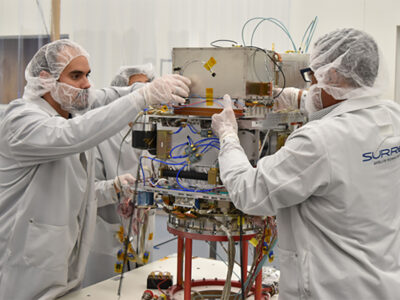 NASA's Deep Space Atomic Clock, slated to launch later this month for a demonstration flight, will help spacecraft more efficiently navigate the solar system.
Read More »
Ocean Sciences
Scientists assess how historical temperature biases could impact the detection of ocean heat transport changes in a key area of the South Atlantic Ocean where data are scarce.
Read More »