Climate Change
Most climate variability is organized by a simple principle—scaling laws—allowing us to understand past and future climate change.
Read More »
Hydrology, Cryosphere & Earth Surface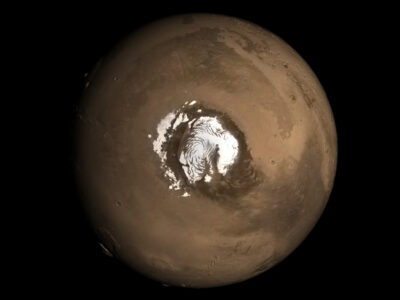 Orbital wobbling shaped the dome of ice and dust at the planet's north pole.
Read More »
Ocean Sciences
Scientists assess how historical temperature biases could impact the detection of ocean heat transport changes in a key area of the South Atlantic Ocean where data are scarce.
Read More »