Ocean Sciences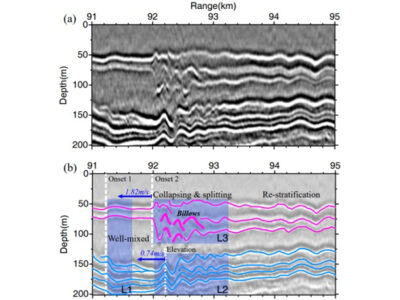 Seismic data help reveal fine-scale wave breaking, instability and turbulence in the ocean interior.
Read More »
Hydrology, Cryosphere & Earth Surface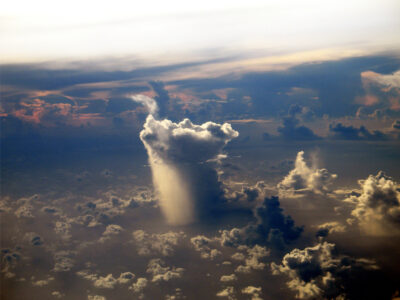 If rain falls on an ocean and nobody's there to see it, how can we determine its effect on the Earth's climate? A new study shows us how space-based radar could help.
Read More »
Ocean Sciences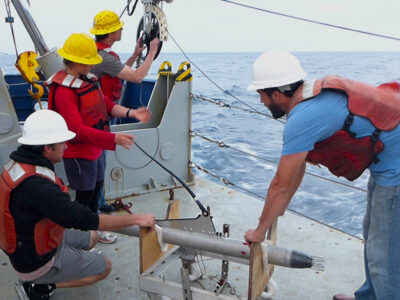 By studying how underwater waves strike the continental slope off Tasmania, researchers seek to uncover the mechanisms that keep the circulation of the global ocean in balance.
Read More »