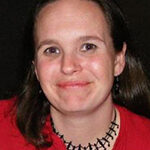 Nola Taylor Tillman
Nola Taylor Tillman is a freelance science journalist with a focus on space and astronomy. She has a degree in English and astrophysics from Agnes Scott College and lives in Atlanta, Ga. She has written for publications including Eos, Scientific American, New Scientist, Science, and Discover magazine.
Posted in
News
Cyclical changes in Earth's orbit helped to preserve rare fossils in Morocco.
Posted in
News
Powerful meteorite explodes over "a sensitive part of the world."
Posted in
News
The asteroid's rough surface surprised Hayabusa2's mission scientists. So they pulled out their spare gun and shot an "asteroid" at home first.