Last week, Eos won three EXCEL awards, given by the Association Media & Publishing (AM&P) organization.
Eos.org won the top prize—a gold award—for editorial excellence in digital media. The website, which launched 3.5 years ago, was judged to have the best overall editorial content and quality of all the websites submitted.
In addition, the April 2017 issue of Eos magazine won a silver award for cover photography. The cover showcases a woman climbing a steep and rocky slope, symbolic of the mountain of molehills that women scientists must surmount as they chart career paths through terrain strewn with gender bias.
The December 2017 print issue also won an award for cover photography. The cover, which received a bronze award, showcases Italy's Stromboli volcano, site of a recent effort that used drones to peer into and map the volcano's open vents.
All three awards were given for overall excellence, which means that Eos competed against publications of various circulations and reach. The website and the magazine have received a total of 11 awards since they were launched in December 2014 and January 2015, respectively.
AM&P's website notes that its annual EXCEL awards recognize "excellence and leadership in nonprofit association media, publishing, marketing and communications." AM&P provides support to association publishers, business operations executives, communications professionals, designers, and content generators and the media they create.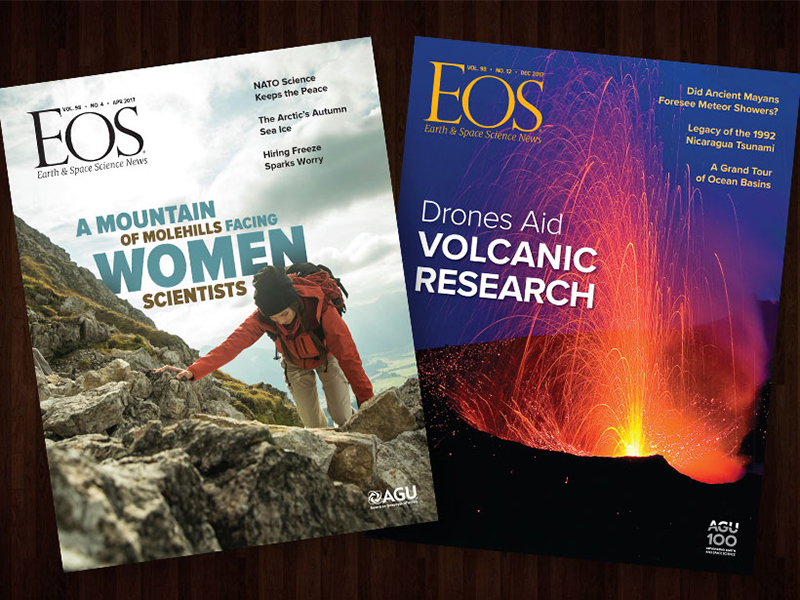 —Mohi Kumar (@scimohi), Interim Senior News Editor