In the period of nearly a year since Donald Trump's inauguration, the White House's approach to Earth and space science and related environmental issues has differed sharply from that of the Obama administration. In an unscientific survey, Eos randomly asked some attendees at the world's largest gathering of Earth and space scientists what most concerns or pleases them about the White House's science policies.
Their responses included disappointment about the administration's planned withdrawal from the Paris climate agreement, concern about the lack of science policies and science input in the White House, and satisfaction that the administration is shaking things up. Here is what they told Eos.
What Science Policy?
"Does [the White House] have a science policy? That's what concerns me," said Ken Kodama, a professor of geophysics at Lehigh University in Bethlehem, Pa. "They don't listen to science, right? They're not informed by facts and observations, as far as I can tell."
"Right now, I don't think there is any White House science policy," echoed Nivea Magalhaes, Ph.D. student in geology at the University of Maryland, College Park. "They're just trying to destroy everything that had already been done by the previous administrations. I feel very hopeless, actually, about the funding cuts."
Eberhard Möbius, professor emeritus in space plasma physics at the University of New Hampshire, Durham, said that he has not seen a White House science policy, "so I am concerned that this is not at all on their agenda. And what I see in terms of blaming fake news, this is just so counter to what we are used to doing in science, and it's counter to a modern society, I must say."
Worry About Climate Change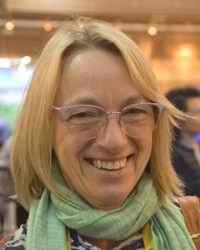 The biggest concern for Kerstin Lehnert, Doherty Senior Research Scientist at Columbia University's Lamont-Doherty Earth Observatory, Palisades, N.Y., "is the denial of climate change. The current ways of putting directors of the [federal] agencies in that are not believing in climate change will have a long-term impact on our ability to respond appropriately and go along with the global community."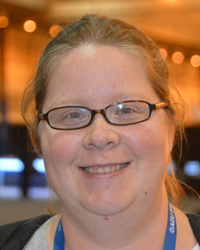 Julie Retrum, an instructor in geology and geological engineering at the University of Mississippi's main campus, in the town of University, said, "The thing that disturbs me the most is his removal from the Paris climate action and the potential effects that that will have on global climate change and trying to decrease the CO2 emissions."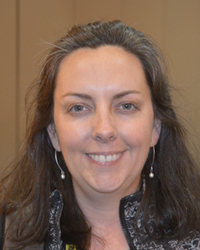 Stepping back from the Paris agreement "was one of the biggest mistakes that we could make for ourselves and our children and our children's children," said Erin Robinson, executive director of Earth Science Information Partners in Boulder, Colo.
"Withdrawing from the Paris [agreement] is something that definitely concerns me," said Solomon Vimal, a research associate studying hydrology and other topics at the University of California, Los Angeles. "I don't know exactly what their process was, but the fact that they can go and do such a bold thing when the whole world agrees otherwise [about Paris] is, I think, pretty interesting."
Shaking Things Up
"My concern with President Trump has always been the Wild West sort of glib response in pretty much everything he does. It definitely has filtered into the sciences, and that's my big concern," said Elliot Klein, senior scientist with the catastrophe modeling firm AIR Worldwide. "He may wake one morning and decide climate change is really important and operate on that, and then a week later decide it's not and then flip his mind and flip everyone around. It's just an inconsistency and sometimes a lack of follow-through that concerns me most."
"I am pleased by the idea that everything is being looked at with a new perspective, that what was old and sacred is no longer the same," said Eric Goldfarb, a Ph.D. student in geophysics at the University of Texas at Austin. "For example, NASA's doing well, NASA is front and center again, and it's being spoken about by the administration. They want to send someone to the Moon again. I think it's creative, and people are excited by that."
Undervaluing and Attacking Science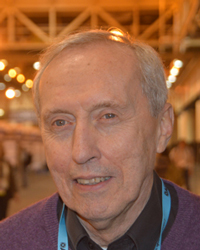 "My biggest concern is the apparent lack of reliance on well-known scientific fact," said George Hornberger, professor and director of the Vanderbilt Institute for Energy and Environment at Vanderbilt University in Nashville, Tenn. "If decisions are made ignoring science, having nothing to do with what the decisions should be, it can't be a good thing."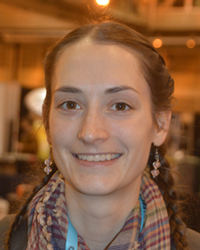 Marysa Laguë, graduate student in the Department of Atmospheric Sciences at the University of Washington in Seattle, said she is "concerned by the lack of evidence-based decision-making."
"There's been this attack on science for the past year in his administration," Rachel Patteson, an undergraduate studying environmental science and geology at the University of Missouri in Columbia, told Eos.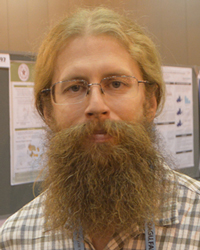 "Our ability to develop new scientific understanding and study within the U.S. looks like it's going to be severely impacted from policy decisions of the current administration," said Stephen Shaffer, a postdoc studying urban atmosphere at Arizona State University, Tempe. "We were a leader in exporting scientific knowledge, and now we're going to cause brain drain for our country by not developing the intellectual capacity within the country and denying foreign students coming in."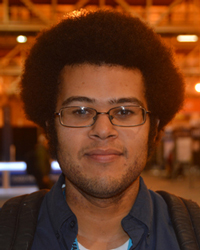 What most concerns Dan Scott, a graduate research assistant at Colorado State University's Department of Geosciences in Fort Collins, is "the lack of transparency in basically where funding is going and attitudes toward science." He said, "The overall position of the White House is not clear on science funding and support for science. I would feel better if they would better articulate that, regardless of whether it agrees with my views."
"The general attitude we saw during the election season has carried forward into the first year of the administration," said Jabari Jones, a master's student in Utah State University's Department of Watershed Sciences in Logan. He said it feels like scientific knowledge "is being devalued, that factual information, the value of that, is kind of being undermined, and the work that scientists do is being undermined."
—Randy Showstack (@RandyShowstack), Staff Writer