Today, in Eos, American Geophysical Union (AGU) Publications again recognizes a number of outstanding reviewers. They were selected by the editors of each journal for their work in 2017.
Peer-reviewed literature plays an important role in advancing science. Less well known is the growing use of peer-reviewed literature in our legal systems and governments as a basis for regulations, policies, and laws. This literature also provides reliable scientific information for such advisory groups as the Intergovernmental Panel on Climate Change and the National Academies.
Quality peer review is thus a critical part of the social contract between science and society. As the uses for this literature have grown, so has the complexity of papers, which now typically include more authors bringing more techniques, data, simulations, and results.
The outstanding reviewers listed here have all provided in-depth evaluations, often over more than one round of revision, that greatly improved the final published papers. This increase in complexity, in turn, has increased the challenge and the role of reviewing.
Many Reviewers: A Key Part of AGU Journals
While we note these few outstanding reviewers here, we also acknowledge the broad efforts of all AGU reviewers in helping ensure the quality, timeliness, and reputation of AGU journals. Overall, AGU in 2017 received more than 14,300 submissions and published nearly 6,400 papers. Many of these submissions were reviewed multiple times—in all, representing more than 34,000 reviews in 2017.
This happened in the past year while every AGU journal worked to shorten the time from submission to first decision and publication or maintained already industry-leading standards. Several AGU journals regularly return first decisions within 1 month of submission, and most others do so now within 2 months. Reviewers represent a key part of this improvement.
Our thanks are a small recognition of the large responsibility that reviewers shoulder in improving our science and its role in society. Editorials, some already published, some upcoming, along with recognition lists, express our appreciation.
Additional Thanks
In addition, we are working to highlight the valuable role of reviewers through events at the Fall Meeting and other meetings.
We are extending subscription benefits to those reviewers who repeatedly provide quality reviews. Each reviewer also receives a discount on AGU and Wiley books. We will continue to work with the Open Researcher and Contributor Identification (ORCID) network to provide official recognition of reviewers' efforts, so that reviewers receive formal credit there. To date, we have more than 39,000 ORCIDs linked to GEMS user accounts, compared with 26,000 at this time last year.
Getting Your Feedback
We are working to improve the peer review process itself, using new online tools. We have designed a short questionnaire for reviewers to provide feedback and will send a link after each review is completed.
We value your feedback, including ideas about how we can recognize your efforts even more, help improve your experience, and increase your input on the science.
We look forward to hearing from you. If you'd like to respond directly, feel free to take our questionnaire.
Once again, thanks!
—Brooks Hanson (email: [email protected]), Executive Vice President, Science, AGU; and Lisa Tauxe, Chair, Publications Committee, AGU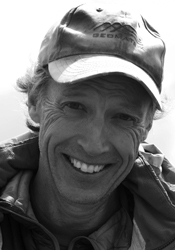 Robert S. Anderson
University of Colorado Boulder
Cited by JGR: Earth Surface editors
JGR: Earth Surface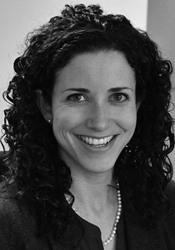 Susan C. Anenberg
George Washington University
Cited by Gabriel Filippelli
GeoHealth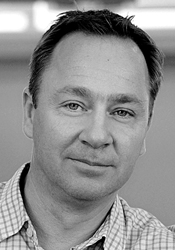 Tom Baldock
University of Queensland
Cited by Ryan Lowe
JGR: Oceans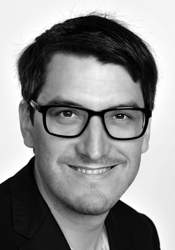 Sylvain Barbot
Earth Observatory of Singapore, Nanyang Technological University
Cited by Uri ten Brink
JGR: Solid Earth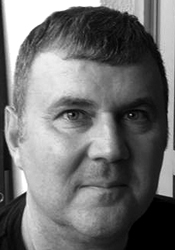 Patrick Baud
École et Observatoire des Sciences de la Terre, Université de Strasbourg
Cited by Uri ten Brink
JGR: Solid Earth
Daniel Bedford
Weber State University
Cited by Carol A. Stein
Eos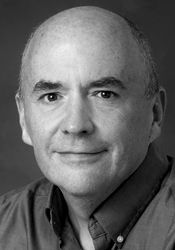 Luther W. Beegle
Jet Propulsion Laboratory
Cited by Earth and Space Science editors
Earth and Space Science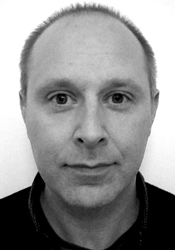 Ciaran Beggan
British Geological Survey
Cited by Space Weather editors
Space Weather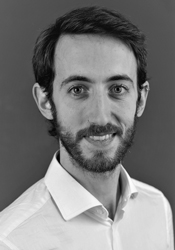 Paolo Benettin
École Polytechnique Fédérale de Lausanne
Cited by Martyn Clark
Water Resources Research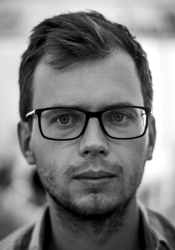 Wouter Berghuijs
ETH Zürich
Cited by Martyn Clark
Water Resources Research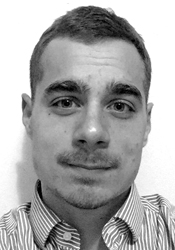 Tom Beucler
Massachusetts Institute of Technology
Cited by Paul Williams
Geophysical Research Letters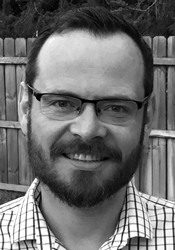 Diogo Bolster
University of Notre Dame
Cited by Martyn Clark
Water Resources Research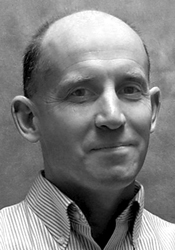 Ben Bond-Lamberty
Pacific Northwest National Laboratory
Cited by JGR: Biogeosciences editors
JGR: Biogeosciences
David Bromwich
Ohio State University
Cited by Ruby Leung
JGR: Atmospheres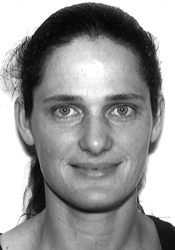 Martha W. Buckley
George Mason University
Cited by Janet Sprintall
Geophysical Research Letters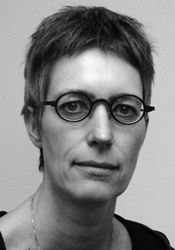 Susanne J. H. Buiter
Geological Survey of Norway and
Centre for Earth Evolution and Dynamics, University of Oslo
Cited by Thorsten Becker
Geochemistry, Geophysics, Geosystems

Maciej Bzowski
Space Research Center, Polish Academy of Sciences
Cited by JGR: Space Physics editors
JGR: Space Physics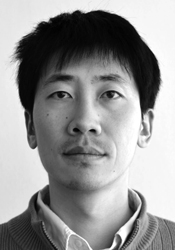 Nan Chen
New York University
Cited by Chidong Zhang
JGR: Atmospheres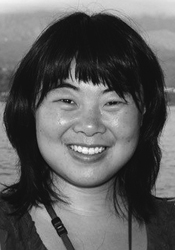 Xiaowei Chen
University of Oklahoma
Cited by Uri ten Brink
JGR: Solid Earth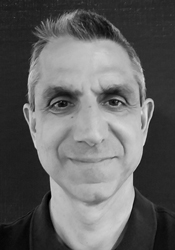 Eugene E. Clothiaux
Pennsylvania State University
Cited by José D. Fuentes
Eos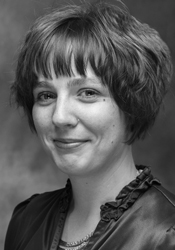 Leah Courtland
University of Indianapolis
Cited by Earth and Space Science editors
Earth and Space Science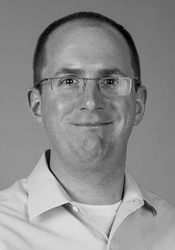 Hugh Daigle
University of Texas at Austin
Cited by M. Bayani Cardenas
Geophysical Research Letters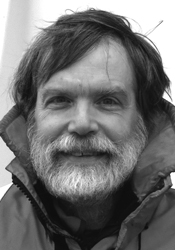 Eric A. D'Asaro
Applied Physics Laboratory, University of Washington
Cited by Leo Oey
JGR: Oceans
Aronne Dell'Oca
Politecnico di Milano
Cited by Martyn Clark
Water Resources Research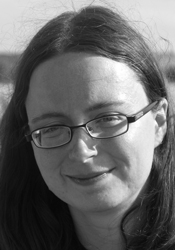 Catherine Dieval
University of Lancaster
Cited by Andrew Yau
Geophysical Research Letters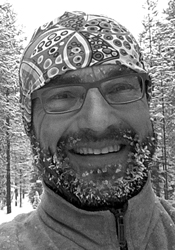 Florent Domine
Takuvik International Laboratory
Cited by James Crawford
JGR: Atmospheres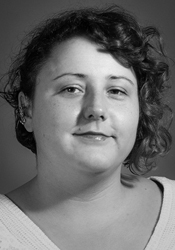 Mateja Dumbovic
Institute of Physics, University of Graz
Cited by Earth and Space Science editors
Earth and Space Science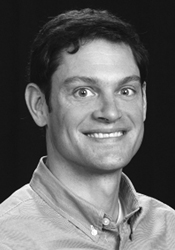 Eric M. Dunham
Stanford University
Cited by Andrew Newman
Geophysical Research Letters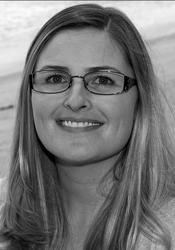 Andrea J. Fassbender
Monterey Bay Aquarium Research Institute
Cited by Peter Brewer
JGR: Oceans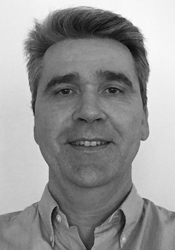 Yuri Fialko
University of California, San Diego
Cited by Uri ten Brink
JGR: Solid Earth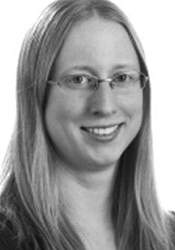 Robyn Fiori
Geomagnetic Laboratory, Natural Resources Canada
Cited by JGR: Space Physics editors
JGR: Space Physics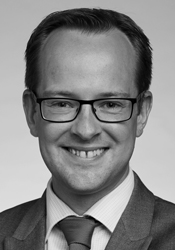 Leigh Fletcher
University of Leicester
Cited by Paul Williams
Geophysical Research Letters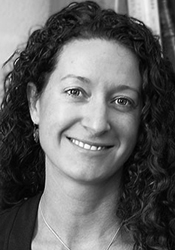 Julie Fosdick
University of Connecticut
Cited by John Geissman
Tectonics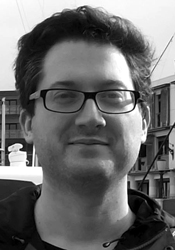 William B. Frank
University of Southern California
Cited by Andrew Newman and Jeroen Ritsema
Geophysical Research Letters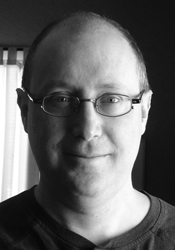 Andrew Frederiksen
University of Manitoba
Cited by Jeroen Ritsema
Geophysical Research Letters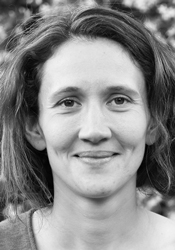 Melodie E. French
Rice University
Cited by Uri ten Brink
JGR: Solid Earth
Jeffrey T. Freymueller
University of Alaska Fairbanks
Cited by Andrew Newman
Geophysical Research Letters
Jianping Gan
Hong Kong University of Science and Technology
Cited by Leo Oey
JGR: Oceans
Chaim I. Garfinkel
Hebrew University of Jerusalem
Cited by William Randel
JGR: Atmospheres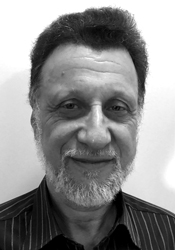 Michael Gedalin
Ben Gurion University of the Negev
Cited by JGR: Space Physics editors
JGR: Space Physics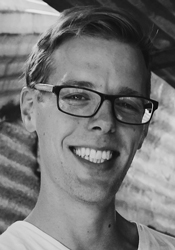 Thomas H. W. Goebel
University of California, Santa Cruz
Cited by Uri ten Brink
JGR: Solid Earth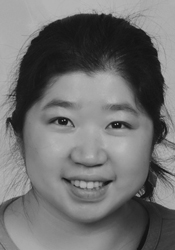 Jie Gong
NASA Goddard Space Flight Center
Cited by Minghua Zhang
JGR: Atmospheres
Yves Gueguen
École Normale Supérieure
Cited by Uri ten Brink
JGR: Solid Earth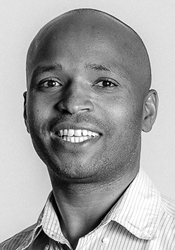 John Bosco Habarulema
South African National Space Agency
Cited by Radio Science editors
Radio Science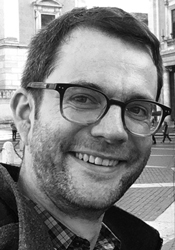 Mathis Hain
University of California, Santa Cruz, and University of Southampton
Cited by Paleoceanography and Paleoclimatology editors
Paleoceanography and Paleoclimatology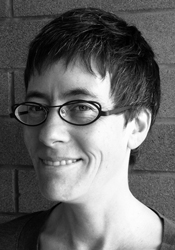 Roberta C. Hamme
University of Victoria
Cited by Global Biogeochemical Cycles editors
Global Biogeochemical Cycles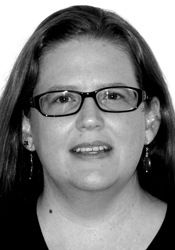 Jeanne L. Hardebeck
U.S. Geological Survey
Cited by Andrew Newman
Geophysical Research Letters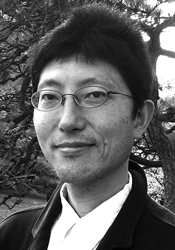 Hiroshi Hasegawa
Institute of Space and Astronautical Science, Japan Aerospace Exploration Agency
Cited by Gang Lu
Geophysical Research Letters
Michael Heap
Université de Strasbourg
Cited by Uri ten Brink
JGR: Solid Earth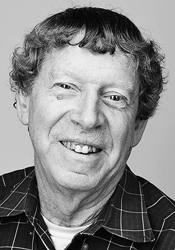 James Hecht
The Aerospace Corporation
Cited by JGR: Space Physics editors
JGR: Space Physics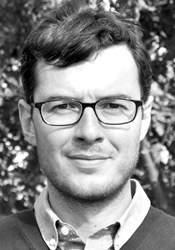 Jonathan Herman
University of California, Davis
Cited by Martyn Clark
Water Resources Research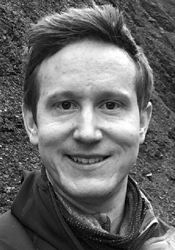 Robert G. Hilton
Durham University
Cited by Rose Corey
Geophysical Research Letters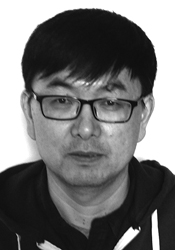 Jianliang Huang
Canadian Geodetic Survey
Cited by Meghan Cronin
Geophysical Research Letters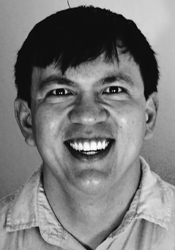 Daniel E. Ibarra
Stanford University
Cited by Noah Diffenbaugh
Geophysical Research Letters
Adele Igel
University of California, Davis
Cited by Chidong Zhang
JGR: Atmospheres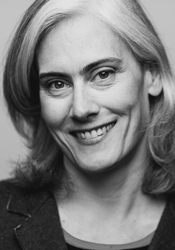 Anitra E. Ingalls
University of Washington
Cited by Rose Corey
Geophysical Research Letters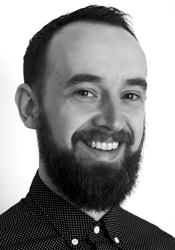 Peter Irvine
Harvard University
Cited by Earth's Future editors
Earth's Future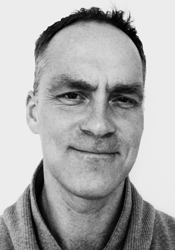 Pål Erik Isachsen
University of Oslo
Cited by Andrew Hogg
Geophysical Research Letters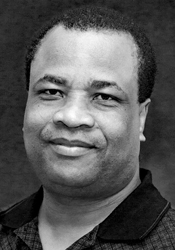 Pierre-Andre Jacinthe
Indiana University–Purdue University Indianapolis
Cited by Gabriel Filippelli
GeoHealth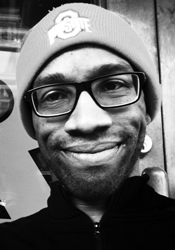 Christopher Aiden-Lee Jackson
Imperial College London
Cited by Nathan Niemi
Tectonics
Ian Jackson
Australian National University
Cited by Uri ten Brink
JGR: Solid Earth
Laura C. Jackson
Met Office
Cited by Andrew Hogg
Geophysical Research Letters
Lauren M. Jozwiak
Johns Hopkins University Applied Physics Laboratory
Cited by JGR: Planets editors
JGR: Planets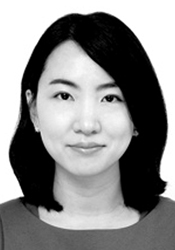 Sarah Kang
Ulsan National Institute of Science and Technology
Cited by Paul Williams
Geophysical Research Letters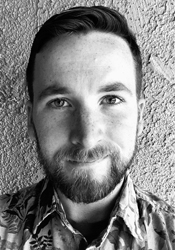 James Tuttle Keane
California Institute of Technology
Cited by Andrew Dombard
Geophysical Research Letters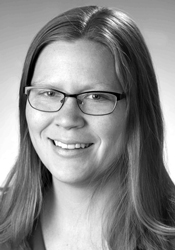 Christa A. Kelleher
Syracuse University
Cited by Martyn Clark
Water Resources Research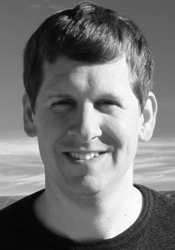 Tobias Keller
Stanford University
Cited by Thorsten Becker
Geochemistry, Geophysics, Geosystems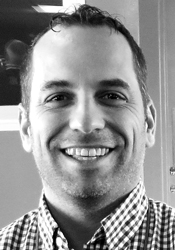 David Kidwell
National Oceanic and Atmospheric Administration
Cited by Earth's Future editors
Earth's Future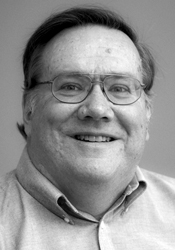 Walter Kiefer
Lunar and Planetary Institute
Cited by Earth and Space Science editors
Earth and Space Science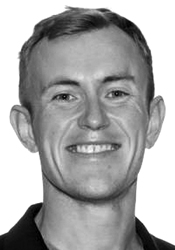 Edwin S. Kite
University of Chicago
Cited by JGR: Planets editors
JGR: Planets
Malcolm K. Ko
NASA Langley Research Center
Cited by James Crawford
JGR: Atmospheres
Peter Köhler
Alfred Wegener Institute, Helmholtz Center for Polar and Marine Research
Cited by Paleoceanography and Paleoclimatology editors
Paleoceanography and Paleoclimatology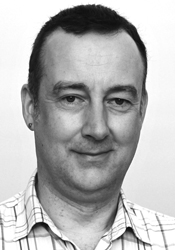 Serge Kräutle
Friedrich-Alexander-Universität Erlangen-Nürnberg
Cited by Martyn Clark
Water Resources Research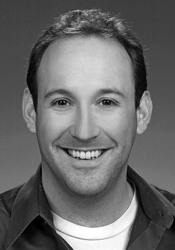 Ben Kravitz
Pacific Northwest National Laboratory
Cited by Earth's Future editors
Earth's Future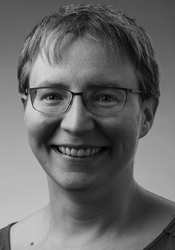 Erin Lay
Los Alamos National Laboratory
Cited by JGR: Space Physics editors
JGR: Space Physics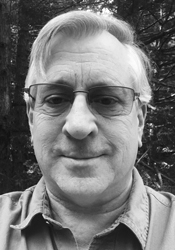 Thorne Lay
University of California, Santa Cruz
Cited by Andrew Newman
Geophysical Research Letters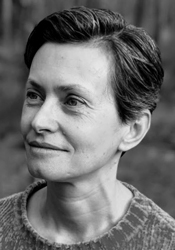 Sonya Legg
Princeton University
Cited by Leo Oey
JGR: Oceans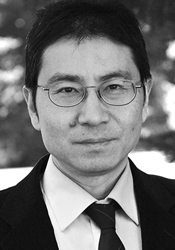 Xiaohong Liu
University of Wyoming
Cited by Zhanqing Li
JGR: Atmospheres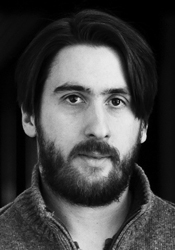 Noé Lugaz
University of New Hampshire
Cited by JGR: Space Physics editors
JGR: Space Physics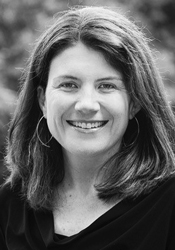 Lucy Marshall
University of New South Wales
Cited by Martyn Clark
Water Resources Research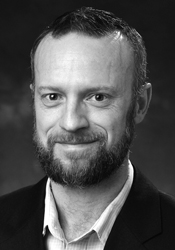 Robert Marshall
University of Colorado Boulder
Cited by JGR: Space Physics editors
JGR: Space Physics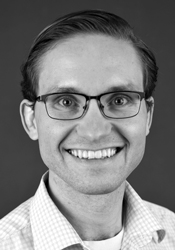 Raleigh Martin
University of Califorinia, Los Angeles
Cited by M. Bayani Cardenas
Geophysical Research Letters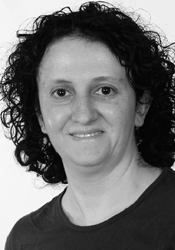 Alessandra Marzadri
University of Trento
Cited by Martyn Clark
Water Resources Research
Larry G. Mastin
U.S. Geological Survey
Cited by Fabio Florindo
Reviews of Geophysics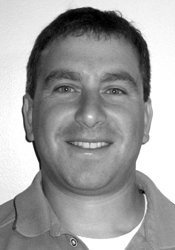 Matthew R. Mazloff
University of California, San Diego
Cited by Don Chambers and Andrey Proshutinsky
JGR: Oceans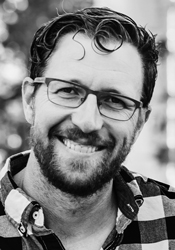 Nick McKay
Northern Arizona University
Cited by Kim Cobb
Geophysical Research Letters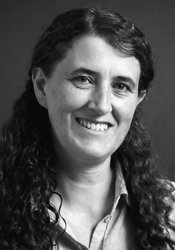 Belinda Medlyn
Western Sydney University
Cited by JGR: Biogeosciences editors
JGR: Biogeosciences
Geneviève S. Metson
Linköping University
Cited by Earth's Future editors
Earth's Future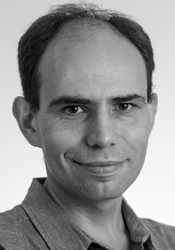 Laurent Montesi
University of Maryland, College Park
Cited by Thorsten Becker
Geochemistry, Geophysics, Geosystems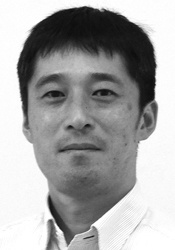 Junichi Nakajima
Tokyo Institute of Technology
Cited by Jeroen Ritsema
Geophysical Research Letters
Grey S. Nearing
University of Alabama
Cited by Martyn Clark
Water Resources Research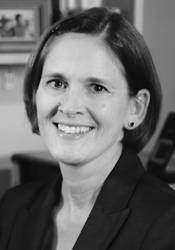 Heidi Nepf
Massachusetts Institute of Technology
Cited by JGR: Earth Surface editors
JGR: Earth Surface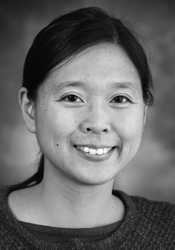 Gene-Hua Crystal Ng
University of Minnesota
Cited by Martyn Clark
Water Resources Research
Binbin Ni
Wuhan University
Cited by Gang Lu
Geophysical Research Letters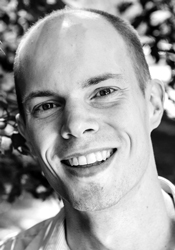 Jaap Nienhuis
Florida State University and Wageningen University
Cited by JGR: Earth Surface editors
JGR: Earth Surface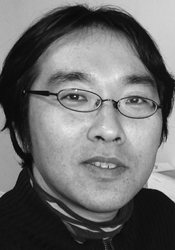 Kiwamu Nishida
Earthquake Research Institute, University of Tokyo
Cited by Uri ten Brink
JGR: Solid Earth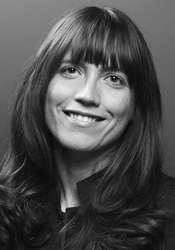 Kimberly Novick
Indiana University, Bloomington
Cited by JGR: Biogeosciences editors
JGR: Biogeosciences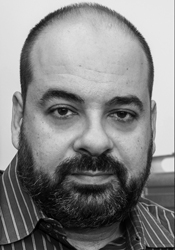 Lazaros Oreopoulos
NASA Goddard Space Flight Center
Cited by Zhanqing Li
JGR: Atmospheres
Andreas Oschlies
GEOMAR Helmholtz Centre for Ocean Research Kiel
Cited by Global Biogeochemical Cycles editors
Global Biogeochemical Cycles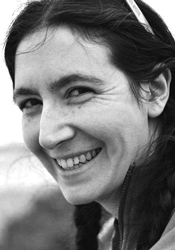 Hilary Palevsky
Woods Hole Oceanographic Institution
Cited by Global Biogeochemical Cycles editors
Global Biogeochemical Cycles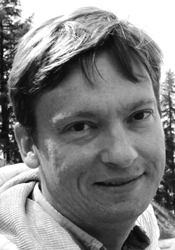 Evgeny Panov
Space Research Institute, Austrian Academy of Sciences
Cited by JGR: Space Physics editors
JGR: Space Physics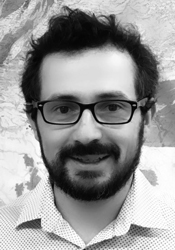 Mauricio Parra
Institute of Energy and Environment, University of São Paulo
Cited by Claudio Faccenna
Tectonics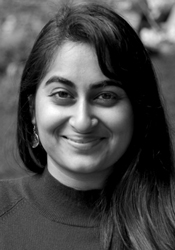 Geeta Persad
Carnegie Institution for Science
Cited by Noah Diffenbaugh
Geophysical Research Letters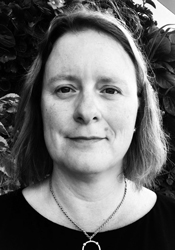 Jennifer Pett-Ridge
Lawrence Livermore National Laboratory
Cited by Noah Diffenbaugh
Geophysical Research Letters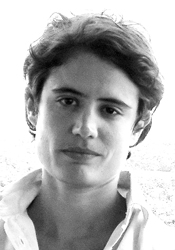 Francesca Pianosi
University of Bristol
Cited by Martyn Clark
Water Resources Research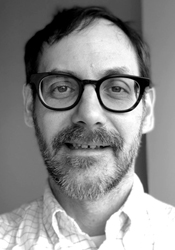 Aaron J. Pietruszka
U.S. Geological Survey
Cited by Janne Blichert-Toft
Geochemistry, Geophysics, Geosystems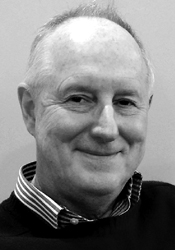 John Plane
University of Leeds
Cited by William Randel
JGR: Atmospheres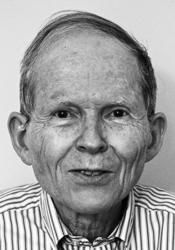 Philip Pritchett
University of California, Los Angeles
Cited by Andrew Yau
Geophysical Research Letters
Havala O. T. Pye
U.S. Environmental Protection Agency
Cited by Lynn Russell
JGR: Atmospheres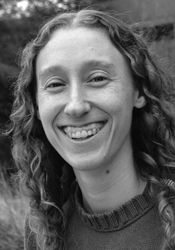 Julianne Quinn
Cornell University
Cited by Martyn Clark
Water Resources Research
Victor A. Ramos
Instituto de Estudios Andinos, Universidad de Buenos Aires
Cited by John Geissman
Tectonics
Charles Rino
Institute for Scientific Research, Boston College and University of Colorado
Cited by Radio Science editors
Radio Science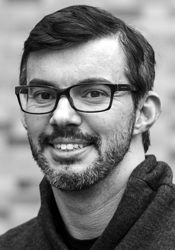 Adrian V. Rocha
University of Notre Dame
Cited by Rose Corey
Geophysical Research Letters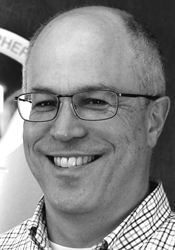 Juan V. Rodriguez
University of Colorado Boulder
Cited by Space Weather editors
Space Weather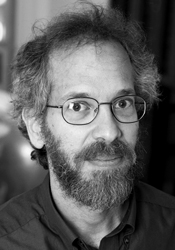 Allan Rubin
Princeton University
Cited by Uri ten Brink
JGR: Solid Earth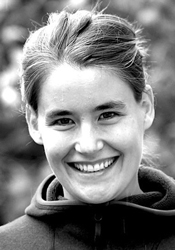 Maria Rugenstein
Institute for Atmospheric and Climate Science, ETH Zürich and Max Planck Institute for Meteorology
Cited by Noah Diffenbaugh
Geophysical Research Letters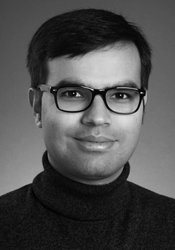 Mojtaba Sadegh
Boise State University
Cited by Martyn Clark
Water Resources Research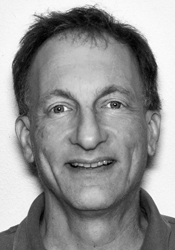 Roger M. Samelson
Oregon State University
Cited by Leo Oey
JGR: Oceans
Heather M. Savage
Lamont-Doherty Earth Observatory
Cited by Andrew Newman
Geophysical Research Letters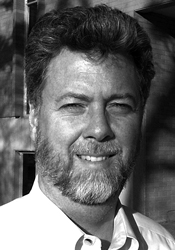 Kevin Schaefer
University of Colorado Boulder
Cited by JGR: Biogeosciences editors
JGR: Biogeosciences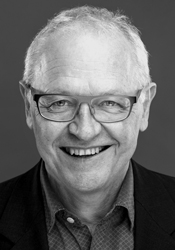 Christoph Schär
Atmospheric and Climate Science, ETH Zürich
Cited by Noah Diffenbaugh
Geophysical Research Letters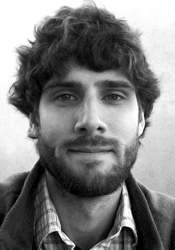 Brandon Schmandt
University of New Mexico
Cited by Andrew Newman
Geophysical Research Letters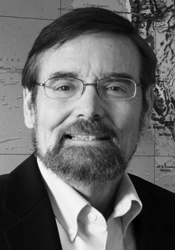 Raymond Schmitt
Woods Hole Oceanographic Institution
Cited by Peter Brewer
JGR: Oceans
Tiffany A. Shaw
University of Chicago
Cited by Kim Cobb
Geophysical Research Letters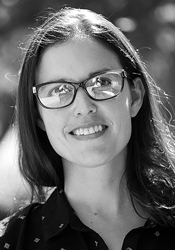 Rebecca Sheesley
Baylor University
Cited by Lynn Russell
JGR: Atmospheres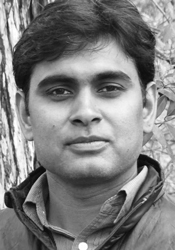 Arvind Singh
University of Central Florida
Cited by M. Bayani Cardenas
Geophysical Research Letters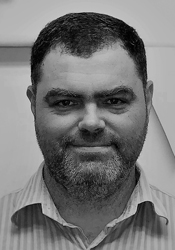 Keir Soderberg
S.S. Papadopulos & Associates Inc.
Cited by JGR: Biogeosciences editors
JGR: Biogeosciences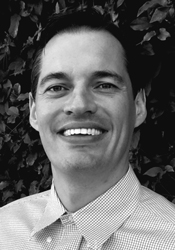 Kurt C. Solander
Los Alamos National Laboratory
Cited by Martyn Clark
Water Resources Research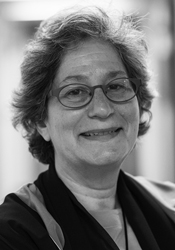 Susan Solomon
Massachusetts Institute of Technology
Cited by Noah Diffenbaugh
Geophysical Research Letters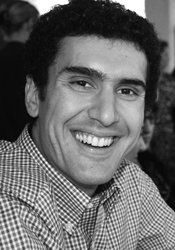 Armin Sorooshian
University of Arizona
Cited by Minghua Zhang
JGR: Atmospheres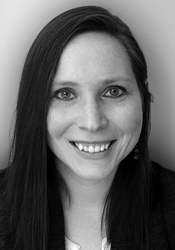 Courtney Jean Sprain
University of Liverpool
Cited by Joshua Feinberg
Geochemistry, Geophysics, Geosystems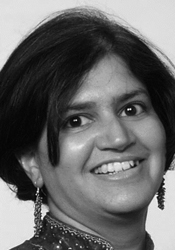 Veena Srinivasan
Ashoka Trust for Research in Ecology and the Environment
Cited by Martyn Clark
Water Resources Research
Stefan Talke
Portland State University
Cited by Robert Hetland
JGR: Oceans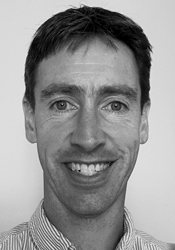 Andrew Thompson
California Institute of Technology
Cited by Peter Brewer
JGR: Oceans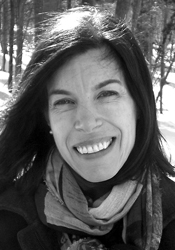 Mary-Louise Timmermans
Yale University
Cited by Andrey Proshutinsky and Bradley Moran
JGR: Oceans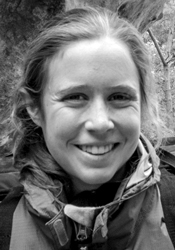 Anna Trugman
University of Utah
Cited by JGR: Biogeosciences editors
JGR: Biogeosciences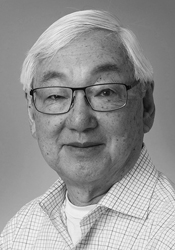 Bruce Tsurutani
Jet Propulsion Laboratory
Cited by Christina Cohen
Eos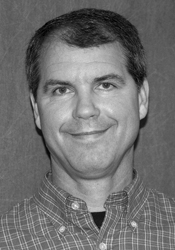 David D. Turner
Earth System Research Laboratory, National Oceanic and Atmospheric Administration
Cited by Minghua Zhang
JGR: Atmospheres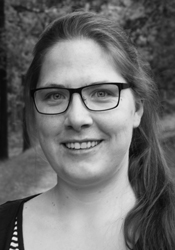 Karin van der Wiel
Royal Netherlands Meteorological Institute
Cited by Martyn Clark
Water Resources Research
David Vaniman
Planetary Science Institute
Cited by Earth and Space Science editors
Earth and Space Science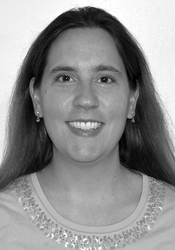 Marissa F. Vogt
Boston University
Cited by Andrew Yau
Geophysical Research Letters
Akiyoshi Wada
Meteorological Research Institute, Japan Meteorological Agency
Cited by Leo Oey
JGR: Oceans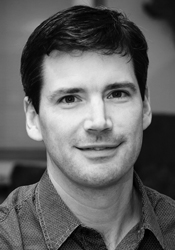 Gregory P. Waite
Michigan Technological University
Cited by M. Bayani Cardenas
Geophysical Research Letters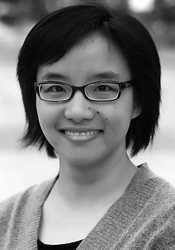 Hui Wan
Pacific Northwest National Laboratory
Cited by Journal of Advances in Modeling Earth Systems (JAMES) editors
Journal of Advances in Modeling Earth Systems (JAMES)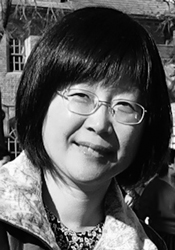 Hailan Wang
Science Systems and Applications Inc.
Cited by Ruby Leung
JGR: Atmospheres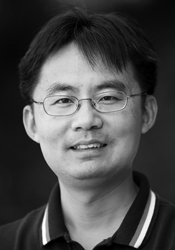 Jun Wang
University of Iowa
Cited by Zhanqing Li
JGR: Atmospheres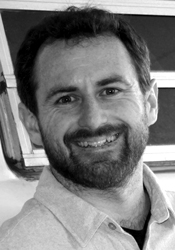 Nicholas Ward
Pacific Northwest National Laboratory
Cited by JGR: Biogeosciences editors
JGR: Biogeosciences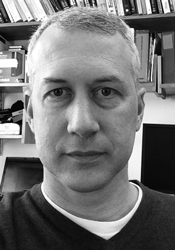 John Warner
Woods Hole Coastal and Marine Science Center, U.S. Geological Survey
Cited by Robert Hetland
JGR: Oceans
Steven Weiss
U.S. Army Research Laboratory
Cited by Radio Science editors
Radio Science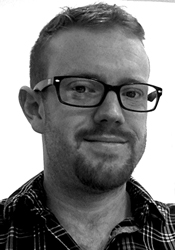 Daniel Williamson
University of Exeter
Cited by Journal of Advances in Modeling Earth Systems (JAMES) editors
Journal of Advances in Modeling Earth Systems (JAMES)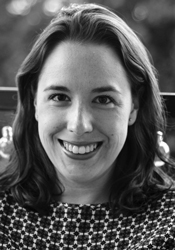 Allison Wing
Florida State University
Cited by Paul Williams
Geophysical Research Letters
Adam Winstral
WSL Institute for Snow and Avalanche Research SLF
Cited by Martyn Clark
Water Resources Research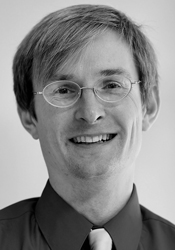 Paul Withers
Boston University
Cited by JGR: Space Physics editors
JGR: Space Physics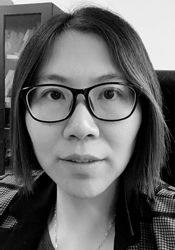 Fanghua Xu
Tsinghua University
Cited by Leo Oey
JGR: Oceans
Elowyn Yager
University of Idaho
Cited by JGR: Earth Surface editors
JGR: Earth Surface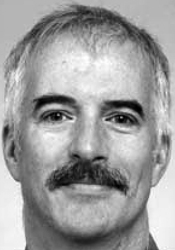 Robert Zimmerman
Imperial College London
Cited by Uri ten Brink
JGR: Solid Earth
2017 Cited Referees Not Pictured
Pascal Demoulin
Observatoire de Paris
Cited by JGR: Space Physics editors
JGR: Space Physics
Joerg Renner
Ruhr University Bochum
Cited by Uri ten Brink
JGR: Solid Earth
Jack Scudder
University of Iowa
Cited by JGR: Space Physics editors
JGR: Space Physics
Nan Wei
Beijing Normal University
Cited by Journal of Advances in Modeling Earth Systems (JAMES) editors
Journal of Advances in Modeling Earth Systems (JAMES)