Reviewers play an essential role in the journals and books of the American Geophysical Union (AGU). They elevate quality and help authors and editors to improve the content, organization, logic, integrity, and impact of published papers.
Once again, AGU recognizes reviewers across all our journals who provided exceptional reviews during the past year; outstanding reviewers for 2015 are listed below. Many of these, and other reviewers also, reviewed multiple times; we had several reviewers who provided more than 15 reviews just for AGU over the course of the year.
AGU provides other recognition as well to reviewers: Each AGU journal is publishing an editorial acknowledging all of its reviewers, and AGU now officially recognizes their reviews on their Open Researcher and Contributor Identification (ORCID) record, if requested.
Appreciation for Reviews and More
We hope that these multiple forms of acknowledgement and appreciation of reviewers provide both individual thanks and prominent collective recognition of the importance of peer reviews in advancing science. Reviewing for journals represents just one way in which many scientists provide additional effort and benefit for their scientific community and society overall. Many of these same AGU reviewers also assess grants, advise on promotions, and contribute to departmental reviews for their home institutions or others.
Expanding Reviewer Diversity
We consider it important for the scholarly community to recognize this full picture and find ways to better reward these volunteer contributions while improving efficiency. AGU editors have been striving to expand the diversity of reviewers as one way to make efficiency gains as well as to help develop new scientists.  AGU journals receive and publish papers from authors worldwide—about one-third of submissions come from each of North America, Europe, and Asia/Australasia. In keeping with our move toward greater diversity, we recognize this year reviewers from 19 countries, including about 30% women—up in both measures from earlier years.
—Brooks Hanson, AGU Director of Publications; email: [email protected]; and Rob van der Hilst, Chair, AGU Publications Committee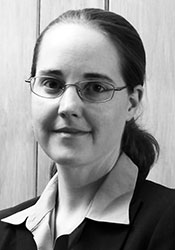 Jennifer Adam
Cited by Ben van der Pluijm
Earth's Future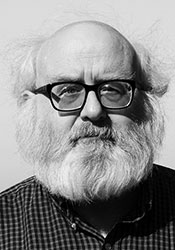 Duncan Carr Agnew
Cited by Uri ten Brink
JGR: Solid Earth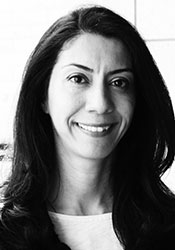 Newsha Ajami
Cited by Alberto Montanari
Water Resources Research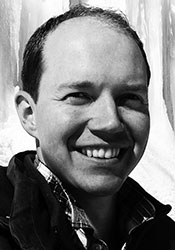 John T. Allen
Cited by Noah Diffenbaugh
Geophysical Research Letters
Anton V. Artemyev
Cited by Benoit Lavraud
Geophysical Research Letters
Kirsti Ashworth
Cited by James Crawford
JGR: Atmospheres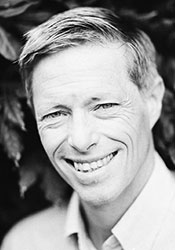 Jean-Philippe Avouac
Cited by Andrew Newman
Geophysical Research Letters
Rebecca Barnes
Cited by Miguel Goni
JGR: Biogeosciences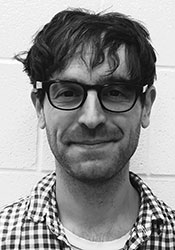 Max Berkelhammer
Cited by Allison Steiner
JGR: Atmospheres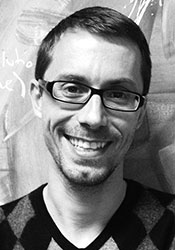 Daniele Bianchi
Cited by Tatiana Ilyina
Geophysical Research Letters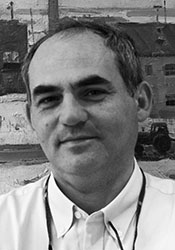 Andrea Billi
Cited by Claudio Faccenna
Tectonics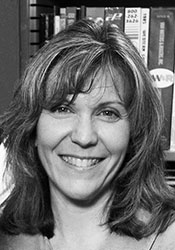 Kristie Boering
Cited by Geoffrey Tyndall
Geophysical Research Letters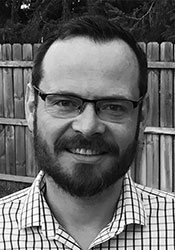 Diogo Bolster
Cited by M. Bayani Cardenas
Geophysical Research Letters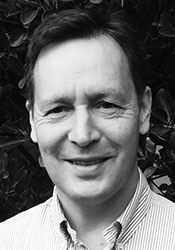 Bruce Buffett
Cited by Michael Wysession
Geophysical Research Letters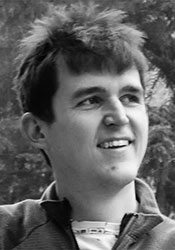 Michael Scott Chaffin
Cited by William Peterson
Geophysical Research Letters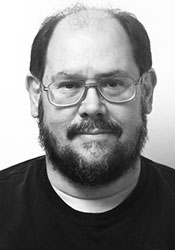 Eric Christian
Cited by JGR: Space Physics Editors
JGR: Space Physics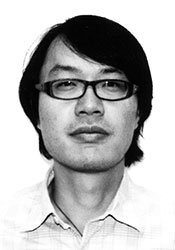 Housen Chu
Cited by Ankur Desai
JGR: Biogeosciences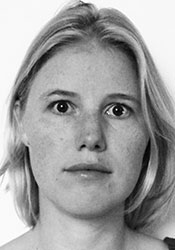 Ingrid Cnossen
Cited by JGR: Space Physics Editors
JGR: Space Physics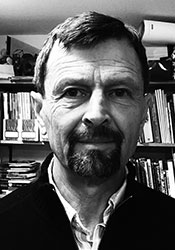 Mihail V. Codrescu
Cited by Phil Wilkinson
Radio Science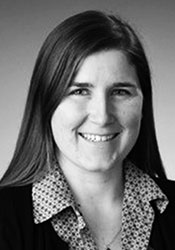 Laura E. Condon
Cited by Noah Diffenbaugh
Geophysical Research Letters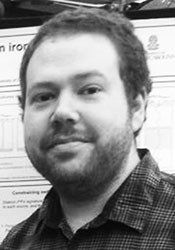 Tim M. Conway
Cited by Mary-Elena Carr
Global Biogeochemical Cycles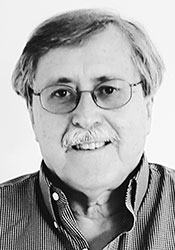 Vernon Cormier
Cited by Michael Wysession
Geophysical Research Letters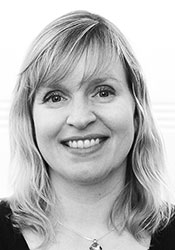 Ingrid J. Daubar
Cited by David Baratoux
JGR: Planets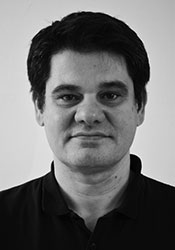 Eric Debayle
Cited by Uri ten Brink
JGR: Solid Earth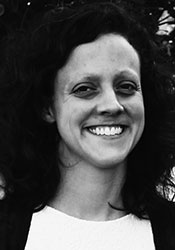 Emily Riley Dellaripa
Cited by Chidong Zhang
JGR: Atmospheres
Blaize A. Denfeld
Cited by Miguel Goni
JGR: Biogeosciences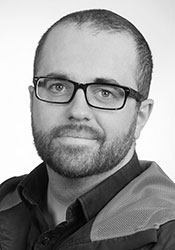 Sebastian Dötterl
Cited by Susan Trumbore
Global Biogeochemical Cycles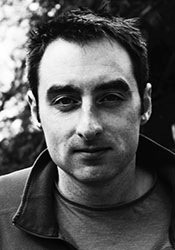 Samuel Doyle
Cited by Wendy S. Gordon
Eos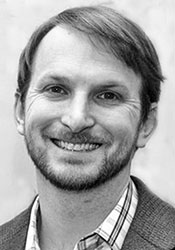 Douglas Edmonds
Cited by M. Bayani Cardenas
Geophysical Research Letters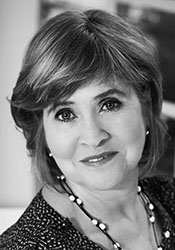 Katherine Ellins
Cited by Carol A. Stein
Eos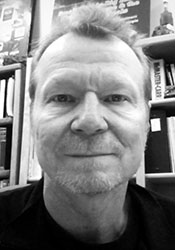 Jerry P. Fairley
Cited by Alberto Montanari
Water Resources Research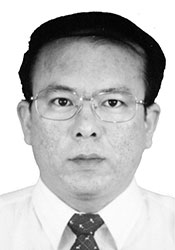 Xueshang Feng
Cited by JGR: Space Physics Editors
JGR: Space Physics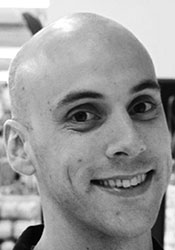 Ken Ferrier
Cited by JGR: Earth Surface Editors
JGR: Earth Surface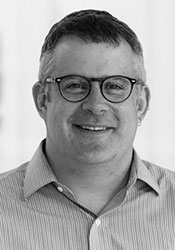 Baylor Fox-Kemper
Cited by Lisa Beal
Geophysical Research Letters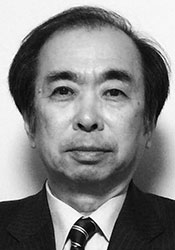 Ryoichi Fujii
Cited by JGR: Space Physics Editors
JGR: Space Physics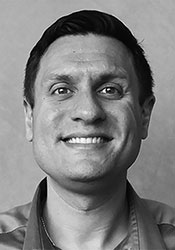 Jason Furtado
Cited by Kim Cobb
Geophysical Research Letters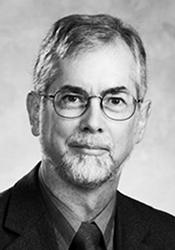 Dennis L. Gallagher
Cited by William Peterson
Geophysical Research Letters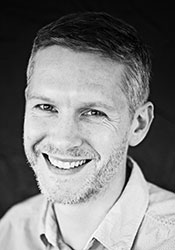 Nicholas R. Golledge
Cited by Julienne Stroeve
Geophysical Research Letters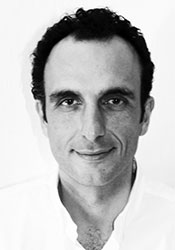 Salvatore Grimaldi
Cited by Alberto Montanari
Water Resources Research
Jasper Halekas
Cited by Andrew J. Dombard
Geophysical Research Letters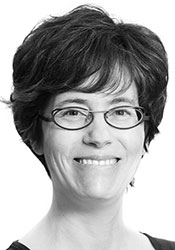 Roberta C. Hamme
Cited by Sara Mikaloff Fletcher and Mary-Elena Carr
Global Biogeochemical Cycles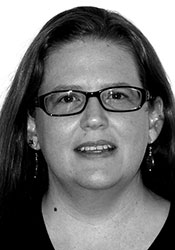 Jeanne L. Hardebeck
Cited by Uri ten Brink
JGR: Solid Earth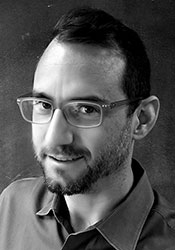 Ciaran Harman
Cited by M. Bayani Cardenas
Geophysical Research Letters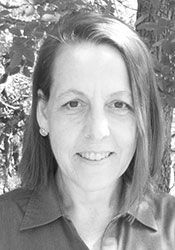 Judith Haschenburger
Cited by JGR: Earth Surface Editors
JGR: Earth Surface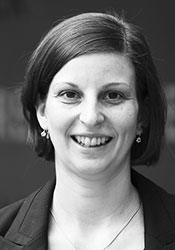 Judith Hauck
Cited by Tatiana Ilyina
Geophysical Research Letters
Katharine R. Hendry
Cited by Ellen Thomas and Heiko Paelike
Paleoceanography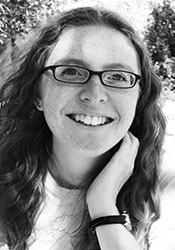 Stephanie Henson
Cited by Tatiana Ilyina
Geophysical Research Letters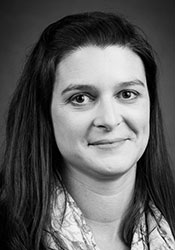 Tessa Hill
Cited by Kim Cobb
Geophysical Research Letters
Ann Holbourn
Cited by Ellen Thomas and Heiko Paelike
Paleoceanography
Mashor Housh
Cited by Alberto Montanari
Water Resources Research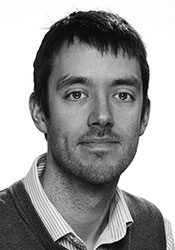 Martin Hurst
Cited by Michael Ellis
Earth's Future
Jennifer Hutchings
Cited by Andrey Proshutinsky
JGR: Oceans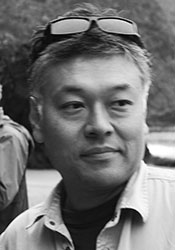 Yoshihiro Ito
Cited by Andrew Newman
Geophysical Research Letters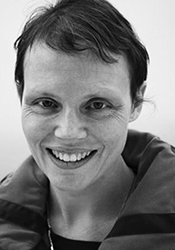 Jennifer Jackson
Cited by Andrey Proshutinsky
JGR: Oceans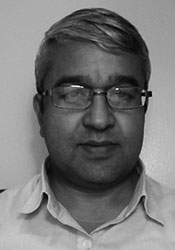 Bijaya B. Karki
Cited by Michael Wysession
Geophysical Research Letters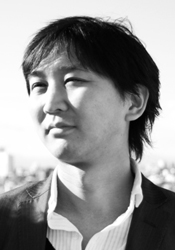 Ryuho Kataoka
Cited by Benoit Lavraud
Geophysical Research Letters
Richard Katz
Cited by Thorsten Becker
Geochemistry, Geophysics, Geosystems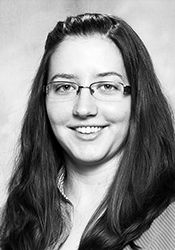 Gemma Kelly
Cited by Michael Hapgood
Space Weather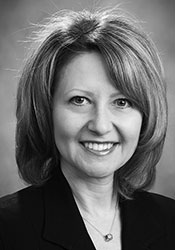 Sonia Kreidenweis
Cited by Lynn Russell
JGR: Atmospheres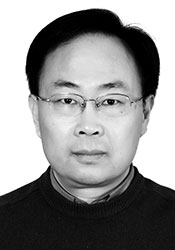 Jian Lan
Cited by Leo Oey
JGR: Oceans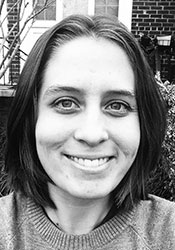 Michelle L'Heureux
Cited by Paul D. Williams
Geophysical Research Letters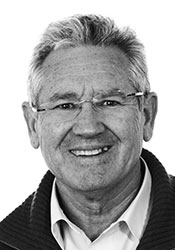 Manuel López Puertas
Cited by JGR: Space Physics Editors
JGR: Space Physics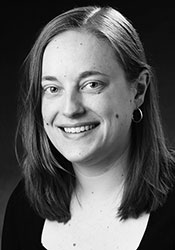 Nicole Suzanne Lovenduski
Cited by Tatiana Ilyina
Geophysical Research Letters
Paul Lundgren
Cited by Andrew Newman
Geophysical Research Letters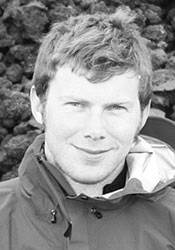 John MacLennan
Cited by Thorsten Becker
Geochemistry, Geophysics, Geosystems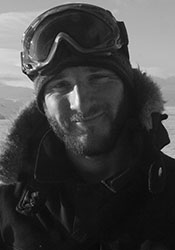 Andrew R. Mahoney
Cited by Andrey Proshutinsky
JGR: Oceans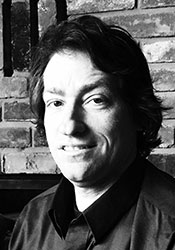 Ward Manchester
Cited by Delores Knipp
Space Weather
Gerhard Masselink
Cited by JGR: Earth Surface Editors
JGR: Earth Surface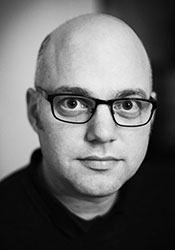 Thorsten Mauritsen
Cited by Jonathan Jiang
Earth and Space Science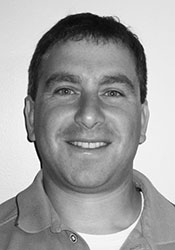 Matthew R. Mazloff
Cited by Don Chambers
JGR: Oceans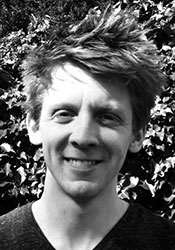 Brendan T. McCormick
Cited by James Crawford
JGR: Atmospheres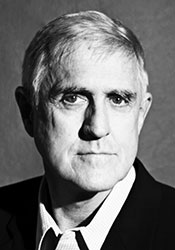 Leo F. McNamara
Cited by Phil Wilkinson
Radio Science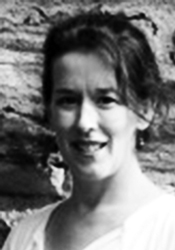 Nadine McQuarrie
Cited by John Geissman
Tectonics
Brian Medeiros
Cited by Robert Pincus
Journal of Advances in Modeling Earth Systems (JAMES)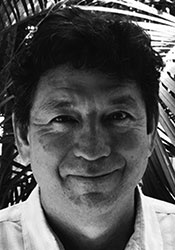 Mark A. Merrifield
Cited by Leo Oey
JGR: Oceans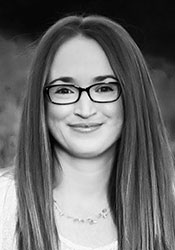 Gretchen R. Miller
Cited by Alberto Montanari
Water Resources Research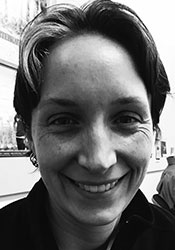 Kevan Moffett
Cited by Alberto Montanari
Water Resources Research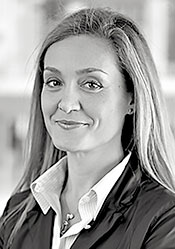 Annalisa Molini
Cited by Paul D. Williams
Geophysical Research Letters
Stephen Montzka
Cited by Joel Thornton
Geophysical Research Letters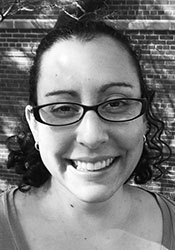 Julia Moriarty
Cited by Robert Hetland
JGR: Oceans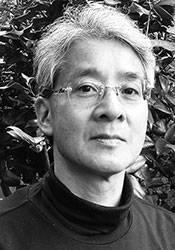 Tsugunobu Nagai
Cited by William Peterson
Geophysical Research Letters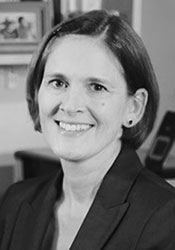 Heidi M. Nepf
Cited by Alberto Montanari
Water Resources Research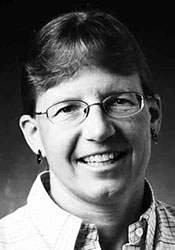 Roseanna Neupauer
Cited by Alberto Montanari
Water Resources Research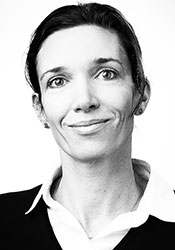 Insa Neuweiler
Cited by Alberto Montanari
Water Resources Research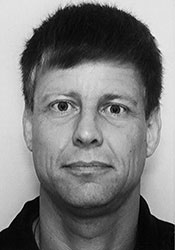 Andre Niemeijer
Cited by Uri ten Brink
JGR: Solid Earth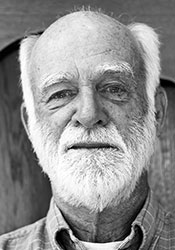 Steve Norton
Cited by Miguel Goni
JGR: Biogeosciences
Wolfgang Nowak
Cited by Alberto Montanari
Water Resources Research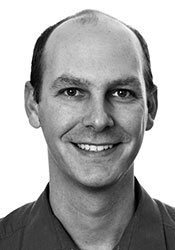 T. Paul O'Brien
Cited by JGR: Space Physics Editors
JGR: Space Physics
Eitarou Oka
Cited by Meghan Cronin
Geophysical Research Letters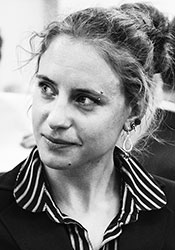 Friederike Otto
Cited by Noah Diffenbaugh
Geophysical Research Letters
Minna Palmroth
Cited by JGR: Space Physics Editors
JGR: Space Physics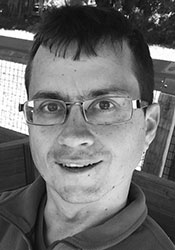 Mark P. Panning
Cited by Thorsten Becker
Geochemistry, Geophysics, Geosystems
Athanasios Paschalis
Cited by Alberto Montanari
Water Resources Research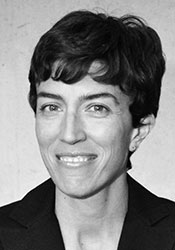 Paola Passalacqua
Cited by Alberto Montanari
Water Resources Research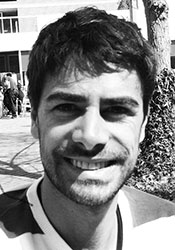 Daniele Pedretti
Cited by Alberto Montanari
Water Resources Research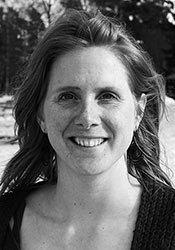 Anne Pluymakers
Cited by Uri ten Brink
JGR: Solid Earth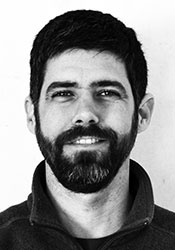 Michael P. Poland
Cited by Andrew Newman
Geophysical Research Letters
Sally L. Potter-McIntyre
Cited by Steven Hauck
JGR: Planets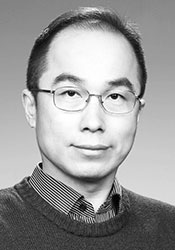 Yun Qian
Cited by Zhanqing Li
JGR: Atmospheres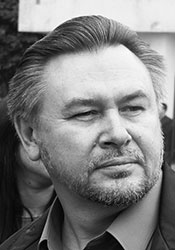 Vladimir Rakov
Cited by Steven Ghan
JGR: Atmospheres
T. S. Ramakrishnan
Cited by Alberto Montanari
Water Resources Research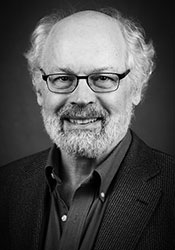 Alan Robock
Cited by José D. Fuentes
Eos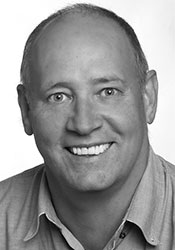 Michael Roderick
Cited by Ruby Leung
JGR: Atmospheres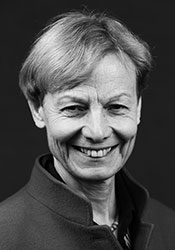 Barbara A. Romanowicz
Cited by Uri ten Brink
JGR: Solid Earth
Daniel Rosenfeld
Cited by Zhanqing Li
JGR: Atmospheres
Charles Rougé
Cited by Alberto Montanari
Water Resources Research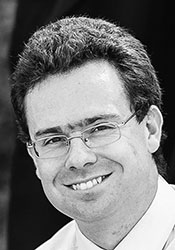 John F. Rudge
Cited by Thorsten Becker
Geochemistry, Geophysics, Geosystems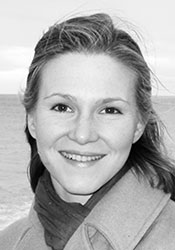 Audrey Sawyer
Cited by Noah Diffenbaugh
Geophysical Research Letters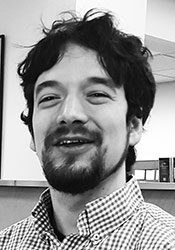 Jacob Scheff
Cited by Steven Ghan
JGR: Atmospheres
Erik E. Scherer
Cited by Thorsten Becker
Geochemistry, Geophysics, Geosystems
Brandon Schmandt
Cited by Michael Wysession
Geophysical Research Letters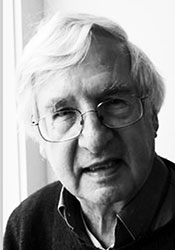 Christopher H. Scholz
Cited by Uri ten Brink
JGR: Solid Earth
Russell L. Scott
Cited by Ankur Desai
JGR: Biogeosciences
Victor A. Sergeev
Cited by JGR: Space Physics Editors
JGR: Space Physics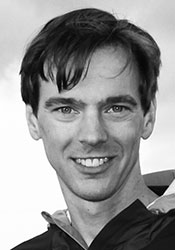 David R. Shelly
Cited by Michael Wysession
Geophysical Research Letters
Steven Sherwood
Cited by Noah Diffenbaugh
Geophysical Research Letters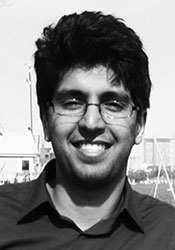 Martin Singh
Cited by Paul D. Williams
Geophysical Research Letters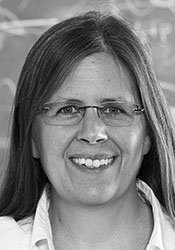 Miriam Sinnhuber
Cited by Ulrike Langematz
JGR: Atmospheres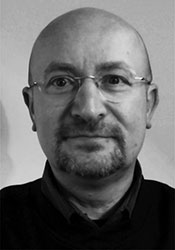 Giorgio Spada
Cited by Fabio Florindo
Reviews of Geophysics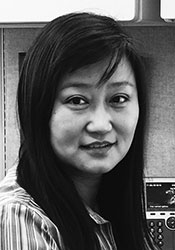 Hui Su
Cited by Jonathan Jiang
Earth and Space Science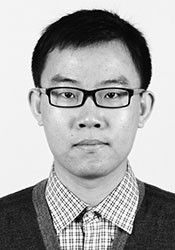 Zhenpeng Su
Cited by Benoit Lavraud
Geophysical Research Letters
Ryan Sullivan
Cited by Joel Thornton
Geophysical Research Letters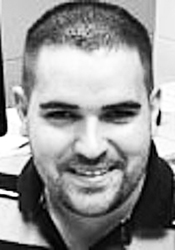 Jason D. Surratt
Cited by Lynn Russell
JGR: Atmospheres
Kazue Takahashi
Cited by JGR: Space Physics Editors
JGR: Space Physics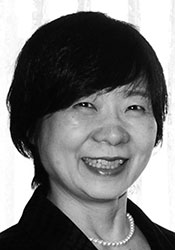 Yukari N. Takayabu
Cited by Paul D. Williams
Geophysical Research Letters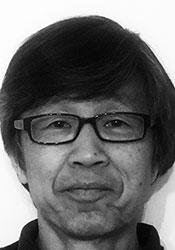 Toshiro Tanimoto
Cited by Uri ten Brink
JGR: Solid Earth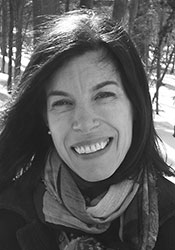 Mary-Louise Timmermans
Cited by Andrey Proshutinsky
JGR: Oceans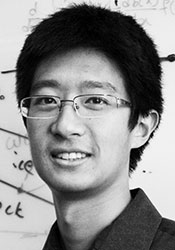 Victor Tsai
Cited by Michael Wysession
Geophysical Research Letters
Bruce T. Tsurutani
Cited by JGR: Space Physics Editors
JGR: Space Physics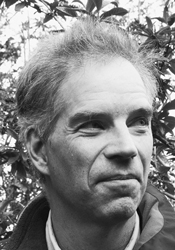 Geert Jan van Oldenborgh
Cited by Chidong Zhang
JGR: Atmospheres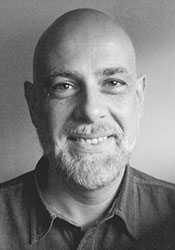 Angelos Vourlidas
Cited by JGR: Space Physics Editors
JGR: Space Physics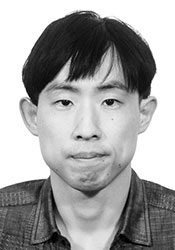 Yoshihide Wada
Cited by Paul Dirmeyer
Journal of Advances in Modeling Earth Systems (JAMES)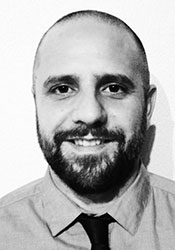 Thomas Wahl
Cited by Don Chambers
JGR: Oceans
Aihui Wang
Cited by Ruby Leung
JGR: Atmospheres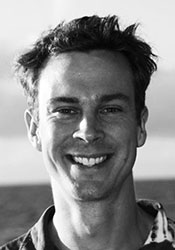 Sam Wilson
Cited by Tatiana Ilyina
Geophysical Research Letters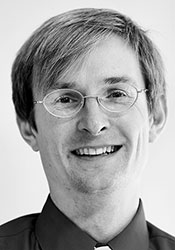 Paul Withers
Cited by Andrew J. Dombard
Geophysical Research Letters
Brian Yanites
Cited by Nathan Niemi
Tectonics
Chidong Zhang
Cited by Eelco Rohling
Reviews of Geophysics
2015 Cited Referees Not Pictured
Stephen Monismith
Cited by Lisa Beal
Geophysical Research Letters
Richard Penney
Cited by Phil Wilkinson
Radio Science
Natalia P. Perevalova
Cited by JGR: Space Physics Editors
JGR: Space Physics
Frank Ryan
Cited by Phil Wilkinson
Radio Science
Francesco Serinaldi
Cited by Alberto Montanari
Water Resources Research
Kevin Speer
Cited by Lisa Beal
Geophysical Research Letters