Today in Eos, American Geophysical Union (AGU) Publications recognizes outstanding reviewers for their work in 2018. Honored reviewers were selected by the editors of each AGU journal.
Peer-reviewed literature plays an important role in advancing science. In addition, there is growing use of peer-reviewed literature in our legal systems and governments as a basis for regulations, policies, and laws. This literature also provides reliable scientific information for advisory groups such as the Intergovernmental Panel on Climate Change and the National Academies.
Quality peer review is thus a critical part of the social contract between science and society. As the uses for this literature have grown, so has the complexity of papers, which now typically include more authors bringing more techniques, data, simulations, and results.
This increase in complexity, in turn, has increased the challenge and role of reviewing. The outstanding reviewers listed here have all provided in-depth evaluations that greatly improved the final published papers, often over multiple rounds of revision.
Many Reviewers: A Key Part of AGU Journals
While we note these few outstanding reviewers, we also acknowledge the broad efforts by the many AGU reviewers in helping ensure the quality, timeliness, and reputation of AGU journals. In 2018, AGU received over 15,600 submissions (up from the 14,300 submissions received in 2017) and published nearly 6,600 articles (up from 6,400 in 2017). Many of these submissions were reviewed multiple times—in all, 17,242 reviewers completed 37,674 reviews in 2018 compared to the 34,000 reviews completed in 2017.
This has happened in the past year while every AGU journal worked to shorten the time from submission to first decision and publication or maintained already industry-leading standards. Several AGU journals regularly return first decisions within 1 month of submission, and most others now do so within 2 months. Reviewers represent a key part of this improvement.
Our thanks are a small recognition of the large responsibility that reviewers shoulder in improving our science and its role in society. Editorials (some already published, some upcoming), along with recognition lists, express our appreciation.
Additional Thanks
In addition, we are working to highlight the valuable role of reviewers through events at the Fall Meeting and other meetings.
We are extending subscription benefits to those reviewers who repeatedly provide quality reviews. Each reviewer also receives a discount on AGU and Wiley books. We will continue to work with the Open Researcher and Contributor Identification network (ORCID) to provide official recognition of reviewers' efforts, so that reviewers receive formal credit there. To date we have over 49,000 ORCIDs linked to GEMS user accounts, compared to 39,000 at this time last year.
Getting Your Feedback
We are working to improve the peer-review process itself, using new online tools. We have designed a short questionnaire for reviewers to provide feedback and will send a link after each review is completed.
We value your feedback, including ideas about how we can recognize your efforts even more, help improve your experience, and increase your input on the science.
We look forward to hearing from you. If you'd like to respond directly, feel free to take our survey.
Once again, thanks!
—Matt Giampoala ([email protected]), VP, Publications, AGU; and Lisa Tauxe, Chair, AGU Publications Committee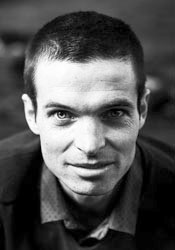 Benjamin W. Abbott
Brigham Young University
Cited by JGR: Biogeosciences editors
JGR: Biogeosciences
Nicholas Achilleos
University College London
Cited by JGR: Space Physics editors
JGR: Space Physics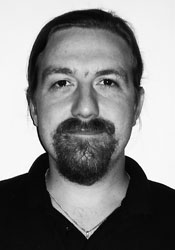 James D. Allan
University of Manchester
Cited by Minghua Zhang
JGR: Atmospheres
Antoine Aubeneau
Lyles School of Civil Engineering, Purdue University
Cited by Martyn Clark
Water Resources Research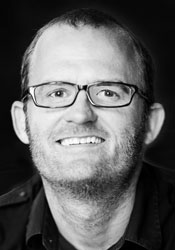 Maxim D. Ballmer
University College London; Institute of Geophysics, ETH Zurich; and Earth-Life Science Institute, Tokyo Institute of Technology
Cited by Geochemistry, Geophysics, Geosystems editors
Geochemistry, Geophysics, Geosystems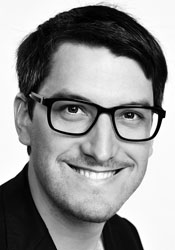 Sylvain Barbot
University of Southern California
Cited by Uri ten Brink
JGR: Solid Earth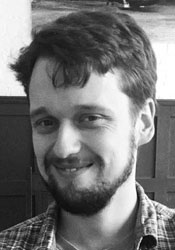 Luke Barnard
University of Reading
Cited by Space Weather editors
Space Weather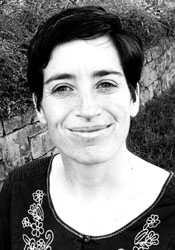 Rebecca Bendick
University of Montana
Cited by Uri ten Brink
JGR: Solid Earth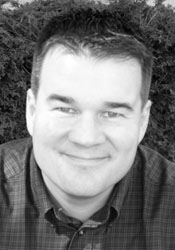 Ross A. Beyer
Carl Sagan Center, SETI Institute; and NASA Ames Research Center
Cited by Earth and Space Science editors
Earth and Space Science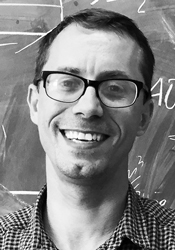 Daniele Bianchi
University of California, Los Angeles
Cited by Global Biogeochemical Cycles editors
Global Biogeochemical Cycles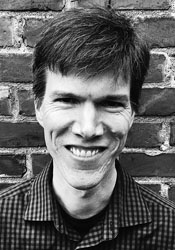 Peter Blossey
University of Washington
Cited by Journal of Advances in Modeling Earth Systems (JAMES) editors
Journal of Advances in Modeling Earth Systems (JAMES)
Edoardo Borgomeo
Environmental Change Institute, University of Oxford
Cited by Earth's Future editors
Earth's Future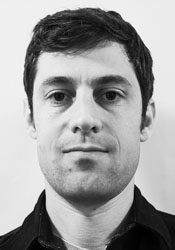 Nicolas Brantut
University College London
Cited by Uri ten Brink
JGR: Solid Earth
Maryjo Brounce
University of California, Riverside
Cited by Geochemistry, Geophysics, Geosystems editors
Geochemistry, Geophysics, Geosystems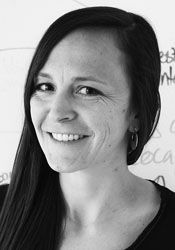 Tamma Carleton
Energy Policy Institute at the University of Chicago
Cited by Noah Diffenbaugh
Geophysical Research Letters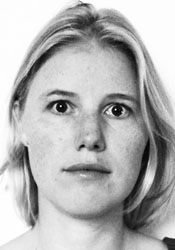 Ingrid Cnossen
British Antarctic Survey
Cited by JGR: Space Physics editors
JGR: Space Physics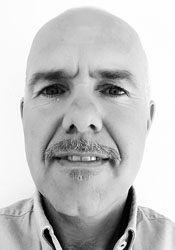 Giacomo Corti
Consiglio Nazionale delle Ricerche
Cited by Tectonics editors
Tectonics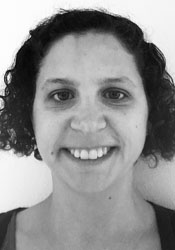 Beth Covitt
University of Montana
Cited by Carol A. Stein
Eos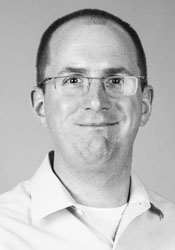 Hugh Daigle
University of Texas at Austin
Cited by Uri ten Brink
JGR: Solid Earth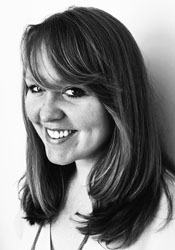 Sylvia Genevieve Dee
Rice University
Cited by Valerie Trouet
Geophysical Research Letters
Kristine DeLong
Louisiana State University
Cited by Paleoceanography and Paleoclimatology editors
Paleoceanography and Paleoclimatology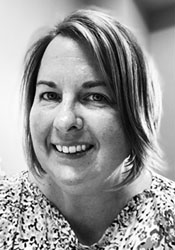 Kerri Donaldson Hanna
University of Central Florida and University of Oxford
Cited by JGR: Planets editors
JGR: Planets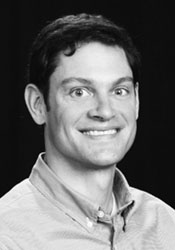 Eric Dunham
Stanford University
Cited by Uri ten Brink
JGR: Solid Earth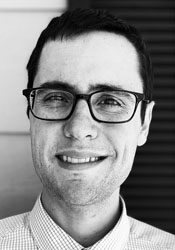 William H. Farmer
U.S. Geological Survey
Cited by Martyn Clark
Water Resources Research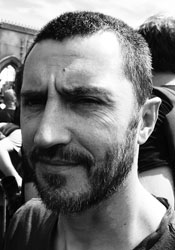 David Ferreira
University of Reading
Cited by Andy Hogg
Geophysical Research Letters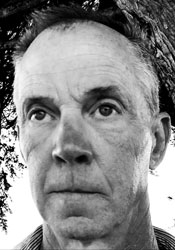 Paul Fiedler
Southwest Fisheries Science Center,
National Oceanic and Atmospheric Administration
Cited by Peter Brewer
JGR: Oceans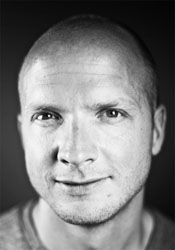 Christian Frankenberg
California Institute of Technology
Cited by Joel Thornton
Geophysical Research Letters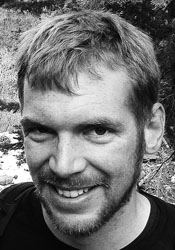 Daniel A. Frost
University of California
Cited by Jeroen Ritsema
Geophysical Research Letters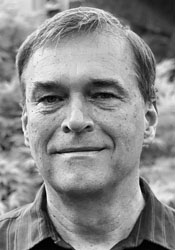 Martin Füllekrug
University of Bath
Cited by Sana Salous
Radio Science
Jason C. Furtado
University of Oklahoma School of Meteorology
Cited by Suzana J. Camargo
Geophysical Research Letters
Eric L. Geist
U.S. Geological Survey
Cited by Uri ten Brink
JGR: Solid Earth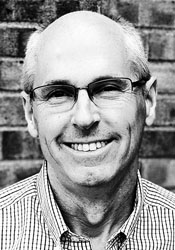 P. Joseph Gibson
Richard M. Fairbanks School of Public Health, Indiana University
Cited by Gabriel Filippelli
GeoHealth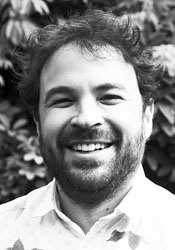 Evan B. Goldstein
University of North Carolina at Greensboro
Cited by JGR: Earth Surface editors
JGR: Earth Surface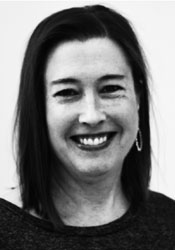 Janet Green
Space Hazards Applications LLC
Cited by Space Weather editors
Space Weather
Sjoerd Groeskamp
School of Mathematics and Statistics, University of New South Wales
Cited by Andy Hogg
Geophysical Research Letters
Yves Gueguen
École Normale Supérieure
Cited by Uri ten Brink
JGR: Solid Earth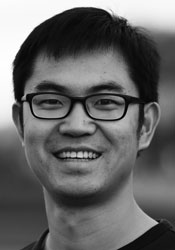 Bo Guo
University of Arizona
Cited by Martyn Clark
Water Resources Research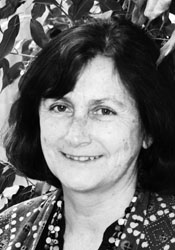 Angela Gurnell
School of Geography, Queen Mary University of London
Cited by Martyn Clark
Water Resources Research
Christos Haldoupis
University of Crete
Cited by Gang Lu
Geophysical Research Letters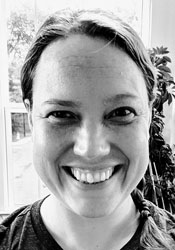 Alexa J. Halford
The Aerospace Corporation
Cited by Fabio Florindo
Reviews of Geophysics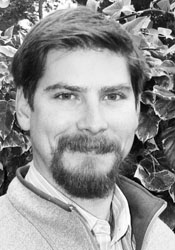 Lars Hansen
University of Oxford
Cited by Uri ten Brink
JGR: Solid Earth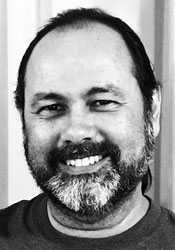 Trevor Harris
Defence Science and Technology Group, Australian Department of Defence; and University of Adelaide
Cited by Sana Salous
Radio Science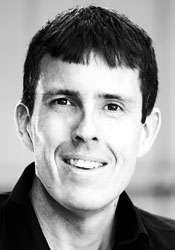 Michael Hartinger
Virginia Polytechnic Institute and State University
Cited by JGR: Space Physics editors
JGR: Space Physics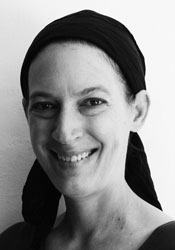 Carynelisa Haspel
Hebrew University of Jerusalem
Cited by Minghua Zhang
JGR: Atmospheres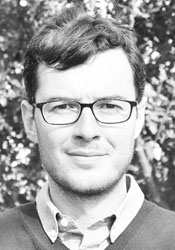 Jonathan D. Herman
University of California, Davis
Cited by Martyn Clark
Water Resources Research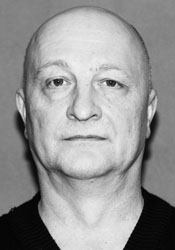 Vladimir Ivanov
Lomonosov State University
Cited by Andrey Proshutinsky
JGR: Oceans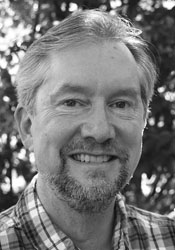 C. Rhett Jackson
University of Georgia
Cited by Martyn Clark
Water Resources Research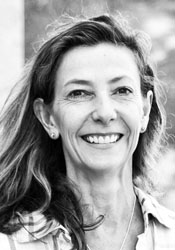 Catherine L. Johnson
University of British Columbia, Vancouver; and Planetary Science Institute
Cited by JGR: Planets editors
JGR: Planets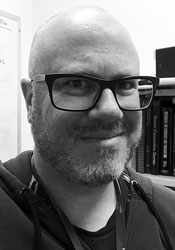 Brian Kahn
Jet Propulsion Laboratory, California Institute of Technology
Cited by Minghua Zhang
JGR: Atmospheres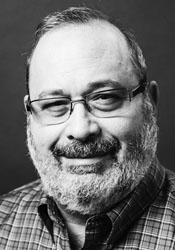 Scott D. King
Virginia Polytechnic Institute and State University
Cited by Carol A. Stein
Eos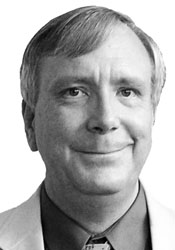 Randolph Kirk
U.S. Geological Survey
Cited by Earth and Space Science editors
Earth and Space Science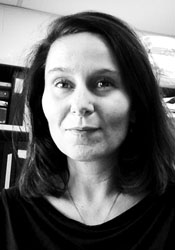 Angela N. Knapp
Florida State University
Cited by Global Biogeochemical Cycles editors
Global Biogeochemical Cycles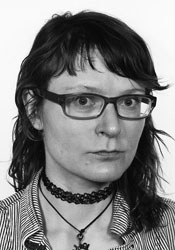 Inga Monika Koszalka
Stockholm University
Cited by Meghan Cronin
Geophysical Research Letters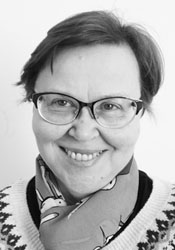 Marina Kubyshkina
Saint Petersburg State University
Cited by JGR: Space Physics editors
JGR: Space Physics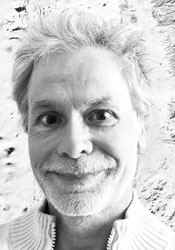 Robin Lacassin
Institut de Physique du Globe de Paris,
Centre National de la Recherche Scientifique
Cited by Tectonics editors
Tectonics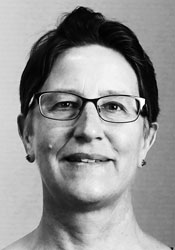 Jessica R. Lacy
Pacific Coastal and Marine Science Center, U.S. Geological Survey
Cited by Ryan Lowe and Robert Hetland
JGR: Oceans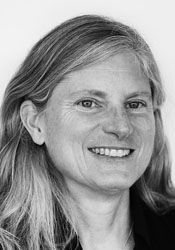 Carol Ladd
Pacific Marine Environmental Laboratory,
National Oceanic and Atmospheric Administration
Cited by Nadia Pinardi
JGR: Oceans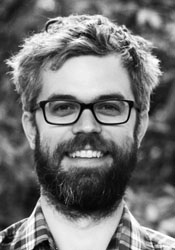 Jason Leach
Canadian Forest Service, Natural Resources Canada
Cited by Martyn Clark
Water Resources Research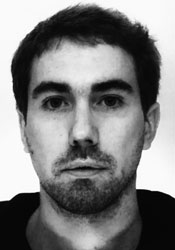 Olivier Lengliné
Université de Strasbourg
Cited by Uri ten Brink
JGR: Solid Earth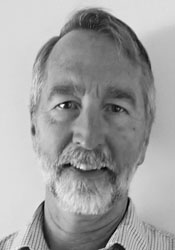 Steven Lentz
Woods Hole Oceanographic Institution
Cited by Ryan Lowe and Marjy Friedrichs
JGR: Oceans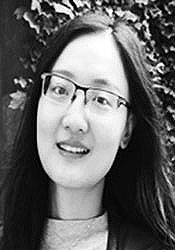 Peirong Lin
Princeton University
Cited by M. Bayani Cardenas
Geophysical Research Letters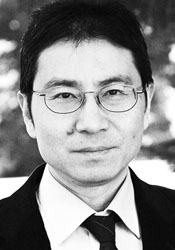 Xiaohong Liu
University of Wyoming
Cited by Zhanqing Li
JGR: Atmospheres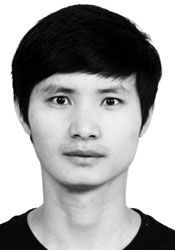 Ning Ma
Institute of Tibetan Plateau Research, Chinese Academy of Sciences
Cited by Martyn Clark
Water Resources Research
Roger Marchand
University of Washington
Cited by Minghua Zhang
JGR: Atmospheres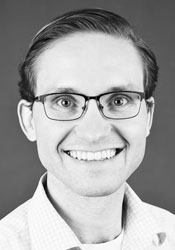 Raleigh L. Martin
American Association for the Advancement of Science
Cited by JGR: Earth Surface editors
JGR: Earth Surface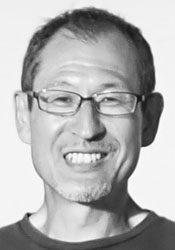 Yukio Masumoto
University of Tokyo
Cited by Leo Oey
JGR: Oceans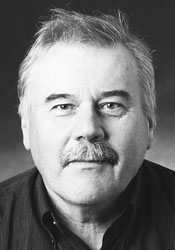 Sergey Matrosov
Cooperative Institute for Research in Environmental Sciences
Cited by Minghua Zhang
JGR: Atmospheres
Astrid Maute
High Altitude Observatory, National Center for Atmospheric Science
Cited by JGR: Space Physics editors
JGR: Space Physics
Vivian Menezes
Woods Hole Oceanographic Institution
Cited by Janet Sprintall
Geophysical Research Letters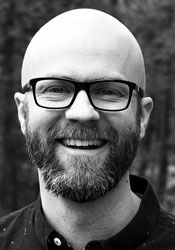 Benjamin B. Mirus
U.S. Geological Survey
Cited by Valeriy Ivanov and M. Bayani Cardenas
Geophysical Research Letters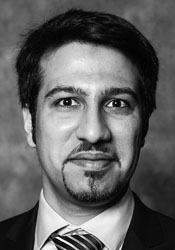 Hamed Moftakhari
University of Alabama
Cited by Earth's Future editors
Earth's Future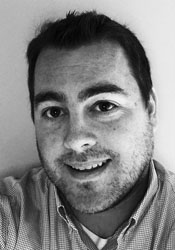 Richard H. Moore
NASA Langley Research Center
Cited by Minghua Zhang
JGR: Atmospheres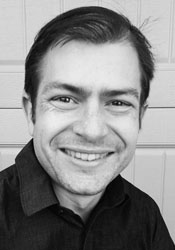 Timothy Morin
College of Environmental Science and Forestry,
State University of New York
Cited by JGR: Biogeosciences editors
JGR: Biogeosciences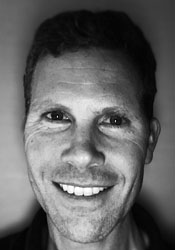 Morgan Moschetti
U.S. Geological Survey
Cited by Gavin Hayes
Geophysical Research Letters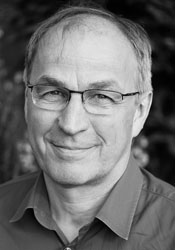 Rolf Müller
Institute of Energy and Climate Research,
Forschungszentrum Jülich
Cited by Bill Randel
JGR: Atmospheres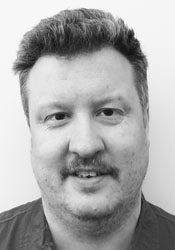 Paul G. Myers
University of Alberta
Cited by Andrey Proshutinsky
JGR: Oceans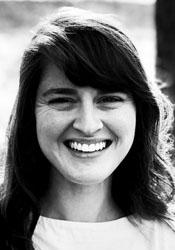 Allison Myers-Pigg
Memorial University of Newfoundland; and Marine Sciences Laboratory, Pacific Northwest National Laboratory
Cited by JGR: Biogeosciences editors
JGR: Biogeosciences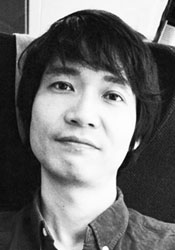 Takuma Nakamura
Space Research Institute, Austrian Academy of Sciences
Cited by JGR: Space Physics editors
JGR: Space Physics
Frantisek Nemec
Charles University
Cited by JGR: Space Physics editors
JGR: Space Physics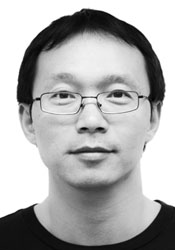 Binbin Ni
Wuhan University
Cited by Andrew Yau
Geophysical Research Letters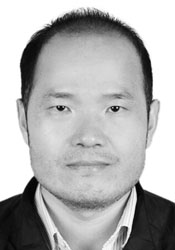 Sidao Ni
Institute of Geodesy and Geophysics,
Chinese Academy of Sciences
Cited by Uri ten Brink
JGR: Solid Earth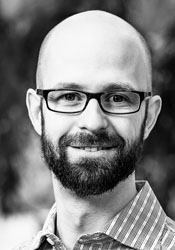 Fabian Nippgen
University of Wyoming
Cited by Martyn Clark
Water Resources Research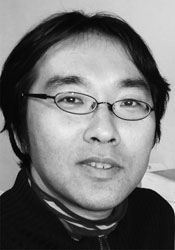 Kiwamu Nishida
Earthquake Research Institute, University of Tokyo
Cited by Jeroen Ritsema
Geophysical Research Letters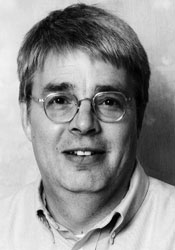 Robert L. Nowack
Purdue University
Cited by Uri ten Brink
JGR: Solid Earth
Maitane Olabarrieta
University of Florida
Cited by Robert Hetland
JGR: Oceans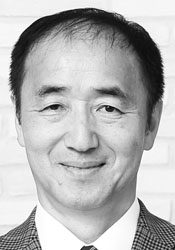 Yoshiharu Omura
Research Institute for Sustainable Humanosphere, Kyoto University
Cited by Gang Lu
Geophysical Research Letters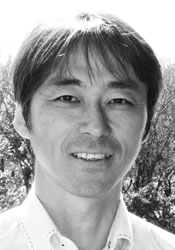 Yuichi Otsuka
Nagoya University
Cited by Sana Salous
Radio Science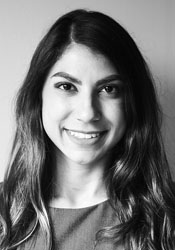 Brianna Rita Pagán
Ghent University
Cited by JGR: Biogeosciences editors
JGR: Biogeosciences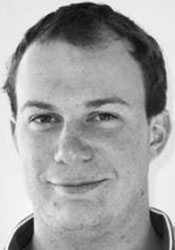 Simon Parry
Centre for Ecology & Hydrology, United Kingdom;
and Loughborough University
Cited by Martyn Clark
Water Resources Research
Sarah Perkins-Kirkpatrick
Climate Change Research Centre, University of New South Wales
Cited by Earth's Future editors
Earth's Future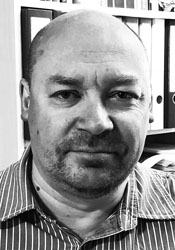 David Pitchford
SES
Cited by Space Weather editors
Space Weather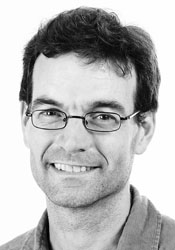 Riwal Plougonven
École Polytechnique
Cited by Bill Randel
JGR: Atmospheres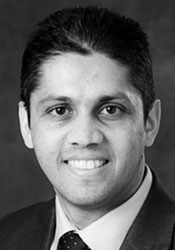 Yadu Pokhrel
Michigan State University
Cited by M. Bayani Cardenas
Geophysical Research Letters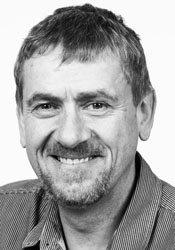 Jeffrey Priest
Schulich School of Engineering, University of Calgary
Cited by Uri ten Brink
JGR: Solid Earth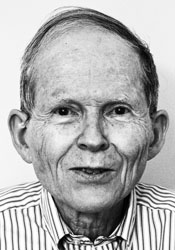 Philip Pritchett
University of California, Los Angeles
Cited by Andrew Yau
Geophysical Research Letters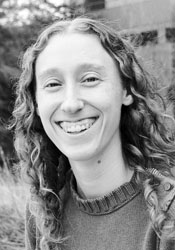 Julianne D. Quinn
University of Virginia
Cited by Martyn Clark
Water Resources Research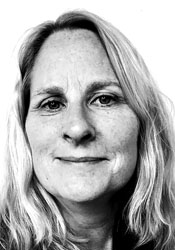 Patricia Quinn
Pacific Marine Environmental Laboratory,
National Oceanic and Atmospheric Administration
Cited by Lynn Russell
JGR: Atmospheres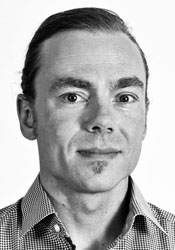 Thomas Reimann
Technische Universität Dresden
Cited by Martyn Clark
Water Resources Research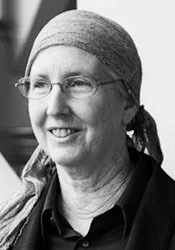 Lorraine Remer
Joint Center for Earth Systems Technology,
University of Maryland Baltimore County
Cited by Joel Thornton
Geophysical Research Letters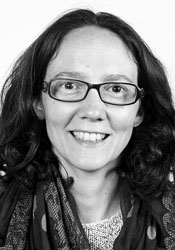 Catherine Rio
Centre National de Recherches Météorologiques, Université de Toulouse; and Centre National de la Recherche Scientifique
Cited by Journal of Advances in Modeling Earth Systems (JAMES) editors
Journal of Advances in Modeling Earth Systems (JAMES)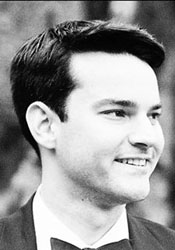 Alexander Robel
Georgia Institute of Technology
Cited by Journal of Advances in Modeling Earth Systems (JAMES) editors
Journal of Advances in Modeling Earth Systems (JAMES)
Justin S. Rogers
Stanford University
Cited by Ryan Lowe
JGR: Oceans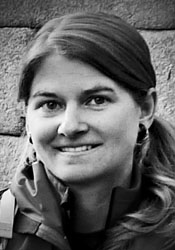 Virginia Ruiz-Villanueva
Institute for Environmental Sciences, University of Geneva
Cited by Martyn Clark
Water Resources Research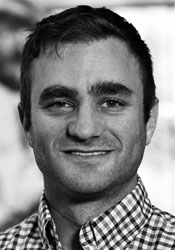 Christopher Russoniello
Syracuse University
Cited by Martyn Clark
Water Resources Research
Alexander Ryzhkov
Cooperative Institute for Mesoscale Meteorological Studies, University of Oklahoma
Cited by Minghua Zhang
JGR: Atmospheres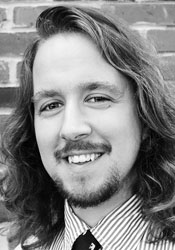 Andrew Sayer
Goddard Earth Sciences Technology and Research; Universities Space Research Association; and NASA Goddard Space Flight Center
Cited by Minghua Zhang
JGR: Atmospheres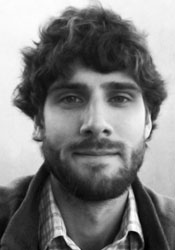 Brandon Schmandt
University of New Mexico
Cited by Uri ten Brink
JGR: Solid Earth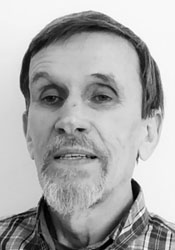 Viktor Sergeev
Saint Petersburg State University
Cited by JGR: Space Physics editors
JGR: Space Physics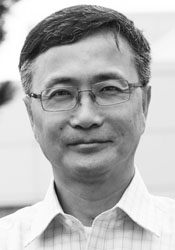 Guoyin Shen
Argonne National Laboratory
Cited by Steven D. Jacobsen
Geophysical Research Letters
Isla Ruth Simpson
Climate and Global Dynamics Laboratory,
National Center for Atmospheric Research
Cited by Gudrun Magnusdottir
Geophysical Research Letters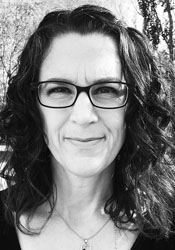 Isobel Simpson
University of California, Irvine
Cited by Minghua Zhang
JGR: Atmospheres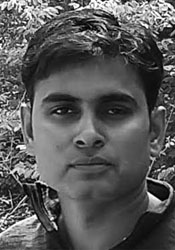 Arvind Singh
University of Central Florida
Cited by M. Bayani Cardenas
Geophysical Research Letters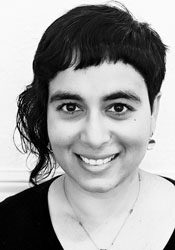 Deepti Singh
Washington State University Vancouver
Cited by Suzana J. Camargo
Geophysical Research Letters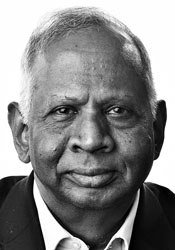 Murugesu Sivapalan
University of Illinois at Urbana-Champaign
Cited by Martyn Clark
Water Resources Research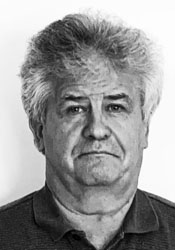 Alexander Soloviev
Nova Southeastern University
Cited by Chidong Zhang
JGR: Atmospheres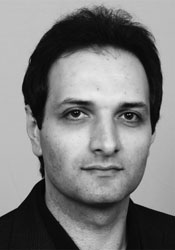 Mohamad Reza Soltanian
University of Cincinnati
Cited by Martyn Clark
Water Resources Research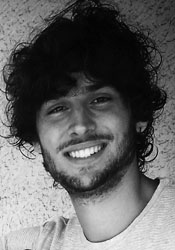 Paolo Sossi
Institut de Physique du Globe de Paris
Cited by Geochemistry, Geophysics, Geosystems editors
Geochemistry, Geophysics, Geosystems
Laura A. Stevens
Lamont-Doherty Earth Observatory, Columbia University
Cited by Julienne Stroeve
Geophysical Research Letters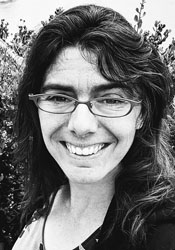 Samantha Stevenson
Bren School of Environmental Science and Management, University of California, Santa Barbara
Cited by Meghan Cronin
Geophysical Research Letters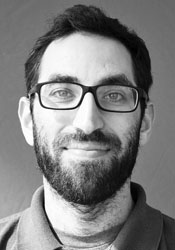 Benjamin Sulman
Environmental Sciences Division,
Oak Ridge National Laboratory
Cited by JGR: Biogeosciences editors
JGR: Biogeosciences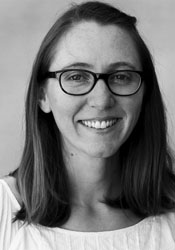 Abigail L. S. Swann
University of Washington
Cited by Rose M. Cory
Geophysical Research Letters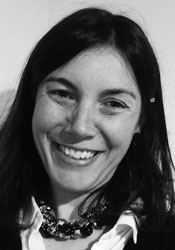 Nicoletta Tambroni
University of Genoa
Cited by JGR: Earth Surface editors
JGR: Earth Surface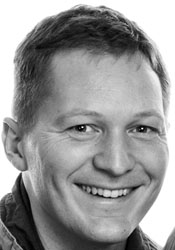 Adriaan J. (Ryan) Teuling
Hydrology and Quantitative Water Management Group, Wageningen University and Research
Cited by M. Bayani Cardenas
Geophysical Research Letters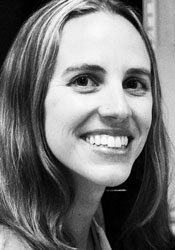 Jessica Tierney
University of Arizona
Cited by Paleoceanography and Paleoclimatology editors
Paleoceanography and Paleoclimatology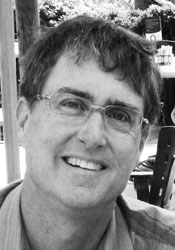 Darin W. Toohey
University of Colorado Boulder
Cited by José D. Fuentes
Eos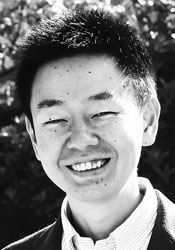 Tomoki Tozuka
University of Tokyo and Japan Agency for Marine-Earth Science and Technology
Cited by Leo Oey
JGR: Oceans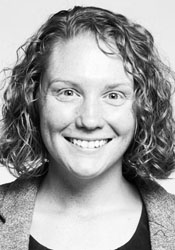 Marissa Tremblay
Scottish Universities Environmental Research Centre
Cited by Geochemistry, Geophysics, Geosystems editors
Geochemistry, Geophysics, Geosystems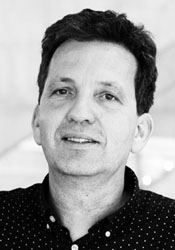 Roderik van de Wal
Institute for Marine and Atmospheric Research,
Utrecht University
Cited by Julienne Stroeve
Geophysical Research Letters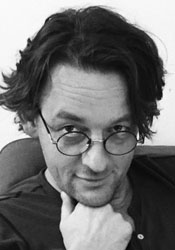 Douwe Van Hinsbergen
Utrecht University
Cited by Tectonics editors
Tectonics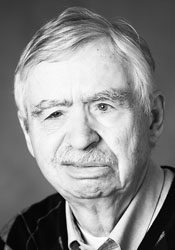 Vytenis M. Vasyliunas
Max Planck Institute for Solar System Research
Cited by JGR: Space Physics editors
JGR: Space Physics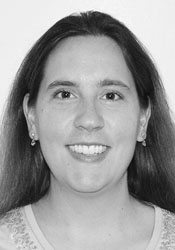 Marissa F. Vogt
Boston University
Cited by Andrew Yau
Geophysical Research Letters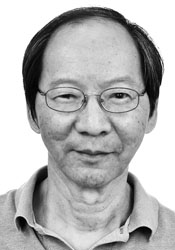 Dong-Ping Wang
Stony Brook University
Cited by Leo Oey
JGR: Oceans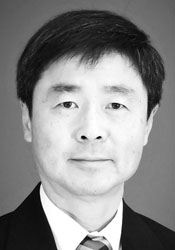 Kelin Wang
Pacific Geoscience Centre, Geological Survey of Canada
Cited by Geochemistry, Geophysics, Geosystems editors
Geochemistry, Geophysics, Geosystems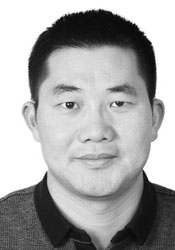 Rongsheng Wang
University of Science and Technology of China
Cited by JGR: Space Physics editors
JGR: Space Physics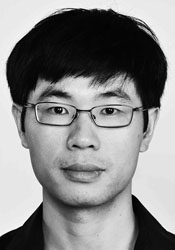 Shengji Wei
Earth Observatory of Singapore, Asian School of the Environment, Nanyang Technological University
Cited by Gavin Hayes
Geophysical Research Letters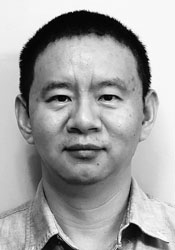 Ensheng Weng
Center for Climate Systems Research, Columbia University; and NASA Goddard Institute for Space Studies
Cited by Rose M. Cory
Geophysical Research Letters

William Wieder
National Center for Atmospheric Research and Institute of Arctic and Alpine Research, University of Colorado
Cited by JGR: Biogeosciences editors
JGR: Biogeosciences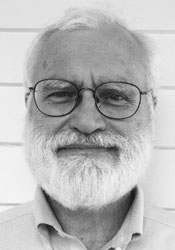 Earle R. Williams
Massachusetts Institute of Technology
Cited by Zhanqing Li
JGR: Atmospheres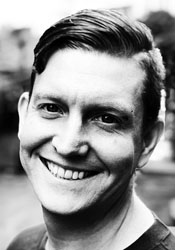 Ryan Woosley
Massachusetts Institute of Technology
Cited by Global Biogeochemical Cycles editors
Global Biogeochemical Cycles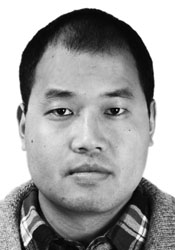 Zhiyong Xiao
China University of Geosciences, Wuhan; and Macau University of Science and Technology
Cited by JGR: Planets editors
JGR: Planets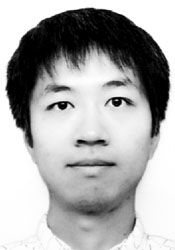 Shiqing Xu
National Research Institute for Earth Science and Disaster Resilience
Cited by Uri ten Brink
JGR: Solid Earth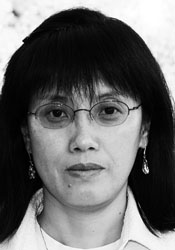 Huije Xue
School of Marine Sciences, University of Maine
Cited by Marjy Friedrichs and Robert Hetland
JGR: Oceans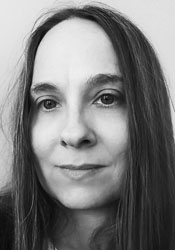 Elowyn M. Yager
University of Idaho
Cited by JGR: Earth Surface editors
JGR: Earth Surface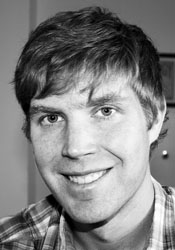 William Yeck
National Earthquake Information Center, U.S. Geological Survey
Cited by Gavin Hayes
Geophysical Research Letters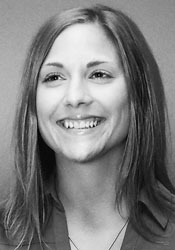 Hannah Zanowski
Joint Institute for the Study of the Atmosphere and Ocean, University of Washington
Cited by Janet Sprintall
Geophysical Research Letters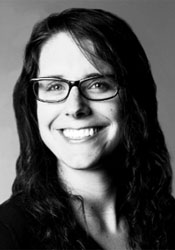 Stephanie E. Zick
Virginia Polytechnic Institute and State University
Cited by Chidong Zhang
JGR: Atmospheres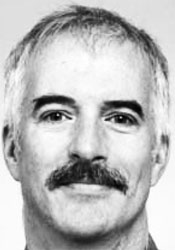 Robert W. Zimmerman
Imperial College London
Cited by Uri ten Brink
JGR: Solid Earth
2018 Cited Referees Not Pictured
Gina DiBraccio
NASA Goddard Space Flight Center
Cited by Andrew Dombard
Geophysical Research Letters
Ian Joseph Hewitt
University of Oxford
Cited by Julienne Stroeve
Geophysical Research Letters
Frances C. Moore
University of California, Davis
Cited by Noah Diffenbaugh
Geophysical Research Letters
Cory Morin
University of Washington
Cited by Gabriel Filippelli
GeoHealth
Daniele Pedretti
Università degli Studi di Milano
Cited by Martyn Clark
Water Resources Research
Barbara Romanowicz
Collège de France, Paris; and University of California, Berkeley
Cited by Uri ten Brink
JGR: Solid Earth
Jack Scudder
University of Iowa
Cited by JGR: Space Physics editors
JGR: Space Physics
Liangsheng Shi
Wuhan University
Cited by Martyn Clark
Water Resources Research
Satoshi Takahama
École Polytechnique Fédérale de Lausanne
Cited by Lynn Russell
JGR: Atmospheres
Kluge Tobias
University of Heidelberg Institute of Environmental Physics
Cited by Geochemistry, Geophysics, Geosystems editors
Geochemistry, Geophysics, Geosystems
Hengmao Tong
China University of Petroleum–Beijing
Cited by Tectonics editors
Tectonics
Jingfeng Wang
Georgia Institute of Technology
Cited by Valeriy Ivanov
Geophysical Research Letters
Hui Wu
East China Normal University
Cited by Lei Zhou
JGR: Oceans