Today in Eos, American Geophysical Union (AGU) Publications again recognizes a number of outstanding reviewers for their work in 2020, as selected by the editors of each journal.
Peer review is central to communicating and advancing science. While there have never been more ways to distribute ideas and research outputs, a robust peer review ensures that we maintain the highest integrity in our scientific discourse. The peer review process is organized by our journal editors, but every article decision relies on dedicated individuals who take time out from their own research to volunteer their time and expertise. The work of these reviewers ensures proper evaluation of thousands of articles each year. We are truly thankful for their efforts.
As the uses for scientific literature have grown, so has the complexity of papers, which now typically include more authors bringing more techniques, data, simulations, and results. This increase in complexity has increased the challenge and role of reviewing. The outstanding reviewers listed here have provided in-depth evaluations, often through multiple revisions, that greatly improved the final published papers. Their contributions helped raise the quality of submissions received from around the world, providing valuable feedback that elevates the prominence of our journals to the high standards aligned with the AGU tradition.
Many Reviewers: A Key Part of AGU Journals
While we note these few outstanding reviewers here, we also acknowledge the broad efforts by many AGU reviewers in helping ensure the quality, timeliness, and reputation of AGU journals. We also welcome new and first-time reviewers who have joined the family of integrity stewards and have been providing authors valuable evaluations. In 2020, AGU received more than 18,100 submissions, which is up from the 16,700 submissions received in 2019, and published more than 7,163, up from 7,000 articles in 2019. Many of these submissions were reviewed multiple times—in all, 19,227 reviewers completed 42,564 reviews in 2020 compared to the 39,368 reviews completed in 2019.
This increase has happened in the past year while each AGU journal worked to shorten the time from submission to first decision and publication or consistently maintained industry-leading standards. Several AGU journals regularly return first decisions within 1 month of submission, and most others do so now within 2 months. Reviewers represent a key part of this improvement. We look back at 2020 here, but we have already seen that in 2021, during the pandemic and unrest, members of our amazing community have continued to accept invitations to peer review article submissions.
Editorials in each journal (some already published, some upcoming) express our appreciation along with recognition lists. Our thanks are a small recognition of the large responsibility that reviewers bear in improving our science and its role in society.
Additional Thanks
We are working to highlight the valuable role of reviewers through events (though they may be virtual) at Fall Meeting and other meetings.
Each reviewer also receives a discount on AGU and Wiley books. We will continue to work with the Open Researcher and Contributor Identification network (ORCID) to provide official recognition of reviewers' efforts, so that reviewers receive formal credit there. As of 5 May we have over 71,700 ORCIDs linked to GEMS user accounts as compared to 59,962 at this time last year.
Getting Your Feedback
We are working to improve the peer review process itself, using new online tools. We conducted a full survey in 2020, and we continue to provide a short questionnaire for feedback after each review is completed.
We value your feedback, including ideas about how we can recognize your efforts even more, improve your experience, and increase your input on the science.
We look forward to hearing from you. If you'd like to respond directly, feel free to take our survey.
Once again: Thanks!
—Matt Giampoala ([email protected]), Vice President, Publications, AGU; and Carol Frost, Chair, AGU Publications Committee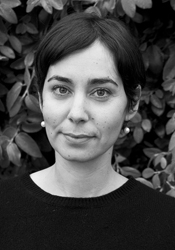 Sarah Aarons
Scripps Institution of Oceanography, University of California, San Diego
Rose Cory
Geophysical Research Letters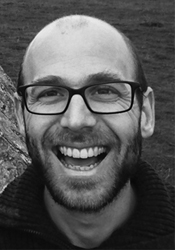 Franciscus Aben
University College London
JGR-Solid Earth editors
JGR-Solid Earth
Eldert L. Advokaat
University of Birmingham
Tectonics editors
Tectonics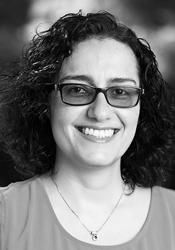 Hoori Ajami
University of California, Riverside
Water Resources Research editors
Water Resources Research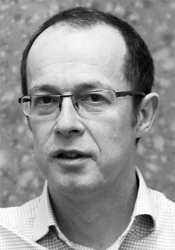 Mark Allen
University of Durham
Tectonics editors
Tectonics
Grace Andrews
University of Southampton
Rose Cory
Geophysical Research Letters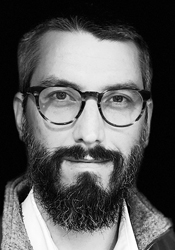 Sylvain Barbot
University of Southern California
Germán Prieto
Geophysical Research Letters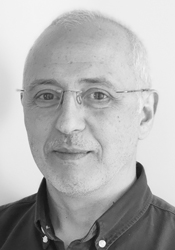 Roberto Basili
Istituto Nazionale di Geofisica e Vulcanologia
Tom Parsons
AGU Advances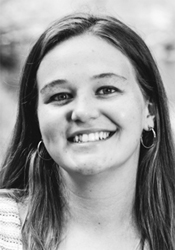 Cameron Batchelor
University of Wisconsin–Madison
Valerie Trouet
Geophysical Research Letters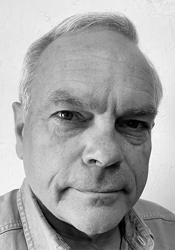 Timothy Bates
University of Washington
JGR-Atmospheres editors
JGR-Atmospheres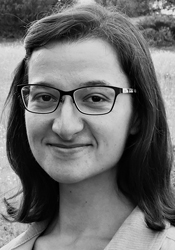 Sarah N. Bentley
Northumbria University
Space Weather editors
Space Weather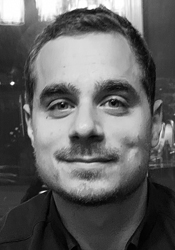 Tom G. Beucler
University of Lausanne and University of California, Irvine
Journal of Advances in Modeling Earth Systems editors
Journal of Advances in Modeling Earth Systems (JAMES)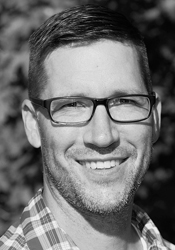 Kevin Bladon
Oregon State University
Water Resources Research editors
Water Resources Research
Lina Boljka
University of Bergen
JGR-Atmospheres editors
JGR-Atmospheres
Pierre Boué
Université Grenoble Alpes
JGR-Solid Earth editors
JGR-Solid Earth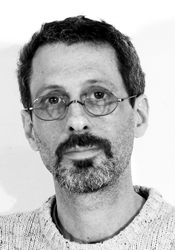 Ian Brooks
University of Leeds
Hui Su
Geophysical Research Letters
Josephine Brown
University of Melbourne
Earth's Future editors
Earth's Future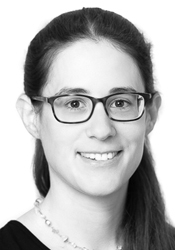 Manuela Brunner
University of Freiburg
Water Resources Research editors
Water Resources Research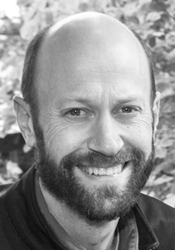 Ishi Buffam
Swedish University of Agricultural Sciences
JGR-Biogeosciences editors
JGR-Biogeosciences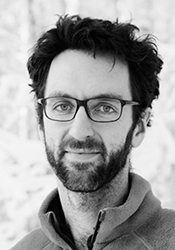 William Burt
University of Alaska Fairbanks
JGR-Oceans editors
JGR-Oceans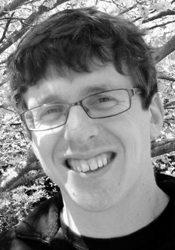 Michael P. Byrne
University of St. Andrews and University of Oxford
Alessandra Giannini
Geophysical Research Letters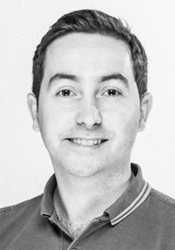 Miguel Angel Cabrera
Universidad de los Andes
JGR-Oceans editors
JGR-Oceans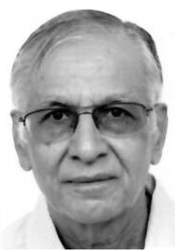 Harish Chandra
Physical Research Laboratory
Sana Salous
Radio Science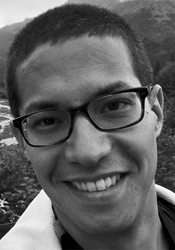 Daniel Chavas
Purdue University
Suzana Camargo
Geophysical Research Letters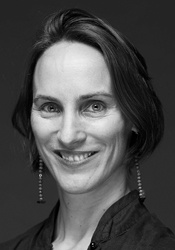 Marie-Luce Chevalier
Institute of Geology, Chinese Academy of Geological Sciences
Tectonics editors
Tectonics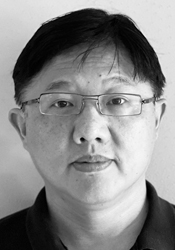 John Chiang
University of California, Berkeley
Hui Su
Geophysical Research Letters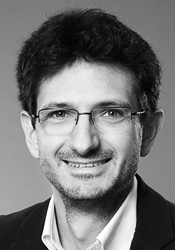 Gabriele Chiogna
Technical University of Munich
Water Resources Research editors
Water Resources Research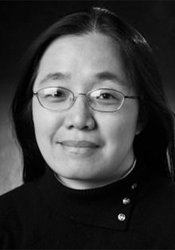 Xinzhao Chu
University of Colorado Boulder
Earth and Space Science editors
Earth and Space Science
Hye-Yeong Chun
Yonsei University
JGR-Atmospheres editors
JGR-Atmospheres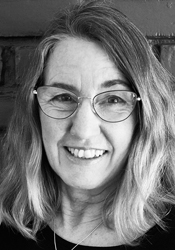 Julia Cole
University of Michigan
Fabio Florindo
Reviews of Geophysics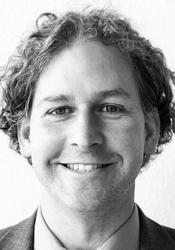 Brian D. Collins
U.S. Geological Survey
JGR-Earth Surface editors
JGR-Earth Surface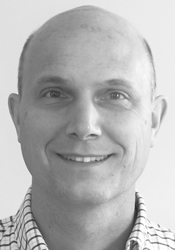 Mathias Collins
National Oceanic and Atmospheric Administration
Water Resources Research editors
Water Resources Research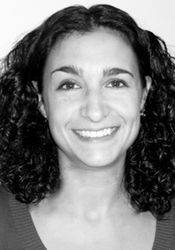 Kristen Corbosiero
The University at Albany
Suzana Camargo
Geophysical Research Letters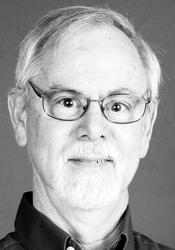 Kenneth Cummins
University of Arizona and Florida Institute of Technology
JGR-Atmospheres editors
JGR-Atmospheres
Chimene Laure Daleu
University of Reading
Alessandra Giannini
Geophysical Research Letters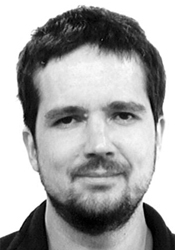 Francisco Delgado
Universidad de Chile
Christian Huber
Geophysical Research Letters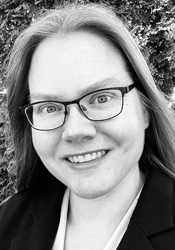 Meagan Eagle
Woods Hole Coastal and Marine Science Center/U.S. Geological Survey
JGR-Biogeosciences editors
JGR-Biogeosciences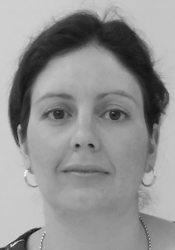 Jennifer Eccles
University of Auckland
JGR-Solid Earth editors
JGR-Solid Earth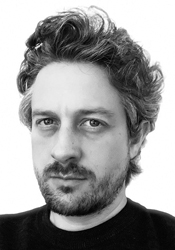 David Evans
Goethe-Universität Frankfurt
Paleoceanography and Paleoclimatology editors
Paleoceanography and Paleoclimatology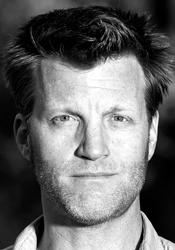 Ian Faloona
University of California, Davis
Christopher Cappa
Geophysical Research Letters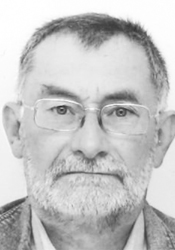 Michel Faure
Institut des Sciences de la Terre d'Orléans/Université d'Orléans-CNRS
Tectonics editors
Tectonics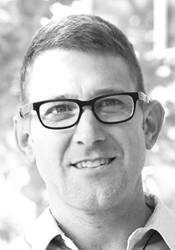 Grant Ferguson
University of Saskatchewan
Water Resources Research editors
Water Resources Research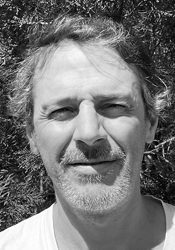 Christopher Fisher
University of Western Australia
Geochemistry, Geophysics, Geosystems editors
Geochemistry, Geophysics, Geosystems
David D. Flagg
Marine Meteorology Division, U.S. Naval Research Laboratory
Yu Gu
Geophysical Research Letters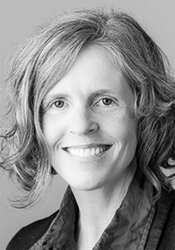 Gwenn Flowers
Simon Fraser University
JGR-Earth Surface editors
JGR-Earth Surface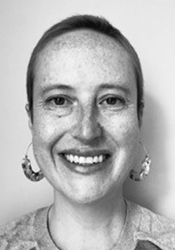 Heather L. Ford
Queen Mary University of London
Paleoceanography and Paleoclimatology editors
Paleoceanography and Paleoclimatology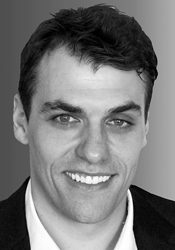 Sven Frei
University of Bayreuth
Water Resources Research editors
Water Resources Research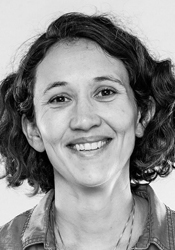 Melodie French
Rice University
JGR-Solid Earth editors
JGR-Solid Earth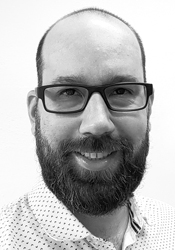 Martin Galis
Comenius University in Bratislava and Slovak Academy of Sciences
JGR-Solid Earth editors
JGR-Solid Earth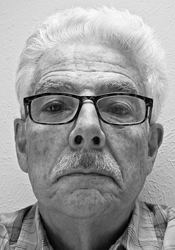 Rolando Garcia
National Center for Atmospheric Research
JGR-Space Physics editors
JGR-Space Physics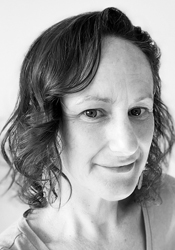 Sarah N. Giddings
Scripps Institution of Oceanography, University of California, San Diego
JGR-Oceans editors
JGR-Oceans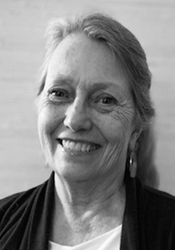 Patricia M. Glibert
University of Maryland Center for Environmental Science
JGR-Biogeosciences editors
JGR-Biogeosciences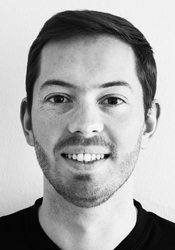 Maxime Grandin
University of Helsinki
Mary Hudson
AGU Advances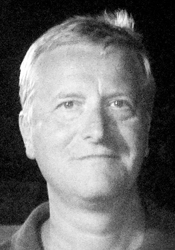 Carlo Gualtieri
University of Naples Federico II
Water Resources Research editors
Water Resources Research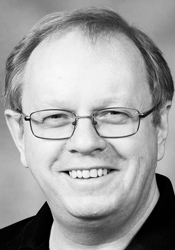 Mike Hapgood
RAL Space, Science and Technology Facilities Council
Andrew Yau
Geophysical Research Letters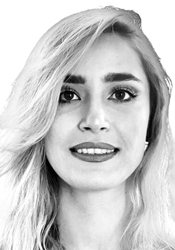 Elmira Hassanzadeh
Polytechnique Montréal
Earth's Future editors
Earth's Future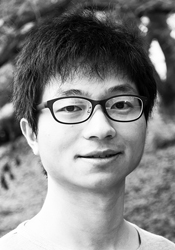 Xiaogang He
National University of Singapore
Valeriy Ivanov
Geophysical Research Letters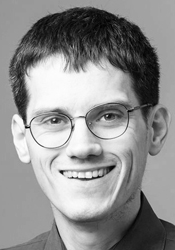 Nicholas G. Heavens
Imperial College London
JGR-Planets editors
JGR-Planets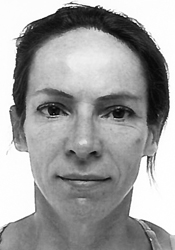 Agnès Helmstetter
Université Grenoble Alpes
JGR-Earth Surface editors
JGR-Earth Surface
Jonathan Herman
University of California, Davis
Water Resources Research editors
Water Resources Research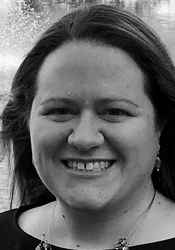 Jennifer Hertzberg
International Ocean Discovery Program, Texas A&M University
Geochemistry, Geophysics, Geosystems editors
Geochemistry, Geophysics, Geosystems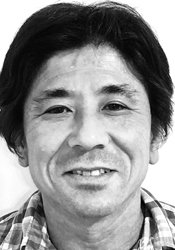 Takehiko Hiraga
University of Tokyo
JGR-Solid Earth editors
JGR-Solid Earth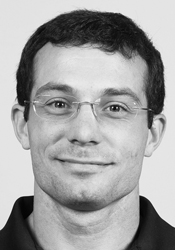 William Hockaday
Baylor University
JGR-Biogeosciences editors
JGR-Biogeosciences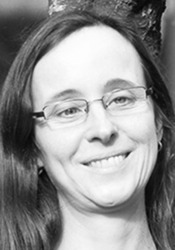 Cathy Hohenegger
Max Planck Institute for Meteorology
Journal of Advances in Modeling Earth Systems editors
Journal of Advances in Modeling Earth Systems (JAMES)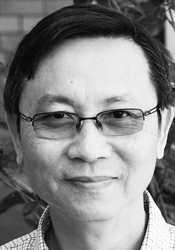 Quan Hua
Australian Nuclear Science and Technology Organisation
Valerie Trouet
Geophysical Research Letters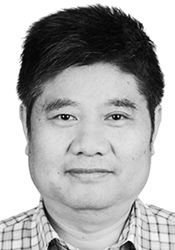 Wenxin Huai
Wuhan University
Water Resources Research editors
Water Resources Research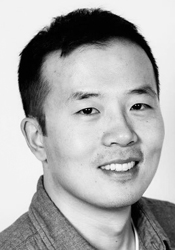 Chengxin Jiang
The Australian National University
JGR-Solid Earth editors
JGR-Solid Earth
Cathleen Jones
NASA Jet Propulsion Laboratory, California Institute of Technology
Water Resources Research editors
Water Resources Research
McArthur Jones, Jr.
Space Science Division, U.S. Naval Research Laboratory
JGR-Space Physics editors
JGR-Space Physics
Jason Kean
U.S. Geological Survey
Harihar Rajaram
Geophysical Research Letters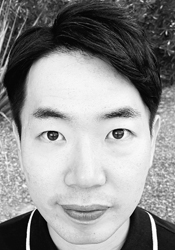 Minseok Kim
University of Arizona
Water Resources Research editors
Water Resources Research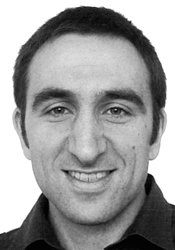 Vassili Kitsios
Commonwealth Scientific and Industrial Research Organisation and Monash University
Journal of Advances in Modeling Earth Systems editors
Journal of Advances in Modeling Earth Systems (JAMES)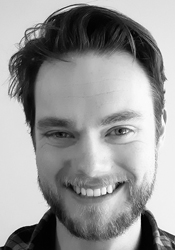 Wouter J. M. Knoben
University of Saskatchewan Centre for Hydrology
Water Resources Research editors
Water Resources Research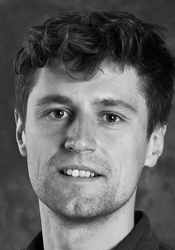 Julian Koch
Geological Survey of Denmark and Greenland
Water Resources Research editors
Water Resources Research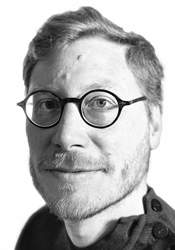 Nicolas Kolodziejczyk
University of Brest
Kathleen Donohue
Geophysical Research Letters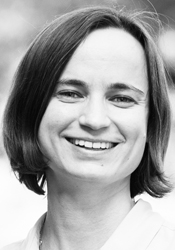 Alexandra Konings
Stanford University
Valeriy Ivanov
Geophysical Research Letters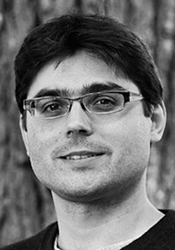 Tobias Kukulka
University of Delaware
JGR-Oceans editors
JGR-Oceans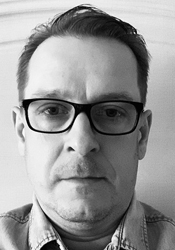 Evgeniy V. Kulakov
University of Oslo
JGR-Solid Earth editors
JGR-Solid Earth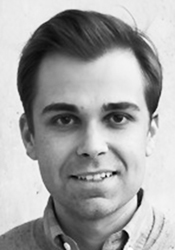 Zachary M. Labe
Colorado State University
Harihar Rajaram
Geophysical Research Letters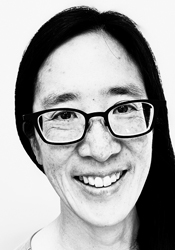 Phoebe Lam
University of California, Santa Cruz
JGR-Oceans editors
JGR-Oceans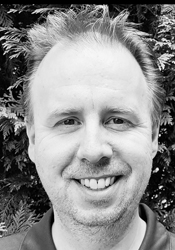 Timothy James Lang
Marshall Space Flight Center, NASA
JGR-Atmospheres editors
JGR-Atmospheres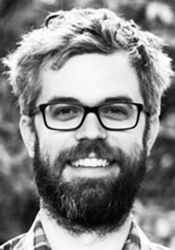 Jason Leach
Canadian Forest Service, Natural Resources Canada
Water Resources Research editors
Water Resources Research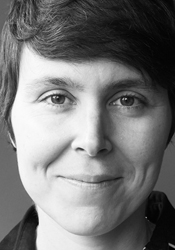 Solène Lejosne
University of California, Berkeley
JGR-Space Physics editors
JGR-Space Physics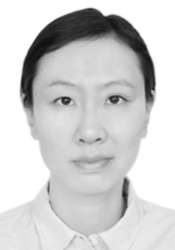 Jing Li
Peking University
Kaicun Wang
Geophysical Research Letters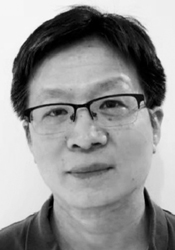 Zhonghui Liu
The University of Hong Kong
Paleoceanography and Paleoclimatology editors
Paleoceanography and Paleoclimatology
Lifeng Luo
Michigan State University
JGR-Atmospheres editors
JGR-Atmospheres
Yali Luo
Chinese Academy of Meteorological Sciences
JGR-Atmospheres editors
JGR-Atmospheres
Kristina A. Lynch
Dartmouth College
Andrew Yau
Geophysical Research Letters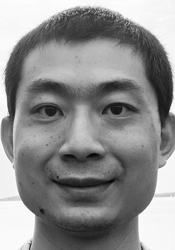 Qianli Ma
Center for Space Physics, Boston University and University of California, Los Angeles
Gang Lu
Geophysical Research Letters
Yuxia Ma
Lanzhou University
Gabriel Filippelli
GeoHealth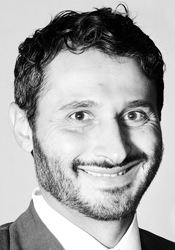 Giuseppe Mascaro
Arizona State University
Earth's Future editors
Earth's Future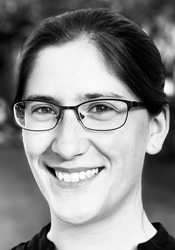 Kathryn Materna
U.S. Geological Survey
JGR-Solid Earth editors
JGR-Solid Earth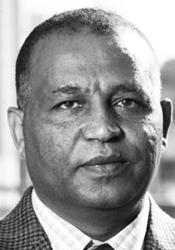 Mesfin Mekonnen
The University of Alabama
Earth's Future editors
Earth's Future
Lieke Melsen
Wageningen University
Water Resources Research editors
Water Resources Research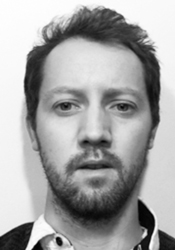 Chris W. Milliner
California Institute of Technology
Earth and Space Science editors
Earth and Space Science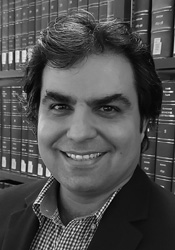 Ali Mirchi
Oklahoma State University
Earth's Future editors
Earth's Future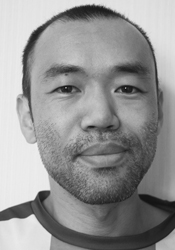 Motoki Nagura
Japan Agency for Marine-Earth Science and Technology
JGR-Oceans editors
JGR-Oceans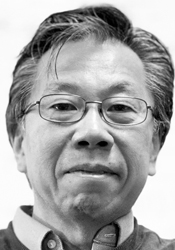 Noboru Nakamura
University of Chicago
JGR-Atmospheres editors
JGR-Atmospheres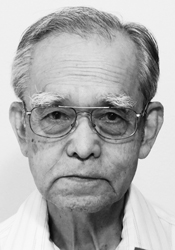 Yosio Nakamura
The University of Texas at Austin
JGR-Planets editors
JGR-Planets
Kaitlin Naughten
British Antarctic Survey
JGR-Oceans editors
JGR-Oceans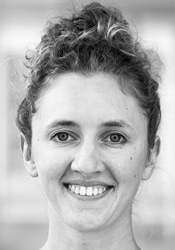 Megan Newcombe
University of Maryland, College Park
Geochemistry, Geophysics, Geosystems editors
Geochemistry, Geophysics, Geosystems
Sharon E. Nicholson
Florida State University
JGR-Atmospheres editors
JGR-Atmospheres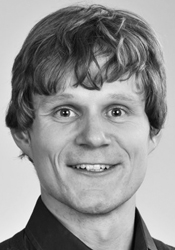 Hannes Nickisch
Philips Research Hamburg
Earth and Space Science editors
Earth and Space Science
Edwin Nissen
University of Victoria
JGR-Solid Earth editors
JGR-Solid Earth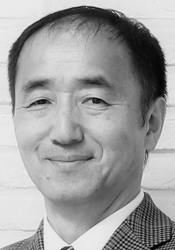 Yoshiharu Omura
Kyoto University
Andrew Yau
Geophysical Research Letters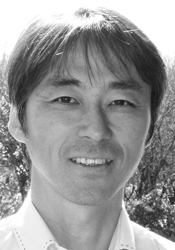 Yuichi Otsuka
Nagoya University
Space Weather editors
Space Weather
and
Gang Lu
Geophysical Research Letters
Michel Parrot
Laboratoire de Physique et Chimie de l'Environnement et de l'Espace
Sana Salous
Radio Science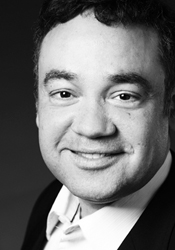 Eric Josef Ribeiro Parteli
Universität Duisburg-Essen
JGR-Earth Surface editors
JGR-Earth Surface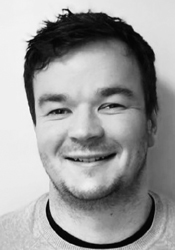 Thomas B. Phillips
Durham University
Tectonics editors
Tectonics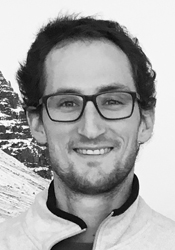 Daniel Evan Portner
Carnegie Institution for Science
Geochemistry, Geophysics, Geosystems editors
Geochemistry, Geophysics, Geosystems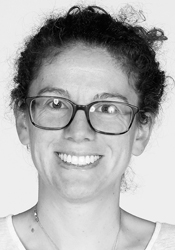 Sarah Purkey
Scripps Institution of Oceanography, University of California, San Diego
Kathleen Donohue
Geophysical Research Letters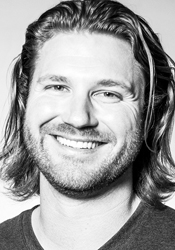 Gregory Quetin
University of California, Santa Barbara
Alessandra Giannini
Geophysical Research Letters
Heather C. Regan
Nansen Environmental and Remote Sensing Center
JGR-Oceans editors
JGR-Oceans
Rolf Reichle
NASA Goddard Space Flight Center
Fabio Florindo
Reviews of Geophysics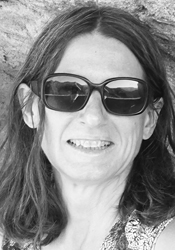 Anne Replumaz
Université Grenoble Alpes
Tectonics editors
Tectonics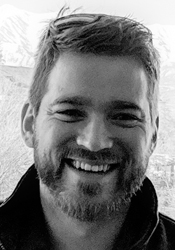 Alan Rhoades
Lawrence Berkeley National Laboratory
Christina Patricola
Geophysical Research Letters
Camille Risi
Laboratoire de Météorologie Dynamique
Hui Su
Geophysical Research Letters
Frances Rivera-Hernández
Georgia Institute of Technology
Andrew Dombard
Geophysical Research Letters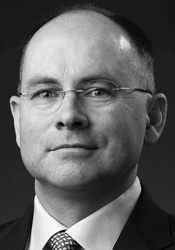 Andrew Roberts
Los Alamos National Laboratory
Journal of Advances in Modeling Earth Systems editors
Journal of Advances in Modeling Earth Systems (JAMES)
Brendan Rogers
Woodwell Climate Research Center
Rose Cory
Geophysical Research Letters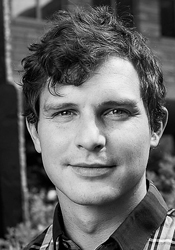 Matthew R. V. Ross
Colorado State University
Global Biogeochemical Cycles editors
Global Biogeochemical Cycles
Maria Rugenstein
Colorado State University
Hui Su
Geophysical Research Letters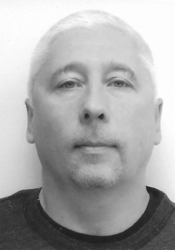 Andrei Runov
University of California, Los Angeles
JGR-Space Physics editors
JGR-Space Physics
James Ruppert
University of Oklahoma
Suzana Camargo
Geophysical Research Letters
Mojtaba Sadegh
Boise State University
Earth's Future editors
Earth's Future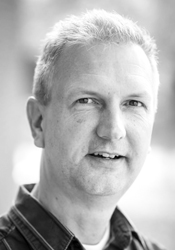 Timothy Scheibe
Pacific Northwest National Laboratory
Water Resources Research editors
Water Resources Research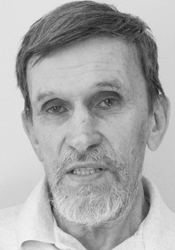 Viktor A. Sergeev
St. Petersburg State University
JGR-Space Physics editors
JGR-Space Physics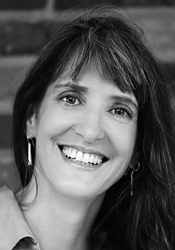 Christine A. Shields
National Center for Atmospheric Research
JGR-Atmospheres editors
JGR-Atmospheres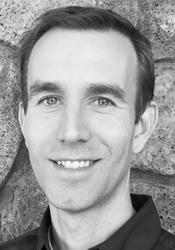 Brian Shiro
Geologic Hazards Science Center/U.S. Geological Survey
Andrew Dombard
Geophysical Research Letters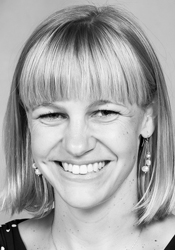 Kirsten Siebach
Rice University
JGR-Planets editors
JGR-Planets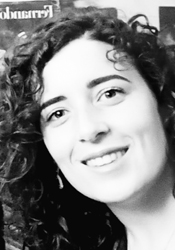 Jessica Silva Lomba
Centro de Estatística e Aplicações
Water Resources Research editors
Water Resources Research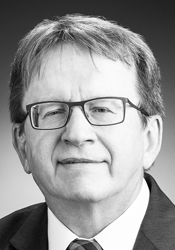 Mikhail Sitnov
Johns Hopkins University
JGR-Space Physics editors
JGR-Space Physics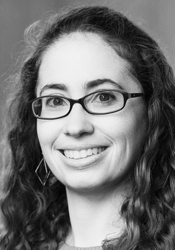 Sarah Slotznick
Dartmouth College
Geochemistry, Geophysics, Geosystems editors
Geochemistry, Geophysics, Geosystems
Mark A. Smalley
University of California, Los Angeles and Jet Propulsion Laboratory, California Institute of Technology
Hui Su
Geophysical Research Letters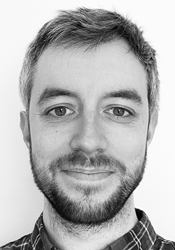 Andy W. Smith
University College London
JGR-Space Physics editors
JGR-Space Physics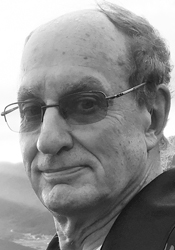 Jean-Pierre St. Maurice
University of Saskatchewan
Andrew Yau
Geophysical Research Letters
Malte F. Stuecker
University of Hawaiʻi at Mānoa
Suzana Camargo
Geophysical Research Letters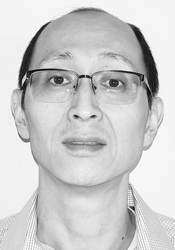 Alexander Sun
The University of Texas at Austin
Valeriy Ivanov
Geophysical Research Letters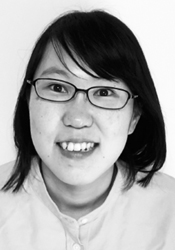 Miki Tasaka
Shizuoka University
JGR-Solid Earth editors
JGR-Solid Earth
Kaustubh Thirumalai
University of Arizona
Valerie Trouet
Geophysical Research Letters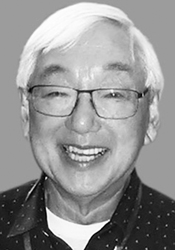 Bruce Tsurutani
Jet Propulsion Laboratory, California Institute of Technology
JGR-Space Physics editors
JGR-Space Physics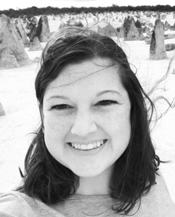 Natalie Umling
American Museum of Natural History
Paleoceanography and Paleoclimatology editors
Paleoceanography and Paleoclimatology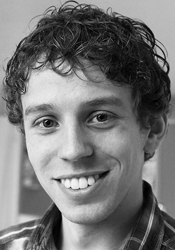 Martijn van den Ende
Université Côte d'Azur
JGR-Solid Earth editors
JGR-Solid Earth
Elizabeth A. Vanacore
University of Puerto Rico at Mayagüez
JGR-Solid Earth editors
JGR-Solid Earth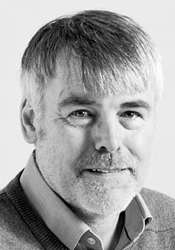 Geraint Vaughan
National Centre for Atmospheric Science, University of Manchester
Earth's Future editors
Earth's Future
Carolyn Voter
University of Wisconsin–Madison
Water Resources Research editors
Water Resources Research
Akiyoshi Wada
Meteorological Research Institute, Japan Meteorological Agency
JGR-Atmospheres editors
JGR-Atmospheres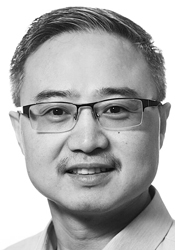 Hailong Wang
Pacific Northwest National Laboratory
JGR-Atmospheres editors
JGR-Atmospheres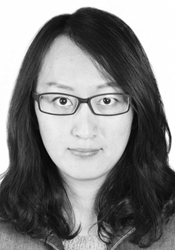 Xiaoyan Wang
Fudan University
Kaicun Wang
Geophysical Research Letters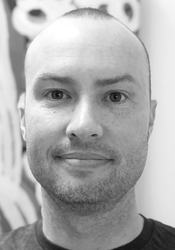 Nicholas Webb
Jornada Experimental Range, Agricultural Research Service, United States Department of Agriculture
Gabriel Filippelli
GeoHealth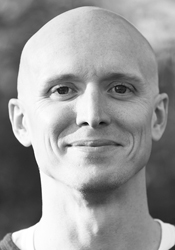 Randy Williams
University of Wisconsin–Madison
Geochemistry, Geophysics, Geosystems editors
Geochemistry, Geophysics, Geosystems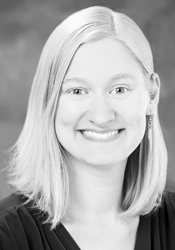 Kimberly Wood
Mississippi State University
Suzana Camargo
Geophysical Research Letters
Chenglai Wu
Institute of Atmospheric Physics, Chinese Academy of Sciences
JGR-Atmospheres editors
JGR-Atmospheres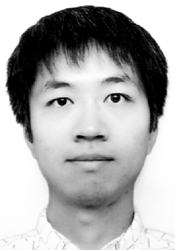 Shiqing Xu
Southern University of Science and Technology
JGR-Solid Earth editors
JGR-Solid Earth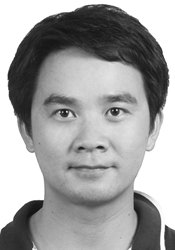 Weixin Xu
Sun Yat-sen University Zhuhai Campus
JGR-Atmospheres editors
JGR-Atmospheres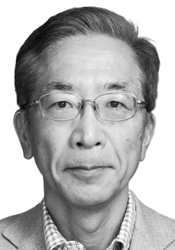 Toshitsugu Yamazaki
University of Tokyo
Monika Korte
Geophysical Research Letters
Jiachuan Yang
The Hong Kong University of Science and Technology
JGR-Atmospheres editors
JGR-Atmospheres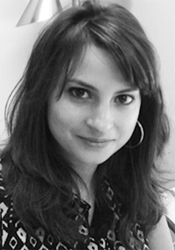 Alissar Yehya
American University of Beirut and Harvard University
JGR-Solid Earth editors
JGR-Solid Earth
Robert Yokelson
University of Montana
JGR-Atmospheres editors
JGR-Atmospheres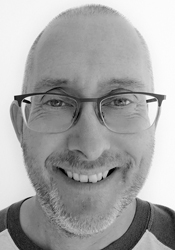 Andrew Yool
National Oceanography Centre
Global Biogeochemical Cycles editors
Global Biogeochemical Cycles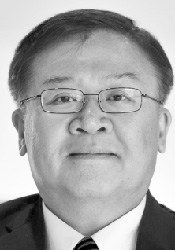 Jin-Yi Yu
University of California, Irvine
Christina Patricola
Geophysical Research Letters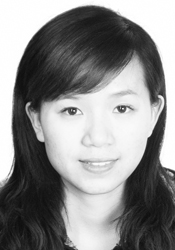 Chao Yue
Peking University
JGR-Space Physics editors
JGR-Space Physics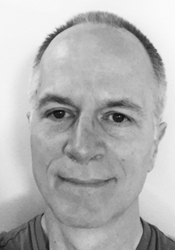 Edward D. Zaron
Oregon State University
JGR-Oceans editors
JGR-Oceans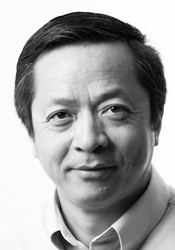 Hongbin Zhan
Texas A&M University
Water Resources Research editors
Water Resources Research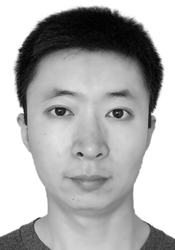 Lei Zhang
University of Colorado Boulder
JGR-Oceans editors
JGR-Oceans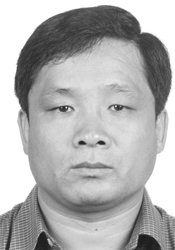 Xiaoxin Zhang
National Center for Space Weather, China Meteorological Administration
JGR-Space Physics editors
JGR-Space Physics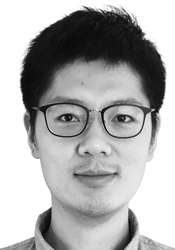 Yao Zhang
Peking University
JGR-Biogeosciences editors
JGR-Biogeosciences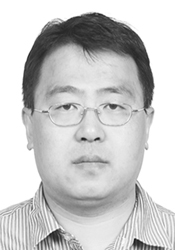 Chuanfeng Zhao
Beijing Normal University
JGR-Atmospheres editors
JGR-Atmospheres
2020 Cited Referees Not Pictured
Juan Pablo Canales
Woods Hole Oceanographic Institution
JGR-Solid Earth editors
JGR-Solid Earth
Johanna Engström
University of Florida
Earth's Future editors
Earth's Future
Lujia Feng
Earth Observatory of Singapore
JGR-Solid Earth editors
JGR-Solid Earth
Juan Pascual García
Universidad Politécnica de Cartagena
Sana Salous
Radio Science
Idiko Horvath
University of Queensland
JGR-Space Physics editors
JGR-Space Physics
Cin-Ty Lee
Rice University
Global Biogeochemical Cycles editors
Global Biogeochemical Cycles
Janet Luhmann
University of California, Berkeley
Andrew Yau
Geophysical Research Letters
Andrew Ross
Princeton University Cooperative Institute for Modeling the Earth System
JGR-Oceans editors
JGR-Oceans
Bert Rudels
Finnish Meteorological Institute
JGR-Oceans editors
JGR-Oceans
Christian Schoof
University of British Columbia
Mathieu Morlighem
Geophysical Research Letters
Quanqi Shi
Shandong University at Weihai
JGR-Space Physics editors
JGR-Space Physics
Mathieu Vincendon
Institut d'Astrophysique Spatiale
JGR-Planets editors
JGR-Planets
Jingfeng Wang
Georgia Institute of Technology
Earth and Space Science editors
Earth and Space Science
Qingju Wu
Institute of Geophysics, China Earthquake Administration
JGR-Solid Earth editors
JGR-Solid Earth
Nana Yoshimitsu
Earthquake Research Institute, University of Tokyo
JGR-Solid Earth editors
JGR-Solid Earth
Hai-Sheng Zhao
China Research Institute of Radiowave Propagation
Sana Salous
Radio Science