With this article, the American Geophysical Union's (AGU) Publications department again recognizes a number of outstanding reviewers selected by the editors of each AGU journal for their work in 2016.
Peer-reviewed literature plays a critical role in advancing science. However, peer reviewing has been generally undervalued in terms of its contributions and of the collective level of effort involved. Despite the challenges of relying on volunteers, peer review is essential for helping maintain the integrity of science and its efficient advancement (by forcing some quality checks on the official archive of progress). It also plays a vital role in the granting of awards and has value for society in that the peer-reviewed literature increasingly has official, codified uses in law, regulations, and advisory input.
Much of the scientific community's outreach to the public is through the press and, thanks to quality publications, through our community's leading journals. Checks to enhance reproducibility and to drive improvements in the science help overall quality. In turn, quality peer review in many ways distinguishes leading journals from the growing threat of so-called predatory journals that can degrade scientific integrity.
The task of peer reviewing forces researchers to think deeply and broadly about others' contributions to science in ways that are fundamentally different from simply reading a paper. The process of reviewing helps scientists improve their careers and develop better networks. In the case of peer review, the collective whole is much more than the sum of its very important parts.
Reviewing on a Grand Scale
A large reviewing effort takes place at AGU and in the greater scientific publishing world. In 2016, AGU received more than 13,500 submissions and published nearly 6100 manuscripts. Many of those submissions received multiple reviews, amounting to more than 30,000 reviews in all. More than 1100 reviewers completed 5 or more reviews, and 93 completed 10 or more.
Considering the broad array of journals available plus the evaluation of grant proposals, reviewing becomes a significant burden to the scientific community. A common saying is that in return for the valuable feedback they receive from reviews of their work, researchers should give back at least twice as many reviews as the number of papers and grants they submit. As noted last year, AGU journals work to maintain their efficient times from submission to first decision and publication, and reviewers represent a key part of this achievement.
Reviewer Recognition and Rewards
Although we formally recognize but a few of the outstanding reviewers of AGU journals, we also acknowledge the broad efforts by the many reviewers who help ensure the quality, timeliness, and reputation of AGU journals. AGU is working to provide individual recognition in ways beyond the citations below. We are extending subscription benefits to those reviewers who repeatedly provide quality reviews. Each reviewer also receives a discount on AGU and Wiley books. We will continue to work with the Open Researcher and Contributor Identification network (ORCID) to provide official recognition of reviewers' efforts, so that reviewers receive formal credit in that way. To date, we have more than 26,000 ORCID records linked to GEMS user accounts. In 2016, 1844 individuals received credit for 2355 peer reviews on their ORCID records.
Although individual recognition is important and needs to expand, we here provide a collective thank-you to participants in the larger process and integrated effort that is helping expand integrity across the scientific enterprise. Peer review can be improved in many ways, and experiments are being carried out across leading publishers (AGU among them), but the overall importance of peer review is growing, not declining, and needs broader support and recognition.
The photographs and listings below of the 2016 outstanding reviewers chosen by AGU's journal editors begin with four individuals who were each selected by two different editors for this recognition.
—Brooks Hanson (email: [email protected]), Director, Publications, AGU; and Lisa Tauxe, Chair, AGU Publications Committee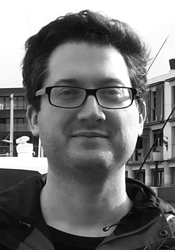 William Frank
Massachusetts Institute of Technology
Cited by Uri ten Brink
JGR: Solid Earth
Cited by Jeroen Ritsema
Geophysical Research Letters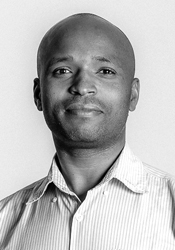 John Bosco Habarulema
South African National Space Agency
Cited by JGR: Space Physics editors
JGR: Space Physics
Cited by Phil Wilkinson and Sana Salous
Radio Science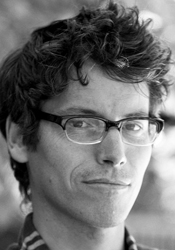 Patrick A. Rafter
University of California, Irvine
Cited by Kim Cobb
Geophysical Research Letters
Cited by Global Biogeochemical Cycles editors
Global Biogeochemical Cycles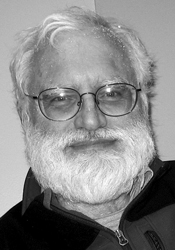 Earle Williams
Massachusetts Institute of Technology
Cited by Zhanqing Li
JGR: Atmospheres
Cited by William Peterson
Geophysical Research Letters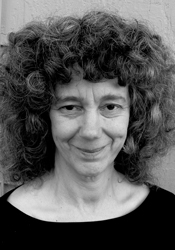 Rachel Abercrombie
Boston University
Cited by Uri ten Brink
JGR: Solid Earth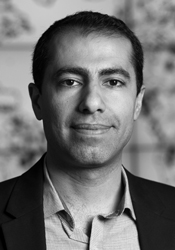 Amir AghaKouchak
University of California, Irvine
Cited by M. Bayani Cardenas
Geophysical Research Letters
Vassilis Angelopoulos
University of California, Los Angeles
Cited by William Peterson
Geophysical Research Letters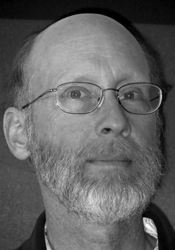 Wayne Angevine
Earth System Research Laboratory,
National Oceanic and Atmospheric Administration
Cited by Ruby Leung
JGR: Atmospheres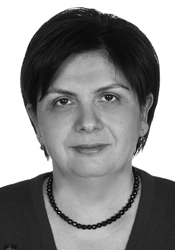 Feza Arikan
Hacettepe University
Cited by Phil Wilkinson and Sana Salous
Radio Science
Gary Axen
New Mexico Institute of Mining and Technology
Cited by Nathan Niemi
Tectonics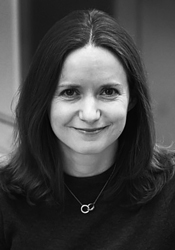 Sarah Badman
Lancaster University
Cited by Benoit Lavraud
Geophysical Research Letters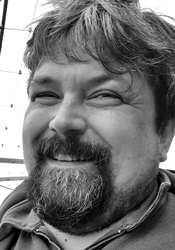 Boris Baeumer
University of Otago
Cited by Alberto Montanari
Water Resources Research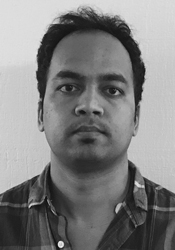 Karthik Balaguru
Pacific Northwest National Laboratory
Cited by Meghan Cronin
Geophysical Research Letters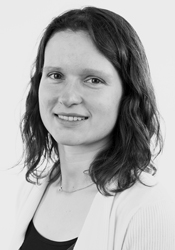 Hannah C. Barnes
Pacific Northwest National Laboratory
Cited by Chidong Zhang
JGR: Atmospheres
Peter Blossey
University of Washington
Cited by Eelco Rohling
Reviews of Geophysics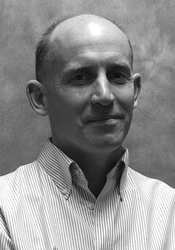 Ben Bond-Lamberty
Pacific Northwest National Laboratory
Cited by JGR: Biogeosciences editors
JGR: Biogeosciences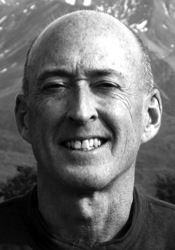 William Bosworth
Apache Egypt Companies
Cited by John Geissman
Tectonics
Aaron Breneman
University of Minnesota
Cited by Benoit Lavraud
Geophysical Research Letters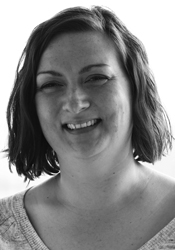 Laura Bristow
Max Planck Institute for Marine Microbiology
Cited by Tatiana Ilyina
Geophysical Research Letters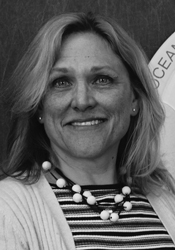 Lori Bruhwiler
National Oceanic and Atmospheric Administration
Cited by Alan Robock
Reviews of Geophysics
Frank O. Bryan
National Center for Atmospheric Research
Cited by Leo Oey
JGR: Oceans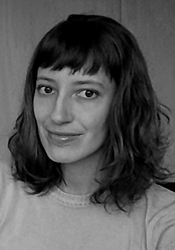 Holly Buck
Cornell University
Cited by Earth's Future editors
Earth's Future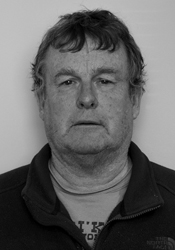 Alan Burns
High Altitude Observatory, National Center for Atmospheric Research
Cited by William Peterson
Geophysical Research Letters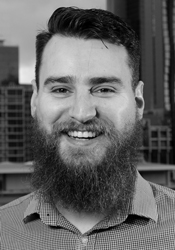 Brett Carter
RMIT University
Cited by Space Weather editors
Space Weather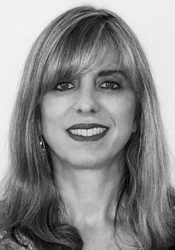 Leila M. V. Carvalho
University of California, Santa Barbara
Cited by Paul Williams
Geophysical Research Letters
Don Chambers
University of South Florida
Cited by Lisa Beal
Geophysical Research Letters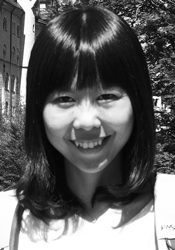 Yu-Lin Eda Chang
National Taiwan Normal University
Cited by Leo Oey
JGR: Oceans
Nicolas Coltice
Université Claude Bernard Lyon 1
Cited by Thorsten Becker
Geochemistry, Geophysics, Geosystems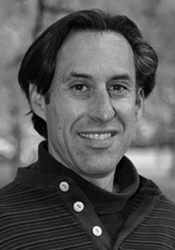 Larry Cornman
National Center for Atmospheric Research
Cited by Paul Williams
Geophysical Research Letters
Hanna Dahlgren
Royal Institute of Technology KTH
Cited by JGR: Space Physics editors
JGR: Space Physics
Hugh Daigle
University of Texas at Austin
Cited by Uri ten Brink
JGR: Solid Earth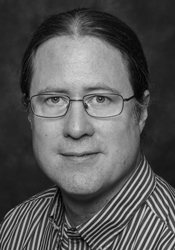 Seth L. Danielson
University of Alaska Fairbanks
Cited by Carol Stein
Eos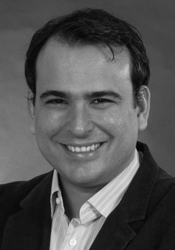 Felipe P. J. de Barros
University of Southern California
Cited by Alberto Montanari
Water Resources Research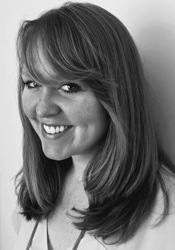 Sylvia Dee
Brown University
Cited by Kim Cobb
Geophysical Research Letters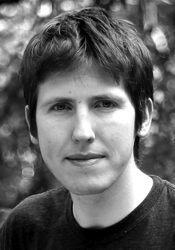 Erwin Dehouck
Institut de Recherche en Astrophysique et Planétologie
Cited by JGR: Planets editors
JGR: Planets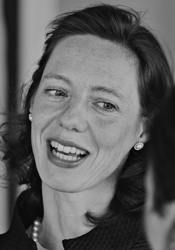 Gabrielle De Lannoy
Katholieke Universiteit Leuven
Cited by Alberto Montanari
Water Resources Research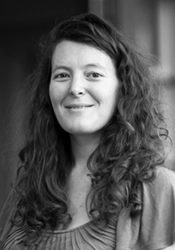 Marine Denolle
Harvard University
Cited by Jeroen Ritsema
Geophysical Research Letters
Andrew Dessler
Texas A&M University
Cited by Jonathan Jiang
Earth and Space Science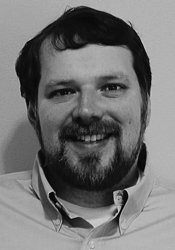 Owen Doherty
Eagle Rock Analytics
Cited by Minghua Zhang
JGR: Atmospheres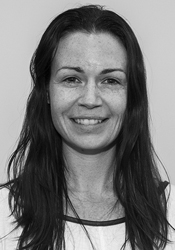 Jennifer Druhan
University of Illinois at Urbana-Champaign
Cited by Alberto Montanari
Water Resources Research
Mathieu Dumberry
University of Alberta
Cited by JGR: Planets editors
JGR: Planets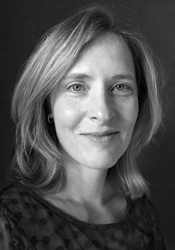 Andrea Dutton
University of Florida
Cited by Ellen Thomas
Paleoceanography
André Ehrlich
Universität Leipzig
Cited by Steven Ghan
JGR: Atmospheres
Shane Elipot
University of Miami
Cited by Lisa Beal
Geophysical Research Letters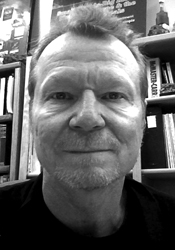 Jerry P. Fairley
University of Idaho
Cited by Alberto Montanari
Water Resources Research
Kathryn Fallows
Boston University
Cited by JGR: Space Physics editors
JGR: Space Physics
Simone Fatichi
ETH Zurich
Cited by M. Bayani Cardenas
Geophysical Research Letters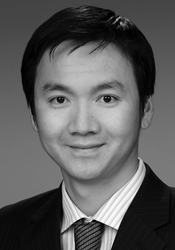 Zhe Feng
Pacific Northwest National Laboratory
Cited by Ruby Leung
JGR: Atmospheres
Melanie Fewings
University of Connecticut
Cited by Meghan Cronin
Geophysical Research Letters
Christine Gabrielse
University of California, Los Angeles
Cited by JGR: Space Physics editors
JGR: Space Physics
Matei Georgescu
Arizona State University
Cited by Noah Diffenbaugh
Geophysical Research Letters
Sarah Gille
Scripps Institution of Oceanography
Cited by Don Chambers and Robert Hetland
JGR: Oceans
Timothy Ginn
Washington State University
Cited by Alberto Montanari
Water Resources Research
Jie Gong
NASA Goddard Space Flight Center
Cited by Minghua Zhang
JGR: Atmospheres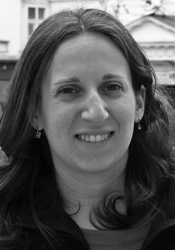 Rebecca Greenberger
NASA Jet Propulsion Laboratory
Cited by Andrea Donnellan
Earth and Space Science
Roger Grimshaw
University College London
Cited by Leo Oey
JGR: Oceans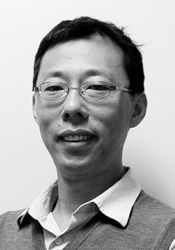 Chuanhui Gu
Appalachian State University
Cited by Alberto Montanari
Water Resources Research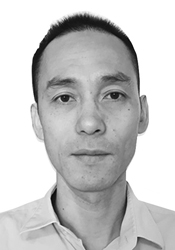 Jianping Guo
Chinese Academy of Meteorological Sciences
Cited by Zhanqing Li
JGR: Atmospheres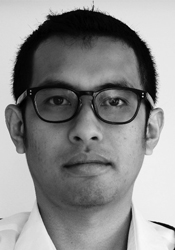 Aditya Gusman
University of Tokyo
Cited by Uri ten Brink
JGR: Solid Earth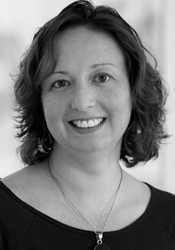 Meredith Hastings
Brown University
Cited by Allison Steiner
JGR: Atmospheres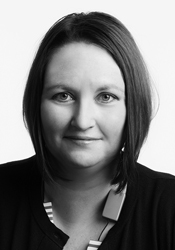 Colette L. Heald
Massachusetts Institute of Technology
Cited by Joel Thorsten
Geophysical Research Letters
Stephanie A. Henson
National Oceanography Centre
Cited by Tatiana Ilyina
Geophysical Research Letters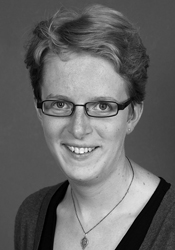 Rebecca Hodge
Durham University
Cited by JGR: Earth Surface editors
JGR: Earth Surface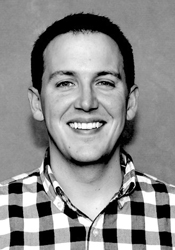 Cameron Homeyer
University of Oklahoma Norman Campus
Cited by Ulrike Langematz
JGR: Atmospheres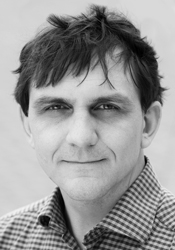 Daniel Horton
Northwestern University
Cited by Allison Steiner
JGR: Atmospheres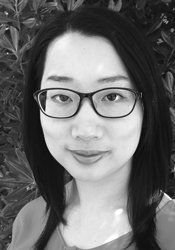 Yihe Huang
University of Michigan
Cited by Uri ten Brink
JGR: Solid Earth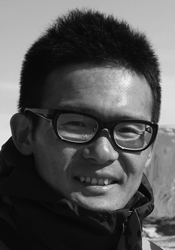 Daisuke Inazu
Tokyo University of Marine Science and Technology
Cited by Lisa Beal
Geophysical Research Letters
Jennifer Jackson
Hakai Institute
Cited by Andrey Proshutinsky
JGR: Oceans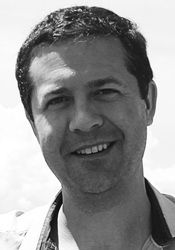 Matthew G. Jackson
University of California, Santa Barbara
Cited by Thorsten Becker
Geochemistry, Geophysics, Geosystems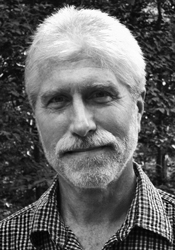 William Keene
University of Virginia
Cited by Joel Thorsten
Geophysical Research Letters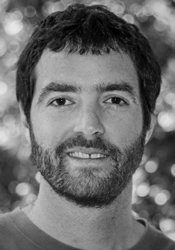 John F. Knowles
University of Colorado
Cited by JGR: Biogeosciences editors
JGR: Biogeosciences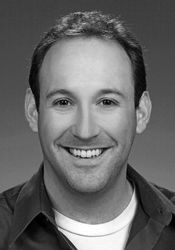 Ben Kravitz
Pacific Northwest National Laboratory
Cited by Earth's Future editors
Earth's Future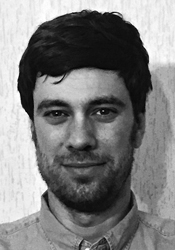 Lester Kwiatkowski
Laboratoire des Sciences du Climat et de l'Environnement
Cited by Tatiana Ilyina
Geophysical Research Letters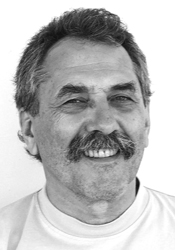 Yves Lagabrielle
Université Rennes 1
Cited by Claudio Faccenna
Tectonics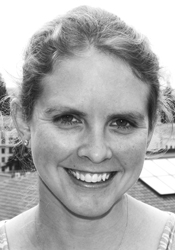 Laurel Larsen
University of California, Berkeley
Cited by M. Bayani Cardenas
Geophysical Research Letters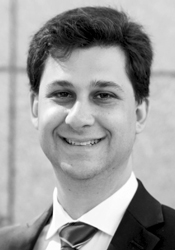 Aaron Levine
Pacific Marine Environmental Laboratory,
National Oceanic and Atmospheric Administration
Cited by Meghan Cronin
Geophysical Research Letters
Naomi M. Levine
University of Southern California
Cited by Global Biogeochemical Cycles editors
Global Biogeochemical Cycles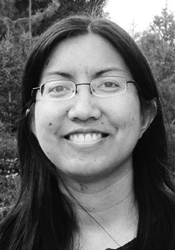 Andrea Llenos
U.S. Geological Survey
Cited by Andrew Newman
Geophysical Research Letters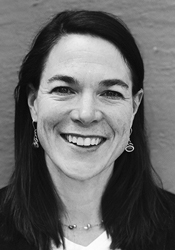 Kathleen Lohse
Idaho State University
Cited by JGR: Biogeosciences editors
JGR: Biogeosciences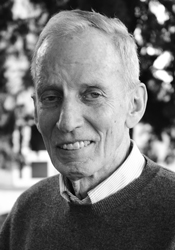 Daniel P. Loucks
Cornell University
Cited by Alberto Montanari
Water Resources Research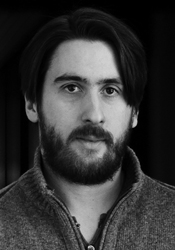 Noé Lugaz
University of New Hampshire
Cited by JGR: Space Physics editors
JGR: Space Physics
Ian Mann
University of Alberta
Cited by Andrew Yau
Geophysical Research Letters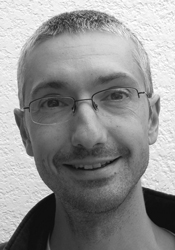 Stefano Manzoni
Stockholm University
Cited by Alberto Montanari
Water Resources Research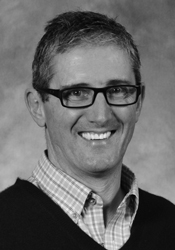 Chris Marone
The Pennsylvania State University
Cited by Andrew Newman
Geophysical Research Letters
Mark McClure
McClure Geomechanics LLC
Cited by Uri ten Brink
JGR: Solid Earth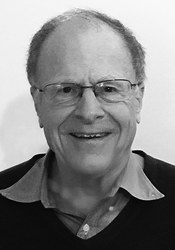 Art McGarr
U.S. Geological Survey
Cited by Uri ten Brink
JGR: Solid Earth
Karen McKinnon
National Center for Atmospheric Research
Cited by Noah Diffenbaugh
Geophysical Research Letters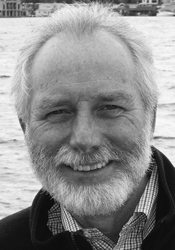 Michael McPhaden
Pacific Marine Environmental Laboratory,
National Oceanic and Atmospheric Administration
Cited by Leo Oey
JGR: Oceans
Ron McTaggart-Cowan
Numerical Weather Prediction Research
Cited by Paul Williams
Geophysical Research Letters
Xiaofeng Meng
University of Washington
Cited by Andrew Newman
Geophysical Research Letters
Katarina Miljkovic
Curtin University
Cited by Andrew Dombard
Geophysical Research Letters
Steven Morley
Los Alamos National Laboratory
Cited by Space Weather editors
Space Weather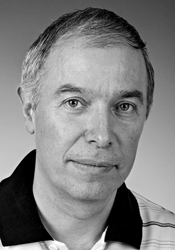 Didier Mourenas
French Alternative Energies and Atomic Energy Commission
Cited by JGR: Space Physics editors
JGR: Space Physics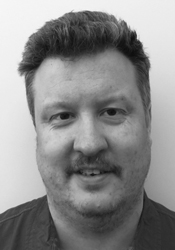 Paul Myers
University of Alberta
Cited by Andrey Proshutinsky
JGR: Oceans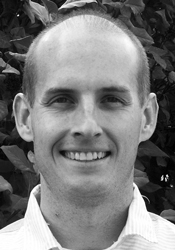 Andrew Newman
National Center for Atmospheric Research
Cited by James Crawford
JGR: Atmospheres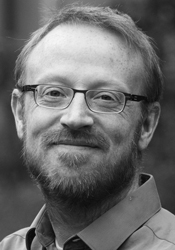 Sune Nielsen
Woods Hole Oceanographic Institution
Cited by Thorsten Becker
Geochemistry, Geophysics, Geosystems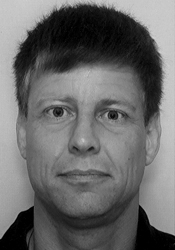 André Niemeijer
Utrecht University
Cited by Uri ten Brink
JGR: Solid Earth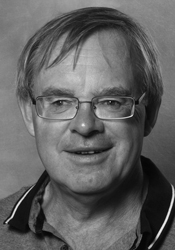 Euan Nisbet
Royal Holloway, University of London
Cited by Joel Thorsten
Geophysical Research Letters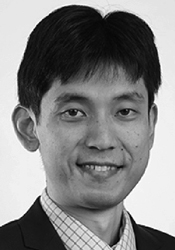 Toshi Nishimura
University of California, Los Angeles
Boston University
Cited by JGR: Space Physics editors
JGR: Space Physics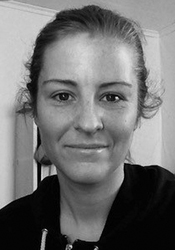 Cecilia Norgren
Swedish Institute of Space Physics
Cited by Andrew Yau
Geophysical Research Letters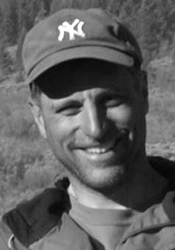 Frank Pazzaglia
Lehigh University
Cited by JGR: Earth Surface editors
JGR: Earth Surface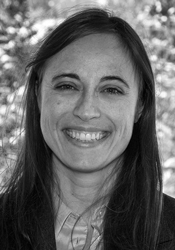 Angeline Pendergrass
National Center for Atmospheric Research
Cited by Robert Pincus
Journal of Advances in Modeling Earth Systems (JAMES)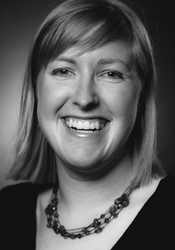 Kerri A. Pratt
University of Michigan, Ann Arbor
Cited by Jose Fuentes
Eos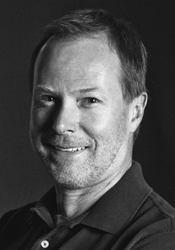 Geoffrey D. Reeves
Los Alamos National Laboratory
Cited by Andrew Yau
Geophysical Research Letters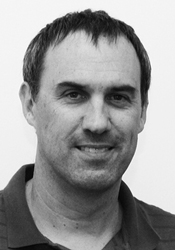 Robert Rogers
Hurricane Research Division, Atlantic Oceanographic and Meteorological Laboratory, National Oceanic and Atmospheric Administration
Cited by Chidong Zhang
JGR: Atmospheres
John Ryan
Monterey Bay Aquarium Research Institute
Cited by Peter Brewer
JGR: Oceans
Mohammad Safeeq
University of California, Merced
Cited by Wendy S. Gordon
Eos
Benjamin Santer
Lawrence Livermore National Laboratory
Cited by Noah Diffenbaugh
Geophysical Research Letters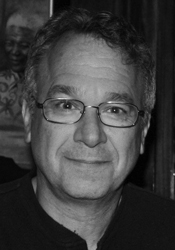 Ted Scambos
National Snow and Ice Data Center
Cited by Julienne Stroeve
Geophysical Research Letters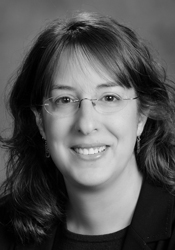 Madeline Schreiber
Virginia Polytechnic Institute and State University
Cited by Alberto Montanari
Water Resources Research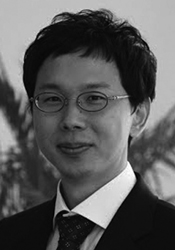 Jiwon Seo
Yonsei University
Cited by Phil Wilkinson and Sana Salous
Radio Science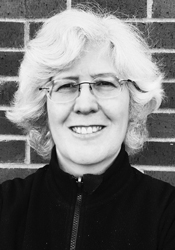 Sarah Shafer
U.S. Geological Survey
Cited by Noah Diffenbaugh
Geophysical Research Letters
Robert Shcherbakov
Western University
Cited by Andrew Newman
Geophysical Research Letters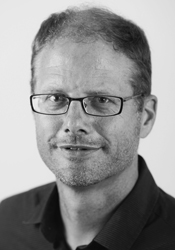 Steven Sherwood
University of New South Wales
Cited by Steven Ghan
JGR: Atmospheres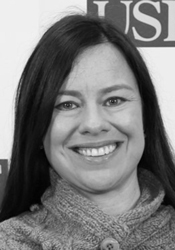 Amelia Shevenell
University of South Florida
Cited by Kim Cobb
Geophysical Research Letters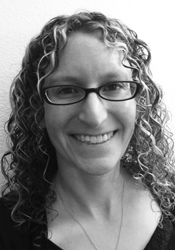 Kelsi Singer
Southwest Research Institute
Cited by Andrew Dombard
Geophysical Research Letters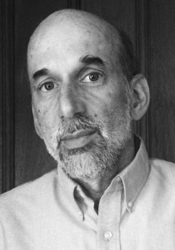 David Siskind
Naval Research Laboratory
Cited by Ulrike Langematz
JGR: Atmospheres
Benjamin Smith
University of Washington
Cited by Julienne Stroeve
Geophysical Research Letters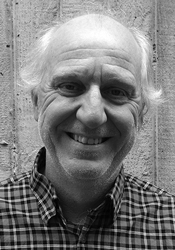 Rolf E. Sonnerup
University of Washington
Cited by Global Biogeochemical Cycles editors
Global Biogeochemical Cycles
Armin Sorooshian
University of Arizona
Cited by Lynn Russell
JGR: Atmospheres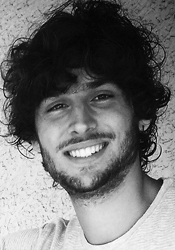 Paolo Sossi
Institut de Physique du Globe de Paris
Cited by Thorsten Becker
Geochemistry, Geophysics, Geosystems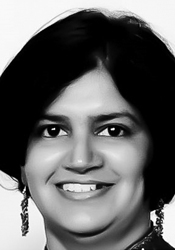 Veena Srinivasan
Ashoka Trust for Research in Ecology and the Environment
Cited by Alberto Montanari
Water Resources Research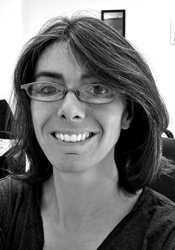 Samantha Stevenson
National Center for Atmospheric Research
Cited by Kim Cobb
Geophysical Research Letters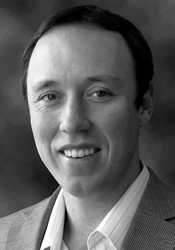 Ryan Stewart
Virginia Polytechnic Institute and State University
Cited by Gregory Okin
Reviews of Geophysics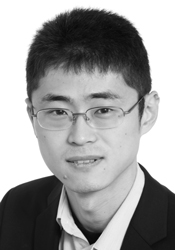 Satoshi Takahama
École Polytechnique Fédérale de Lausanne
Cited by Lynn Russell
JGR: Atmospheres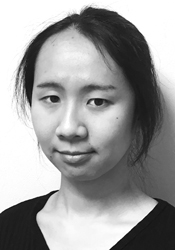 Akiko Takeo
Earthquake Research Institute, University of Tokyo
Cited by Thorsten Becker
Geochemistry, Geophysics, Geosystems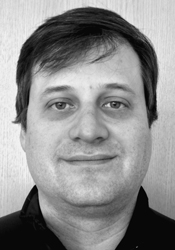 Jeremy Thomas
NorthWest Research Associates
Cited by JGR: Space Physics editors
JGR: Space Physics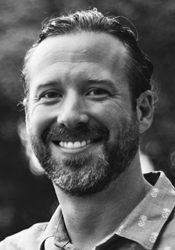 Phil Thompson
University of Hawai'i at Mānoa
Cited by Don Chambers
JGR: Oceans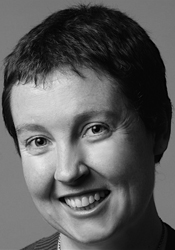 Sally Thompson
University of California, Berkeley
Cited by Alberto Montanari
Water Resources Research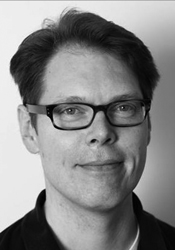 Michael Tippett
Columbia University
Cited by Paul Williams
Geophysical Research Letters
Sinhué Torres-Valdés
National Oceanography Centre, Southampton
Cited by Tatiana Ilyina
Geophysical Research Letters
Gabor Toth
University of Michigan
Cited by JGR: Space Physics editors
JGR: Space Physics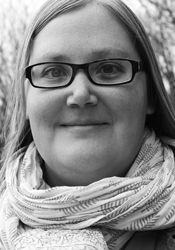 Amy Townsend-Small
University of Cincinnati
Cited by James Crawford
JGR: Atmospheres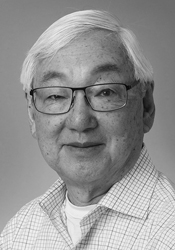 Bruce Tsurutani
Jet Propulsion Laboratory, California Institute of Technology
Cited by JGR: Space Physics editors
JGR: Space Physics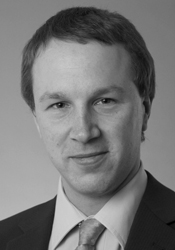 Jens Turowski
GFZ Deutsches Geoforschungszentrum
Cited by M. Bayani Cardenas
Geophysical Research Letters
Hans Verbeeck
Universiteit Gent
Cited by Paul Dirmeyer
Journal of Advances in Modeling Earth Systems (JAMES)
Antje H. L. Voelker
Instituto Português do Mar e da Atmosfera
Cited by Ellen Thomas
Paleoceanography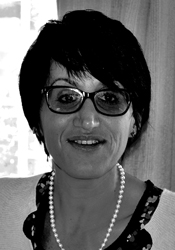 Elena Volpi
Università degli Studi Roma Tre
Cited by Alberto Montanari
Water Resources Research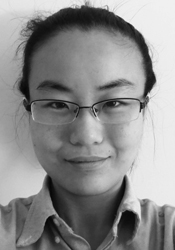 Shan Wang
University of Maryland College Park
Cited by Benoit Lavraud
Geophysical Research Letters
Quentin Williams
University of California, Santa Cruz
Cited by Jeroen Ritsema
Geophysical Research Letters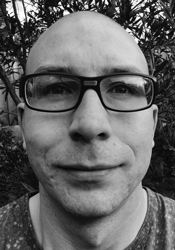 Chris Wilson
National Oceanography Centre
Cited by Meghan Cronin
Geophysical Research Letters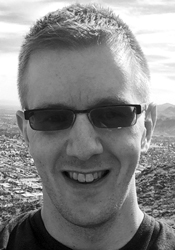 Lynn B. Wilson III
NASA Goddard Space Flight Center
Cited by JGR: Space Physics editors
JGR: Space Physics
Allison Wing
Lamont-Doherty Earth Observatory
Florida State University
Cited by Robert Pincus
Journal of Advances in Modeling Earth Systems (JAMES)
Simon Wing
The Johns Hopkins University
Cited by JGR: Space Physics editors
JGR: Space Physics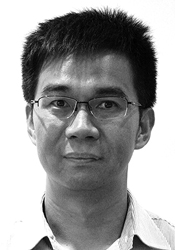 Hongfeng Yang
The Chinese University of Hong Kong
Cited by Andrew Newman
Geophysical Research Letters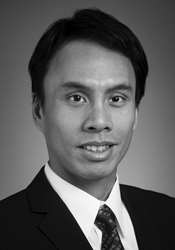 Y. C. Ethan Yang
University of Massachusetts, Amherst
Cited by Alberto Montanari
Water Resources Research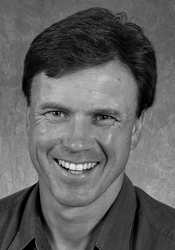 Jonathan Yoder
Washington State University
Cited by Alberto Montanari
Water Resources Research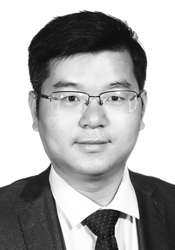 Jinsong Zhao
Purple Mountain Observatory
Cited by JGR: Space Physics editors
JGR: Space Physics
2016 Cited Referees Not Pictured

Lauren Andrews
NASA Goddard Space Flight Center
Cited by JGR: Earth Surface editors
JGR: Earth Surface

Branko Bijeljic
Imperial College
Cited by Alberto Montanari
Water Resources Research

Joerg Renner
Ruhr-University Bochum
Cited by Uri ten Brink
JGR: Solid Earth

Debra Weisenstein
Harvard University
Cited by Joel Thorsten
Geophysical Research Letters

Kenia Wiedemann
Harvard University
Cited by JGR: Biogeosciences editors
JGR: Biogeosciences