Sacred Arizona Spring Drying Up as Border Wall Construction Continues. Quitobaquito Springs, a cherished water source and sacred site to Indigenous O'odham Peoples as well as a habitat for wildlife (including endemic and endangered species of fish and turtles), has been drying up slowly since the 1980s. But flow from the springs has tapered even faster since this past March, as construction of the U.S.-Mexico border wall nearby has progressed. Douglas Main offers a sobering account of what's happened and happening at the springs, featuring the voices of some of those most affected.
—Timothy Oleson, Science Editor
Stories from the Youth Climate Movement in the Global South. Last year on a school day, students in the United States and many other places marched to demand action on the climate crisis. But what about those students for whom going to school is a hard-earned privilege? Or those who live in a country that regularly responds to civil protest with lethal force? This op-ed is a good reminder that although climate change is a global problem, people in the global south face different struggles as they push for action.
—Kimberly Cartier, Staff Writer
Searching High and Low for the Origins of Life. OK, this is cool: A scientist made miniature hydrothermal vents in her laboratory. The research is part of scientists' quest to find the source of life on Earth, and science writer Anne Connor takes us on a delightful romp through the recent literature. A big controversy is boiling about life starting in salt water or fresh water…and you bet it gets heated.
—Jenessa Duncombe, Staff Writer
Africa Can Become a Renewable Energy Superpower—If Climate Deniers Are Kept at Bay. This climate justice opinion struck a nerve for me—a U.K. climate change denial group wrote a report called "Heart of Darkness" about how renewable energy is bad for the entire continent of Africa. The title of the report alone boggled my mind.
—Naomi Lubick, International Editor
Bee Rescuers Ply Their Craft Throughout the Mesilla Valley. Jan and James Archey, amateur bee rescuers, participate in a New Mexico State University–led effort to move beehives from water meter boxes and drainpipes to new and more welcoming homes in the region's onion fields.
—Nancy McGuire, Contract Editor
Eyes in the Sky Improve Pollen Tracking.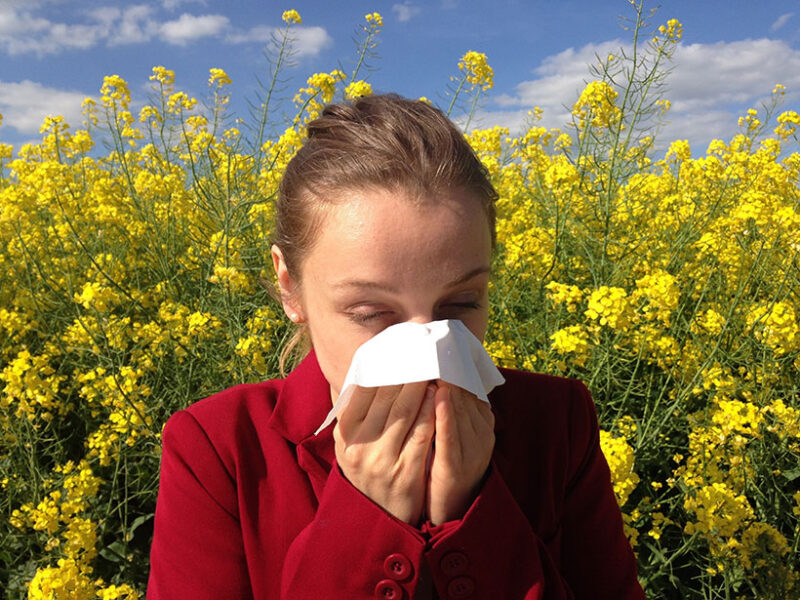 Take a deep breath: This well-written and fascinating geohealth story on how pollen-tracking satellites may help alleviate the $80 billion burden of asthma might mitigate a few concerns about Big Brother having the ability and initiative to track microscopic spores and our precious bodily fluids.
—Caryl-Sue, Managing Editor